FIAT has announced a Thermal version for its latest model, the 600, a small SUV that has so far only been introduced as a 100% electric model. It is called a Hybrid although it will be a conventional propulsion system easy hybridization will make it possible to Drive without a combustion engine. The 600 Hybrid is expected to be cheaper than the 600e, which has been on sale since June 2023. The market launch of the newly announced model is planned first quarter of 2024 without specifying a more precise date.
Like its BEV version, the FIAT 600 Hybrid (MHEV) will also measure 4.17 meters long but its trunk will hold 25 liters more, increasing its gross volume to 385 liters and positions itself at the top of the B-SUV segment in terms of luggage storage space. It has been confirmed that they will exist two degrees, which do not exactly correspond to those of the above-mentioned 600e: the base model will have no specific name, while the advanced model will be called "La Prima". In any case, the standard equipment will already have one good technical equipment in terms of active safety, infotainment, and comfort.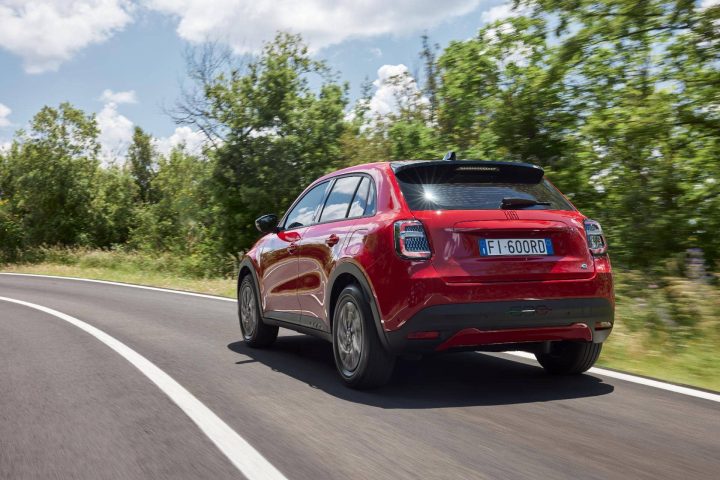 Photo – The ECO label worth waiting for, until 2024, is a charming 100 horsepower SUV that comes from Italy
The "cousin" of the Jeep Avenger will also have 100 hp, but will receive more advantages for traffic in Spain
The FIAT 600 Hybrid, which is based on the same platform as other compact SUVs from the Stellantis Group such as the Jeep Avenger, uses the fuel 1.2 petrol turbo Manufacturer. It is a three-cylinder block that develops when charged 100 CVs Maximum Performance. Since in this case it is a microhybridized version that does not exist in homologous models, it also contains a Electric motor that produces 29 hp And that's in the transmission, always automatic with dual clutch and six gears. It is powered by a small 48V lithium-ion battery and, what is a curiosity, Allows the vehicle to move over 1 kilometer and at less than 30 km/h.
In this sense, the Italian brand reports a Function called "E-Creeping" that allows very short trips to be carried out in electric mode and without using the accelerator pedal during a traffic jam or parking process. Thanks to the efficiency improvements offered by the Light Hybridization system, FIAT ensures an average consumption of approx 4.8L/100km (It still needs to be approved). However, there are some things he won't give up acceptable performance for its class, as it accelerates from 0 to 100 km/h in around 11 seconds. You will be granted this ECO badge and all its advantages.