The first Porsche imported into the country 25 years ago by exclusive distributor Automotriz Alemana de Costa Rica SA, a Boxster model 986, continues to hit the country's roads with great success and is attracting the attention of hundreds of Costa Ricans for its unique style : A convertible, in Guardia Red, with a black canvas top and the same color interior.
In 1996, the Boxster changed the face of Porsche. The technical and strategic challenge was to make the new sports car a perfect fit for future generations of the 911. In addition, it was also based on the legendary Spyder model. Technically, the Boxster offered futuristic innovations, in addition to water cooling, it included light-alloy four-piston brake calipers in a monoblock structure from motor racing, four-valve technology and the VarioCam system.
Isaac Delgado Hernandez with his certificate of authenticity of his 1998 Boxster 986.
"Their spirited and youthful image was reminiscent of the famous mid-engined sports cars of the past," said Rafael Cordero, manager of Porsche Costa Rica. 'This was the result of a change in strategy for the brand. Today, more than two decades later, it remains one of the company's greatest successes with a flat six-cylinder engine that delivers 204 CV of power with its 2,480 cc.
The Boxster 986 that still travels the streets of Costa Rica today is in the hands of Isaac Delgado Hernandez, a mechanic specializing in electronic injection. For almost two years now, this convertible has become one of the favorite vehicles in his collection. "It reads 80,600 kilometers on its odometer, but it still feels like new," said the San Antonio de Escazu resident. "I like to leave my house and go to San Miguel or any other road with many turns to feel the agility of the car. When I have more time and the weather is nice, I not only enjoy the cool breeze from the mountains Rather does not hesitate to escape to Jaco to enjoy the warm air from the beach.
The features that the mechanics of his Boxster highlight the most include the central engine, the rear lines, its speed and, above all, its stability. Apart from providing stiffness and solidity while driving, simplicity with few buttons is one of the differentiating elements.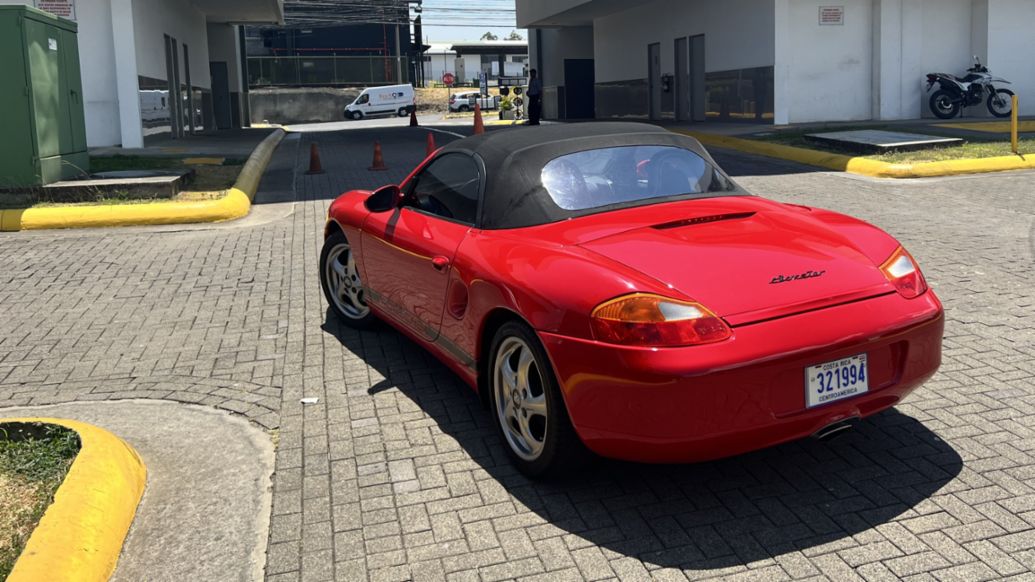 Besides comfort, Delgado also highlighted the handling of his Boxster. "Going up and down it is very nimble because of its light weight and because it has the engine at the centre," he said. "I have even taken it on the track and driven it at over 200 kmph; It's very fast."
Isaac Delgado Hernandez is a Porchista at heart. "I am happy and proud to own Porsche vehicles. I relate not only to the history of the 986 Boxster, but also to Porsche as a way of life. Knowing that I own a unique and historic piece of the brand Yes, something very special".
With the Boxster 25th Anniversary Limited Series, the successful convertible marked a global milestone for the automotive industry. Delgado said, "I would love to have one of these, but the truth is I have no plans to replace my historic 986, which is the first imported to Costa Rica."