Authorities say they have destroyed drug warehouses, seized money, weapons and captured 42 people. Advocates call this a "media spectacle".
This December 24, the government once again unleashed another contingent of soldiers and police on the streets in the city of San Salvador, now searching not only for gang members, but also drug addicts in two communities: La Tutunichapa and La Granjita. She is also looking for smugglers of substances.
President Nayib Bukele announced on his Twitter account, just as military and police checkpoints were implemented in Soyapango in early December, with 10,000 members of the armed forces and police deployed for the purpose.
Since Bukele announced the fifth phase of the territorial control plan, called "Extraction", he has already militarized an entire municipality and intervened in two communities with the army and police.
Constitutionalist lawyers and human rights defenders made their own assessment of the said measure. Although with few specifics, the professionals agree on one point: The government is making a "media show" of the alleged "extraction".
Read also: The government extends the military fence to the community of La Granjita de San Salvador
"Public security in El Salvador is a great product, therefore, what is important is not the result but the public performance of media operations," said Ruth López, head of Anticorruption and Justice at Cristocel.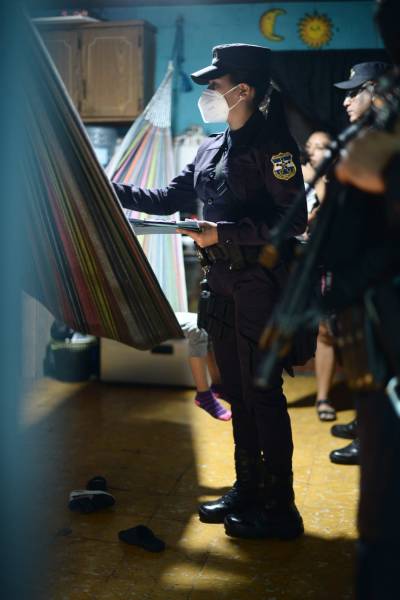 For constitutional attorney Jonathan Sisco, the state has enough intelligence to go straight to those who commit drug trafficking or gang-related crimes, rather than affecting an entire community or municipality.
"It is a behavior that is not proportionate, they are just paying for the sinners. It is an act of making a show in a token way, but it really should be investigated, but we have not made any progress," Sisko said. Can't see
In the implementation of these military posts, the constitutional lawyer Francisco Bertrand Galindo also points out that we have to wait for the level of effectiveness that these operations show in the long term.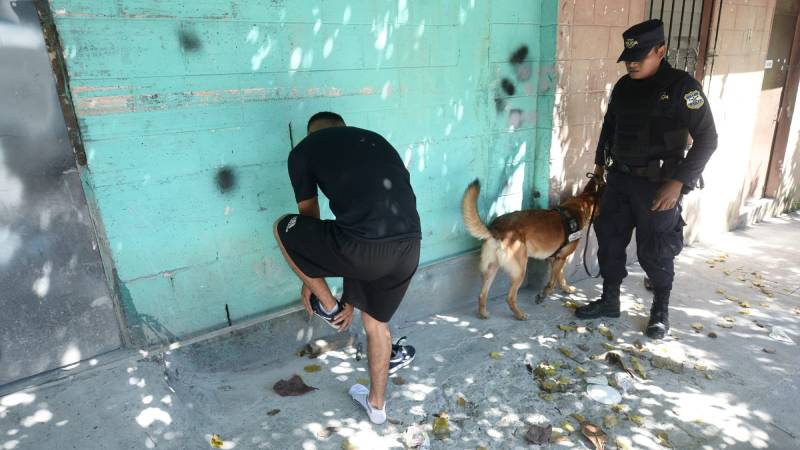 Bertrand Galindo describes as positive, in part, that drug dealers are being killed because he believes they are people who have also committed murders and may be related to smaller drug cartels, But in fact it remains to be seen later, if these actions they do ultimately break the criminal structures.
Not only does Bertrand Galindo fear, but also the concern expressed by lawyer Ruth López that this mechanism facilitates the reorganization of drug-dealing groups.
Photos: Soldiers surround the communities of Tutunichpa and La Granjita in San Salvador
López elaborates on the fact that the foregoing can be generated by noting that arrests made by security officers may not involve those who actually manage the drug trafficking network in El Salvador.
"Unfortunately, it will take some time for us to know the true center of these operations and I would not be surprised if this is a response to upcoming revelations of investigative journalism, as has been the case thus far," explained López.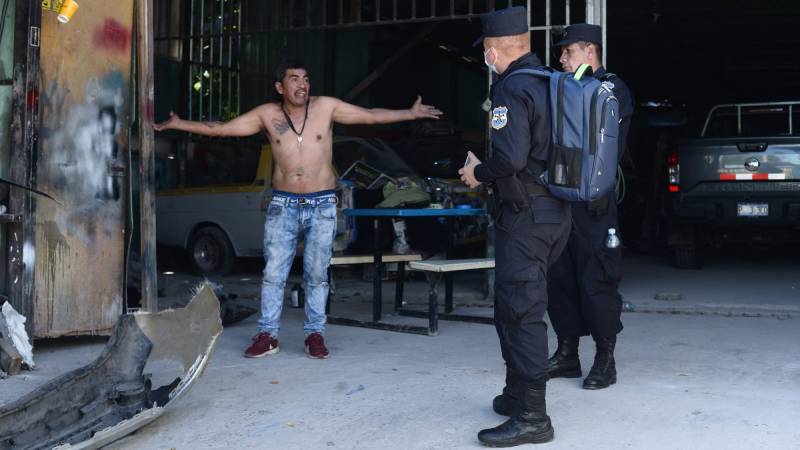 According to him, the measures taken on 24 December anticipate journalistic publications that reveal "reprehensible" information from the government relating to corruption or abuse on the part of the state.
Since the execution of the military "siege" in Soyapango, a dilemma arose as to whether it was legal to talk about military sieges or checkpoints, since at present, the current emergency regime does not suspend the free mobility and circulation of people. In Article 5 of the Constitution.
In this regard, Bertrand Galindo states that it has been observed, at least publicly, that people are not prohibited from entering or leaving places where the army and police maintain checkpoints.
Until that happens, free movement will not be violated, according to the constitutional lawyer.
"I understand they are setting up checkpoints, they enter routes, they go door to door, but they are not violent raids, they come, they touch people, people open them, they Let them in, of course, they let them in because (public) force comes in, but I think that at least what has been published does not give the impression that there is more and more abuse of authority", Bertrand Galindo argued.
However, for constitutional lawyer Cisco, the security authority would be at home inviolable, in violation of Article 20 of the Constitution.