The next PERTE (Strategic Projects for Economic Recovery and Transformation) machines will be ready in a few weeks. When it arrives, it will do so in its form and in these aids intended for innovation. In a round table on this matter, the Government announced that it would be special to strengthen battery factories in Spain.
The person responsible for announcing this series of changes was José Maria López, the special commissioner for the PERTE electric vehicle. This is how he behaved at the round table held at the Expo Convention of the World in Valencia. Spain has 2,100 million euros from European funds, which is the second edition of this project and which will be a specific line for the installation of more battery factories in our country.
Madrid, Vigo and Zaragoza: these are the three cities that are on the radar…
The purpose of the Government
With the move, the Government intends to make Spain an attractive location for the arrival of several gigafactories. So far there are two domestic suitors: TATA Motors and Inobat.
The first location sought is the factory that will be in charge of producing the batteries that will be equipped with Land Rover and Jaguar, which are assembled in Slovakia and the United Kingdom. The Indian group found themselves in Zuera, a town located about thirty kilometers from Zaragoza, the same place that Volkswagen considered for its battery factory, which was finally built in Sagunto (Valencia). It was decided between Aragon and Britain, the other candidate.
Inobat, for its part, is also looking for a location for its gigafactory which will have a capacity of 32 GWh and has set its sights on Valladolid. As in the previous case, although it was not decided, Spain is still in the fight.
Since Tata has confirmed that it will build an engine factory for electric cars…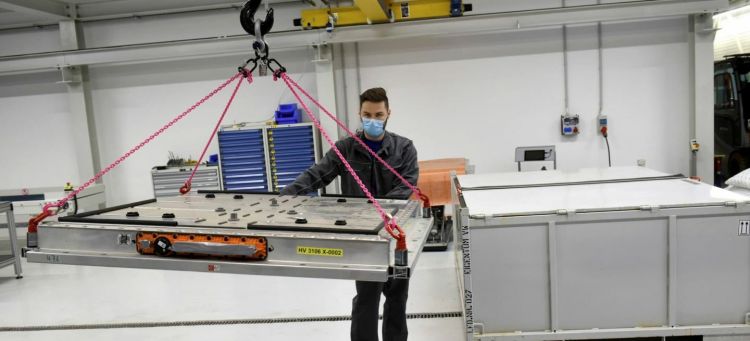 Changes in PERTE format
The second edition of PERTE will attempt to solve the problems of the first. The formula that the Government will use to distribute this aid will be a simple competition: funds will be allocated to different (and approved) projects. In the case of lines destined for battery factories, the amount depends "on the suggestions of the companies that are interested". The call for this part is scheduled in June and the general one (of workers, auxiliary industries and the rest of the chain) will arrive in September.
It should be added that Spain and Brussels intend to push back the previous PERTE restrictions by acting on several fronts. The objective is to extend the term so that projects can start until 2027 and, possibly until 2028, the guarantees that are required for SMEs (40% to 100% previous), are included in the eligible costs of 15% of indirect and remove. the requirement to participate in groups of at least five companies so that projects can be presented freely or individually.