Toyota continues to take strong steps on its way to sustainable mobility, presenting the first prototype of the electric Hilux based on hydrogen cells (FCEV).
With the debut of Hilux FCEV the Japanese brand continues to open a gap in its strategy towards electrification and carbon-free movement in each of its technologies, even hybrids, plug-in hybrids, electric cars and also hydrogen.
The truck was unveiled at the car plant Toyota Manufacturing UK in Derby, England, where it was developed with funding support from UK Government.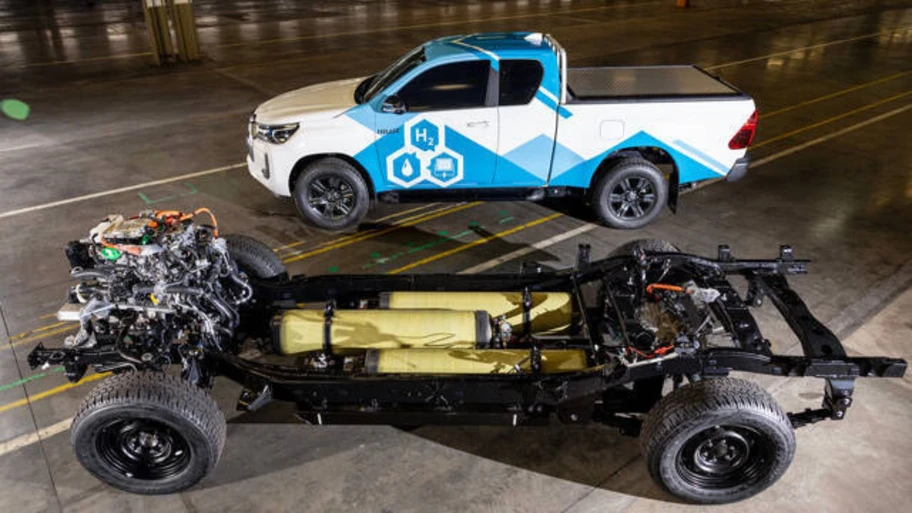 The project started at the beginning of 2022 with sketches made by some design studios. Then, on July 5 of the same year, the construction of the prototype began; the first car of 10 to be produced by the end of this year was completed in just three weeks. We already wrote about this project last year and you can read more here.
Each of these vehicles is subject to rigorous safety, performance, functionality and durability testing that meets the standards of a production vehicle.
Vehicle profile:
The new powertrain uses key elements from the Toyota Mirai hydrogen fuel cell sedan (FCEV). With technology that has proven its quality in almost 10 years of commercial production. When driving, fuel cells do not produce exhaust emissions, they only produce pure water.
The hydrogen is stored in three high-pressure fuel tanks, which gives the Hilux prototype a range of more than 600 km, more than could be achieved with a 100% battery-electric system.
The hybrid battery that stores the electricity produced by the hydrogen-based fuel cells while driving is located in the pan, thus avoiding the loss of space in the cabin.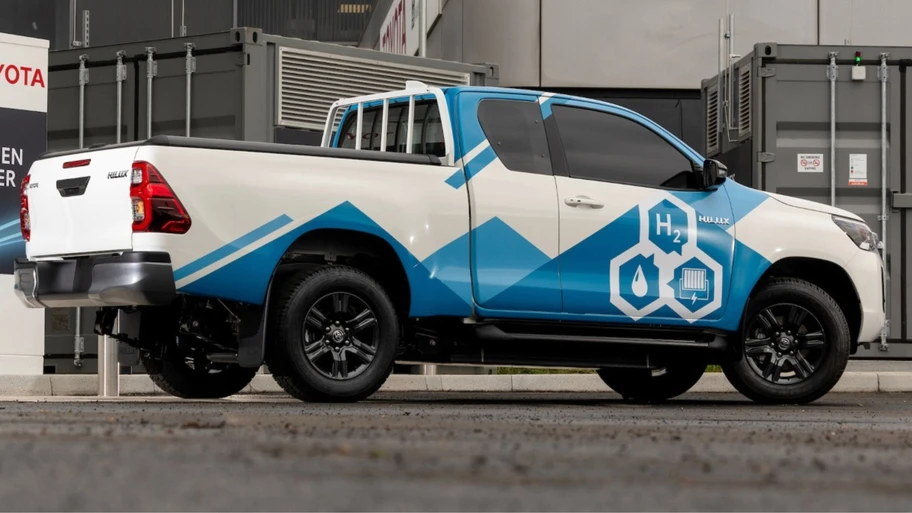 Toyota Motor Manufacturing UK (TMUK) manufactures the Corolla and several commercial vehicles at its production site in Burnaston, Derbyshire, while the hybrid engines are assembled at its facility in Deeside, North Wales. TMUK began operations in 1992 as Toyota's first wholly owned factory in Europe but also became the company's first location for the production of hybrid electric vehicles (HEV) outside of Japan.