Dodge is ready to convince us that the leap to the electric car isn't as dramatic as the purists say. For this, it prepared a very serious engine based on the Dodge Charger Daytona SRT, but not only shines with power and performance, but also mysteriously does it in sound. To achieve this, they took a wild card that is as fascinating as it is confusing, a gadget called Fratzonic Chambered Exhaust that promises to change forever the sensations of driving an electric car. And now we know how it works in detail.
When Dodge showed us the new Charger Daytona SRT Concept for the first time in August 2022, we couldn't deny the fact that we had mixed feelings about this prototype and everything it represented. We are talking about a window into the future, with a truly amazing design and almost 1,000 HP of power, but proving the end of Muscle Cars as we know them so far.
However, in order for this transition to be less painful, damaging or surprising, Dodge engineers have used their imagination to create the exhaust sound that an electric car of this class should offer. It is named Fratzonic Chambered Exhaust and now finally, through the American patent office, we will know how it works. And no, this is not a system like the Abarth 500e, where through a speaker you can hear the recording of a real exhaust…
The Fratzonic Chambered Exhaust produced by Dodge is a very complex system. Yes, the basis is still the use of 4 speakers, two for the bass and two for the midrange, but they are placed in a container that has been studied to create a sound that is affected by the tubes in which it must work. , thus producing a more natural tone and accompanied by a vibration, in addition to changing the sound itself depending on how it moves through the internal ducts of this equipment. All this can be modulated in relation to the driving mode, speed, use of the accelerator, etc. But we are talking about a system that is not limited to creating or reproducing an artificial sound, but to project it so that we have an exhaust, without emissions, but with a melody promised by Dodge that we will love.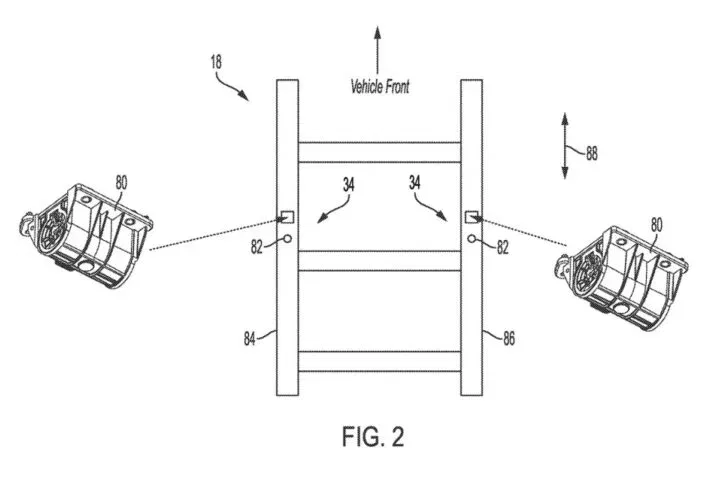 And not content with them, Dodge will add the Fratzonic Chambered Exhaust to the two devices responsible for generating vibrations in the car, thus imitating the movements offered by a conventional V8 mechanics when accelerating, staying, and others. It is intended to be part of the magic when driving an electric Muscle Car, to hear and feel the car as if it were "alive", even though all the sensations actually have an artificial origin.