The General Council of the Judiciary (CGPJ) and the University of Granada presented the book yesterday Law and Artificial IntelligenceA work that brings together papers presented on the matter in a training course aimed at members of a judicial career that the two institutions have organized for three years and will celebrate a new edition in 2023.
Addresses the fundamental issues of the book Artificial Intelligence (AI) from a legal perspective and, in particular, with respect to the ethical and legal challenges it seeks to answer to various questions, including whether robots should have legal personality, which in the event of an autonomous vehicle's failure The citizen assumes liability, if those new criminals will arise based on this form of technology or what security forces are using it.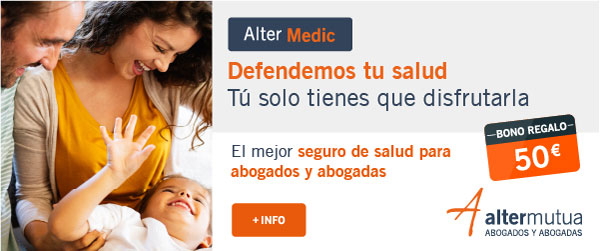 Among the authors of the papers included in the book are former Secretary of State for the Information Society and Digital Agenda, jose maria lassle, MEP iban garcia del blanco, Deputy Director General for Promotion and Innovation of Digital Services of the Ministry of Justice, Javier Hernandez Diaz, or former spokesperson of the Popular Parliamentary Group in the Justice Commission of the Congress of Deputies, Jose Miguel Castillo Calvinmagazine contributor Economist and jurist.

AI researchers like francisco herrera, Oscar Corden hey richard benjamin, like law professor guillermo orozco, Fernando Esteban de la Rosa hey Jordi Nieva, and as members of the judicial career aloy velasco, Juan Jose Carbonero, amparo salome hey Nieves Buisan,
Artificial Intelligence, an ally of justice
The act, which took place at the headquarters of the governing body of judges, was attended by the President of the CGPJ by Substitution (PS), member Rafael Mojo; Vocal alvaro cuesta, Secretary of State for Digitization and Artificial Intelligence, carmen artigas, Vocal alvaro cuesta, Rector of the University of Granada, Pilar Aranda, and professor francisco herreraFrom the publishers.
During the intervention of the President of CGPJ, ps, he pointed out that in the judicial fieldThe goal should not be to "replace human thinking with artificial thinking".Which would directly violate the principle of immediacy in our legal system, but would rather help judges and other legal professionals to decide about procedures or situations where there are multiple alternatives and possibilities, which would complement their decisions and their legal arguments. Huh ".
Similarly, Mojo took advantage of his speech to devote a few words to the ethical issues raised by artificial intelligence. He recalled that the CGPJ had already warned about this in the report prepared for the draft law on digital efficiency of the public justice service. The need for adequate regulation to adapt the judicial system to these technological developmentsTo the extent that it may affect the independence of the judiciary and the constitutional right to effective judicial protection.