Polestar created a design contest whose winner already has a name. About this Concept of Synergy a unique single-seater with tight lines and reminiscent of competition cars.
The basis of this competition is collaboration and here there is not only a winning design, but a team. Indians Devashish Deshmukh and Swapnil Desai, who live in France, worked on hollowed-out volumes and took hammerhead sharks as inspiration. They are also looking into other concepts such as an upgradeable car and materials that can age "gracefully" over time, all to provide something they call "emotional durability." On the other hand, the Chinese Yingxiang Li is in charge of the interior, very futuristic and "racing" but with gravitational comfort and a nice feeling of comfort.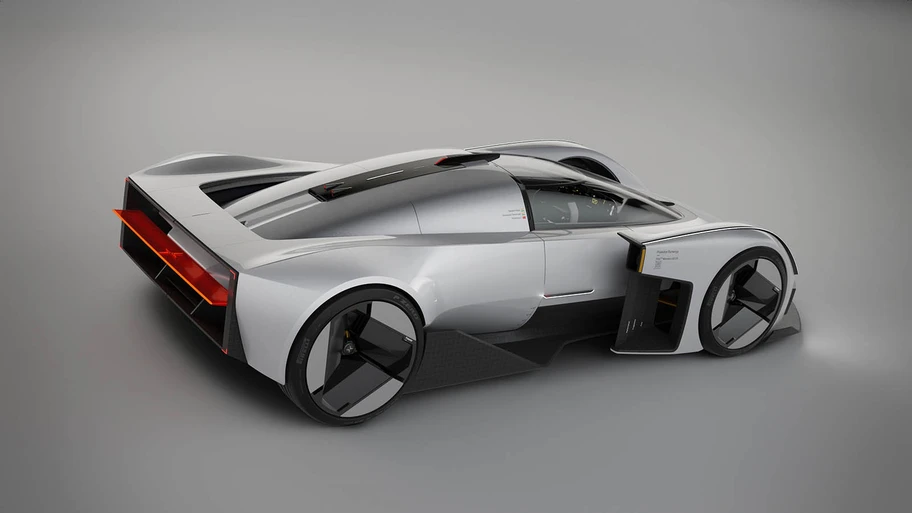 However, this group did not work together immediately. Let me explain: the competition received more than 600 proposals, of which 10 were narrowed down. Only then, the three designers met and worked for six months with Polestar to combine these ideas into a car.
The Synergy Concept measures 4.56 meters in length and 1.07 meters in height, that is, with the typical proportions of a supercar. A glass dome surrounds the pilot, while the headlights extend above the fairing covering the wheels to the air vents on the side of the cockpit. At the rear, the rear is framed by a perfect square, formed by the spoiler and diffuser. The four corners of the tail have LED lights, as if it were a photographic scope, while in the middle, an LED light runs the width of the car, dividing the upper part of the body from the lower part. They finish with triangular wheels, which have a two-tone look.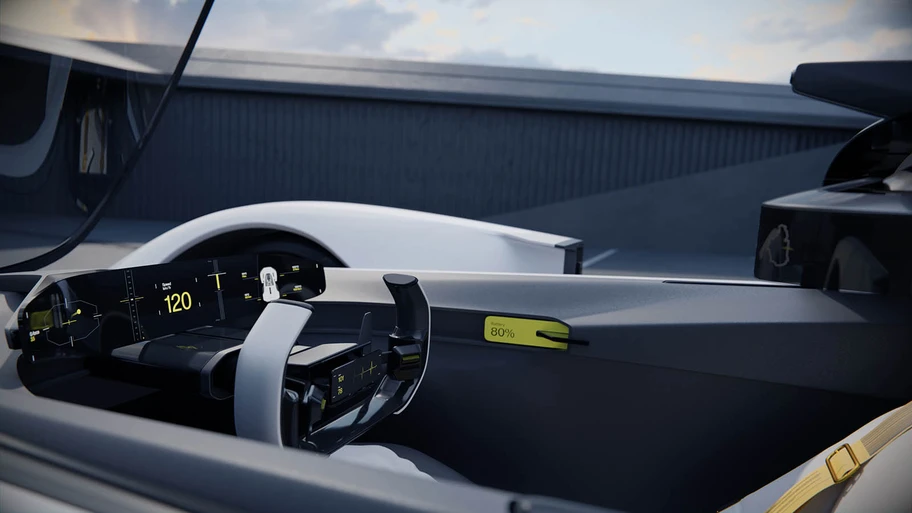 Maximillian Missoni, Head of Design at Polestar commented: "This year, it's as much about the collaboration as the performance. I'm proud that the design team was able to guide and support the winners in fulfilling their dream of bringing their car to full scale. It's not often that the students of design will receive a lot of exposure early in their careers, something that the Polestar design community has done very well on Instagram, enhanced this year with a 1:1 full-scale car and a four-stop tour around the world.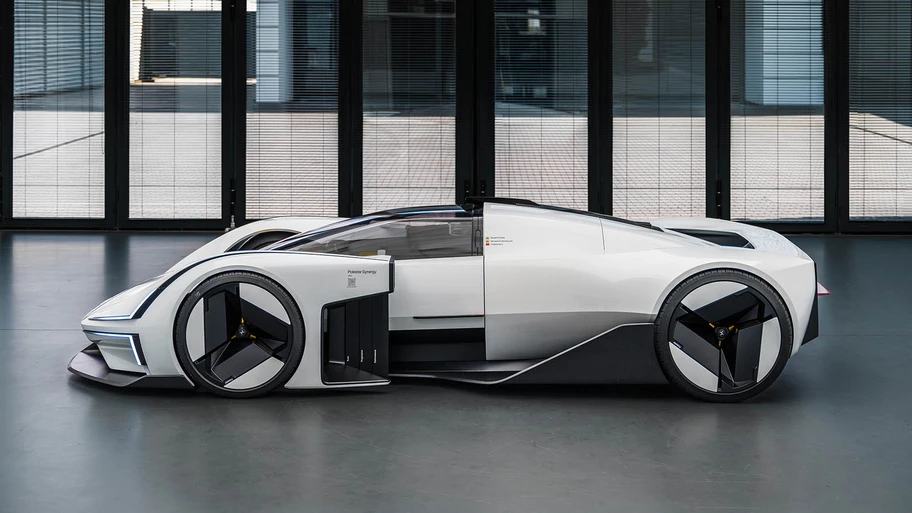 And Missoni points out that the IAA is only the first stop for this car, as it will be shown elsewhere. It could even be in California in October, as part of the Hot Wheels Legends Tour.
And why Hot Wheels? Because Polestar took advantage of this IAA occasion to form an alliance with Mattel for the next Polestar competition. This will not only include future Polestar models recreated in the Hot Wheels and Matchbox lines, but also combine the cultural influence of Hot Wheels with the technical and academic possibilities offered by the owned brand. of Volvo and Geely.