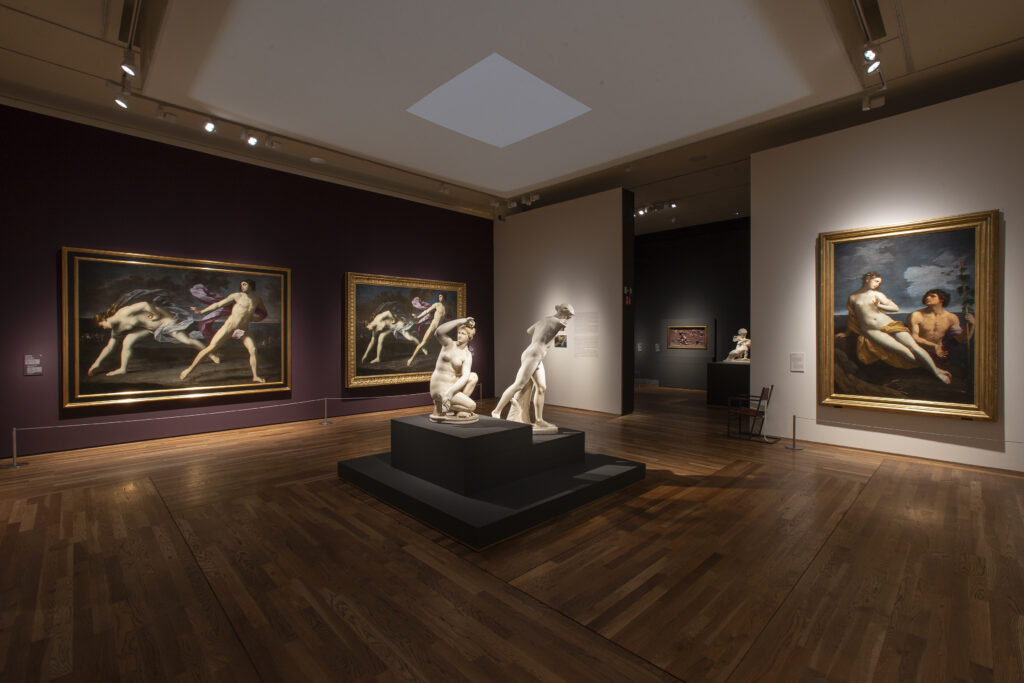 After several initiatives dedicated to the painting of the great Bolognese master, the "Guido Reni" exhibition at the Museo Nacional del Prado, in conjunction with the Congress of Studies, is an excellent opportunity to delve into the scientific re-study of the Italian painter through various mediums. The historical and artistic context in which he lived his life.
With an opening lecture by Elizabeth Cropper, a specialist in Bolognese painting and artistic literature of the 17th century, the Congress will address new reflections on her training in Bologna and Rome, her figure in the theory of art and literature, the catalog of her works. , his compositional process and his fate in posthumous collections and contemporary historiography.
Program
June 15, 2023
09:00 hours
reception and recognition.
09:30 am
Welcome and introduction.
Andres Ubeda de los Cobos, Prado National Museum.
Marialuisa Pappalardo, Institute of Italian Culture, Madrid.
09:45 am
Inaugural Conference: Guido Reni's dilemmas,
Elizabeth Cropper, CASVA, Washington DC.
Presented by: Miguel Falomir, Museo Nacional del Prado.
10:30 AM.
Stop.
11:30 AM.
panel i Reni between Bologna and Rome,
Bologna and its divine pittor,
Raffaella Morselli, Teramo, University of Teramo.
Young Guido Reni: Making a Name in Bologna and Rome, 1600 to 1605,
Rachel McGarry, Minneapolis, Minneapolis Institute of Art.
Rome 1602: Albani, Domenichino, Reni and Il 'Big Bang' della pittura di Passaggio Carracesca,
Francesco Gatta, independent researcher.
A Caravaggesque Riposte for Domenichino: Guido Reni's "Christ at the Column" in Frankfurt.
Bastian Ecclesi, Frankfurt, Stadel Museum.
1:00 p.m.
Panel II. theory of art and literature,
Exhausting "Ideas": Guido Reni's White Manor and the Non-Finite.
Lorenzo Pericolo, Tallahassee, Florida State University.
Guido Reni nel page Le finze de' penelli Italiani (1674) di Luigi Pellegrino Scaramuccia, suo ally.
Maria Giulia Cervelli, University of Rome, Tor Vergata.
'Convito' with a friend: Giovanni Capponi, Il 'bacco e ariana' and the poetry of Scherzo.
Beatrice Tomei, Siena, University Study di Siena.
Guido Reni, Il Palleone del Voto and Biography of Brilliance.
Mattia Biffis, Rome, Norwegian Institute.
2:00 pm.
Discussion Tables I and II.
Moderator: Andres Ubeda de los Cobos, Museo Nacional del Prado.
2:30 pm.
Stop.
4:00 pm.
Panel III-A. New properties and reflections on the catalog.
Guido's cartoon 'Allegory of Air and Fire' for Dal'Armee.
Catherine Johnson, Ottawa, National Gallery of Canada.
"3 portraits, a donna e due humani, et un'Angeletto". Studied Sull'Enigmatica 'Allegoria' by Guido Reni della Pinacoteca Capitolina alla Luce del Suo Restro.
Federica Papi, Rome, Museo Capitolini.
A new David by Reni in the Musee d'Orléans: a crag of an original from Particelli-la Vrilère Provence.
Corentin Dury, Orléans, Musée des Beaux-Arts.
5:00 pm.
Panel III-B. New properties and reflections on the catalog.
Guido Reni and the Female Nude: Drawing from Life and the Imagination.
Babette Bohn, Fort Worth, Texas Christian University.
Agostino Carracci and Michelangelo's Models: New Observations on the Guido Reni Draughtsman.
Viviana Farina, Naples, Accademia di Belle Arti di Napoli.
"Si stima il Padre della facilita": I designed by Guido Reni in Tusco-Roman Collezionismo tra Sei e Settecento.
Francesco Grisolia, University of Rome, Tor Vergata.
6:00 pm.
Discussion Table III-a and III-b.
Moderator: Raffaella Morselli, Teramo, Universitat di Teramo.
June 16, 2023
09:30 am
Panel IV. Technology and Design.
Guido Reni's Ultima Maniera: Making Paintings, 1639–1642.
Aoife Brady, Dublin, National Gallery of Ireland.
"Ancorche a olio, con non minor fresmezza": Guido Reni e le pictor murali del chiostro octagono di San Michele in Bosco.
Maria Gabriella Matarazzo, Florence, Villa i Tatti.
Reuse, transformation and symbiosis in Guido Reni's compositional process: a lesson from "Incumminati".
Rafael Japan, Autonomous University of Madrid, Madrid.
Santa Maria Maggiore (1611–1612) by Guido Reni in the Cappella Paolina: Le ragioni dell'iconographia e quel dello style.
Stefano Pierguidi, Rome, Sapienza University of Rome.
11:00 AM.
Stop.
12:00 PM.
Panel V. Renee's Collection.
Guido Reni to Rome: Novita a Proposte del Carte Peretti.
Belinda Granata, Independent Researcher.
Guido Reni and Francesco Gessi: Unedited letter to Girolamini of Napoli.
Gianluca Forgione, Ferrara, University of Ferrara.
"Desiderava d'aggiungere alla di lei galleria quadro di Guido Reni": Reni, Antonio Ruffo and the Art Market in Late Sicento Bologna.
Catherine Puglisi, New Brunswick, NJ, Rutgers University.
Guido Reni and the Venetian atmosphere of the sixth and seventh centuries through painting, poetry and connoisseurship.
Linda Borian, Udine, University of Studies of Udine.
1:30 pm.
Discussion Tables IV and V.
Moderator: Babette Bohn, Texas Christian University, Fort Worth.
2:00 pm.
Stop.
3:30 pm.
Panel VI. Relations and influence with Europe.
Guido Reni (1661–1793) in the French Royal Collection: From Versailles to the Louvre.
Stéphane Castelluccio, CNRS, Paris, Center André Chastel.
Lucky model. Il "Baco a Ariana" di Guido reni tre doni diplomate, copy, insigni e disegni.
Flaminia Ferlito, Lucca, IMT School for Advanced Studies Lucca.
From Italy to Aragon: The Influence of Guido Reni in the Artistic Production of Felipe IV's Painter Jusepe Martínez (1600–1682).
Álvaro Vicente Romeo, Zaragoza, University of Zaragoza.
Guido Reni and the Power of the Copts on the Borders of Catholic Europe.
Sanja Cvetnik, Zagreb, University of Zagreb, Faculty of Humanities and Social Sciences.
5:00 pm.
Panel VII. The Fate of Guido (18th–20th centuries).
Guido Tredoto and Imitato Tre Neoclassicismo and Romanticism.
Ilaria Mirelli Mariani, Rome, Musei Civici, Soprintendenza Capitolina.
Publication of Guido Reni Public, Guido Reni and Roma Tre Setecento and Otocento. Connoisseurs, Fruits and Performances.
Carla Mazzarelli, Lugano/Mendresio, Università della Sizzera Italiana.
Sacred paintings by Ottosanto and Guido Reni. Give Rome to the American continent.
Giovanna Capitelli, Rome, Universita degli Studi Roma Tre.
Gli study su Guido Reni: uno sguardo agli anni cinquanta.
Giulia Spoltore, Balerna, Archive of the Modern – USI.
Exhibition "Guido Reni" in the Prado Museum.
David Garcia Cueto, National Prado Museum.
6:40 pm
Discussion Tables VI and VII.
Moderator: Lorenzo Pericolo, Tallahassee, Florida State University.
7:00 pm.
Close.
Inscription:
Through the online form available on the website of the Museo Nacional del Prado.
It is possible to attend sessions in person until capacity is met, as well as online support via a link to the Zoom platform that will be provided to those registered. When registering, it is necessary to select a type of assistance.
Registration Last Date:
By June 9, 2023.
for more information:
www.museodelprado.es