In an event that promises to dazzle the Necochea community, the Spanish Mutual Aid Society of Necochea will celebrate its 140th anniversary as host of the 4th Annual Interclub Figure Skate Championship, organized by the Tandilense Skate Association. This event, which will take place on September 30 and October 1 at CEF No.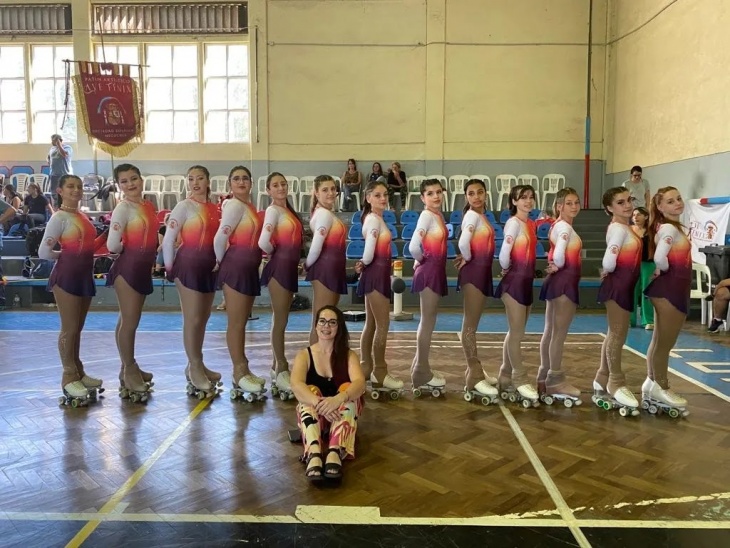 The championship, coordinated by the outstanding National Roller Skating Technician, Selene González Gutiérrez, representing the Spanish Society, seeks to consolidate itself as a benchmark in the world of figure skating. The competition will include the disciplines of free and compulsory figures categories, and will have the participation of athletes from cities such as Necochea, Villa Gesell, Tandil, Lobería, Adolfo González Chaves, Benito Juárez, San Manuel, Tres Arroyos and Claromecó .
The central purpose of this tournament is to put Necochea on the map of official events of the Argentine Skating Confederation, giving local skaters a platform to stand out and continue their growth in this exciting sport.
The tournament will be closely monitored by the Tandilense Skate Association, an entity affiliated with the venerable Argentine Skating Confederation. To guarantee impartiality and accuracy in the evaluation of athletes, the Rollart system will be used, a cutting-edge technology that is widely recognized worldwide.
Moreover, as part of the festivities surrounding this important date, A formal event will be held on September 30 at 7:45 pm, with the purpose of celebrating the anniversary of the prestigious Spanish Mutual Aid Society of Necochea.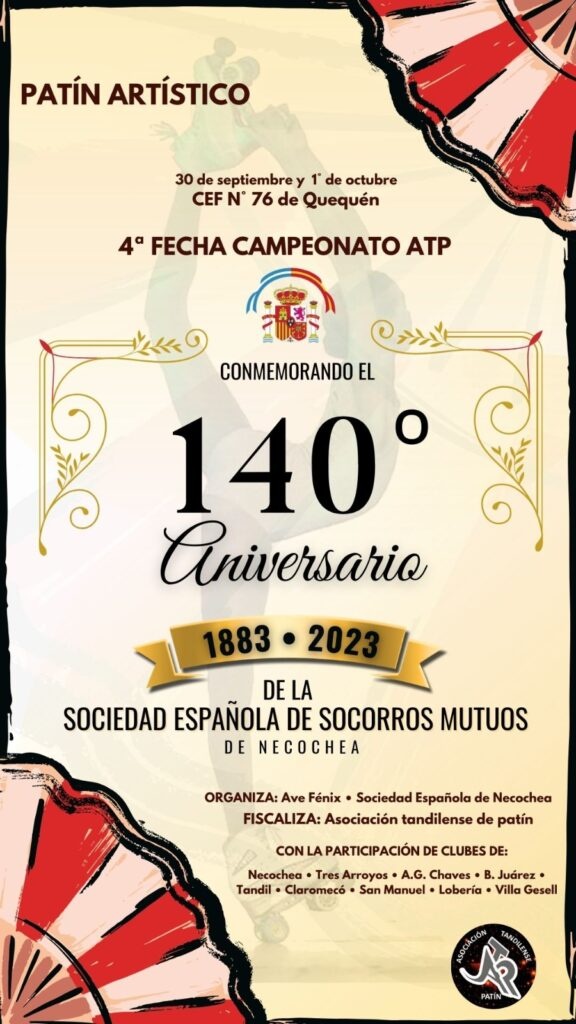 This event promises to not only delight figure skating enthusiasts, but also celebrate a milestone in the history of the Spanish Society and promote the continued development of young sporting talents in the region.