Letters of wish from boys and girls from all over the island keep coming to the Three Kings of the East, who already have everything ready to land in the municipality of Santa Ilaria. This year the procession will feature a large renovated Main Street with six floats, live music and a light show called 'Christmas Lights'.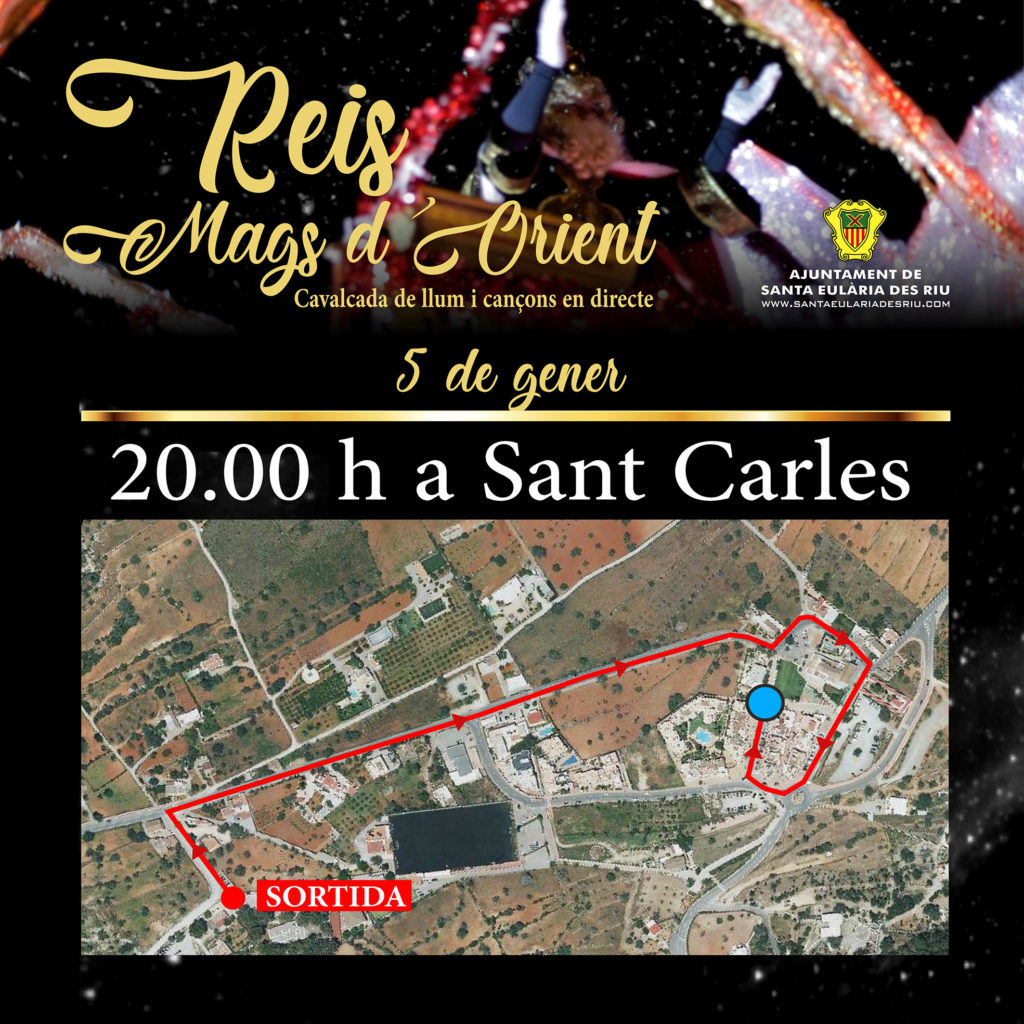 Their Majesties are due to arrive by boat at the Municipal Sailing School's Pontoon next Thursday, January 5, at approximately 6:30 p.m. There he would be greeted by officials and by one of two songs specially composed for the event by composer Joan Barbe. Then, the innovative road made up of six floats will go through the main streets of the city to the Plaza de España, where the delivery of gifts to the little ones is scheduled for 8:00 p.m.
Attendees of this 2023 parade are designed to participate in it. To this, in addition to the floats of kings and royal pageants, a new one with gifts and another with two artists singing live children's songs will be added, which will be heard together throughout the tour. About twenty percussionists from A Tutiplane will start the procession, which 'performance' and various local associations and organizations such as the Ibizan Hound Association and the Motocross Club, among others.
four more rides
The Three Wise Men do not want any boy or girl in the municipality to miss the opportunity to see them up close. After recording more than 500 personalized videos for the little ones in the municipality during the month of December (which they will receive little by little between January 4 and January 5), the royal family will participate in parades in all the towns of Santa Eularia des Riu. Also planning to.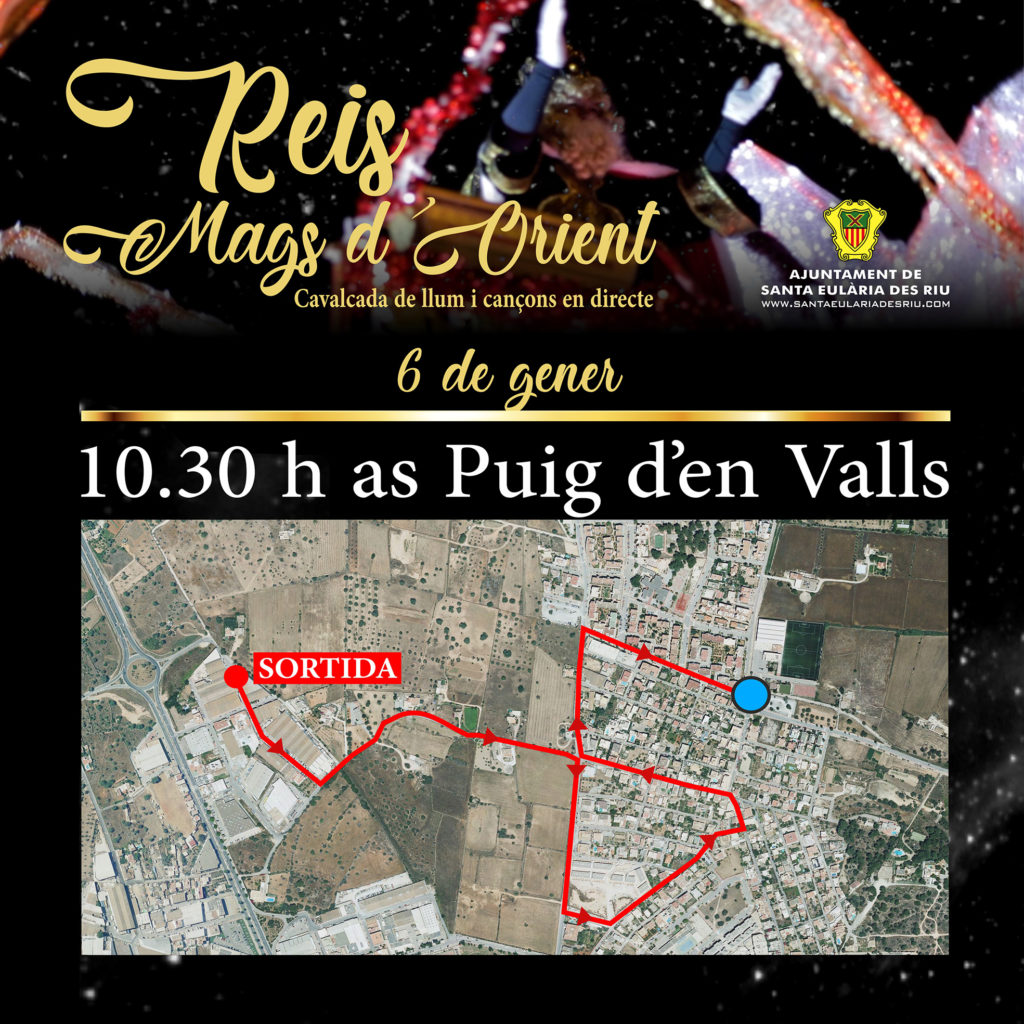 On the same day, January 5, they will distribute gifts and parade through the streets of Santa Gertrudis (7:00 p.m., starting from the parking lot of the municipal swimming pool) and St. Carles (8:00 p.m., starting from the school). , The next day, Friday 6 January, it will be the turn of es Puig d'en Valls (10:30 am, departure from Can Negre) and Jesus (1:00 pm, departure from the football field).