And Cyber ​​hackers managed to enter the account of the social network X (ex Twitter). Donald Trump Jr and published "My father has passed away," alluding to the former president of the USA which caused astonishment on this platform until it became clear what it was about.
"I am sad to announce that my father has passed away," the alleged suspect wrote Donald Trump Jr., until it was confirmed that his profile had been hacked by a hacker who left more messages.
He hacker He then claimed that he would run for president in his father's place and racially insulted the incumbent American president. Joe Biden.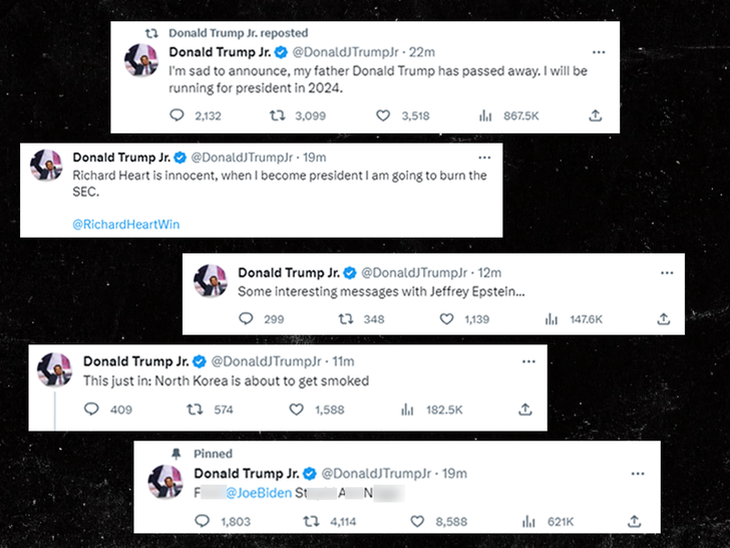 Several unusual messages from the hacker
In another profile post by Donald Trump Jr., which has more than 10 million followers The virtual pirate claimed that he had "interesting messages" with him Jeffrey Epstein the financial tycoon and convicted pedophile who nevertheless died in 2019.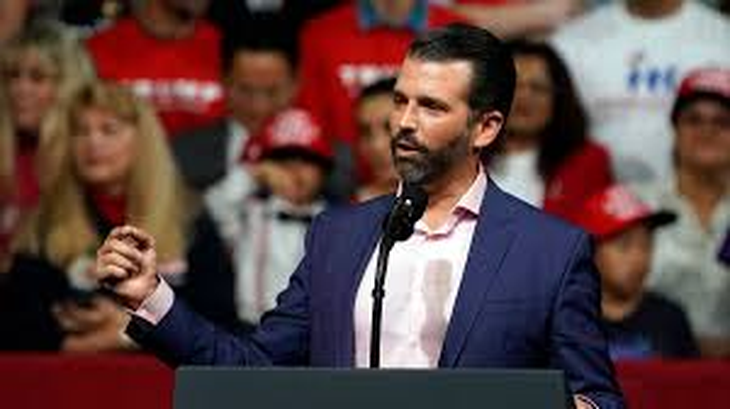 "Richard Heart is innocent" he started in relation to the YouTubers and influencers of the sector of Cryptocurrencies and assured that he would "burn down the SEC," the US regulatory agency United States Stock Exchange for the complaint against which he took action Heart.
He pointed this out in another message North Korea "about to explode" and tagged Adin Ross a controversial one Influencers to interact with this tweet.
Users on social networks began discussing whether the hacker is a fan of Ross, as he directed some messages against enemies of Ross Influencers like the famous one Youtuber Logan Paul who fought against the American boxer two years ago Floyd Mayweather in an event that generated Millions of dollars.
On this occasion, the American athlete, who returned after retiring, clearly beat him, although he was unable to knock him out.