The claim of the United States and Canada to Mexico for its policies in electricity and energy matters is irrelevant, as it is sufficient to simply follow the rules established in the legislation of the electrical industry, confirmed Manuel Macias Patino, a researcher in Academia Zacatecas. Unit of Chemical Sciences of Meritorious Autonomous University of (BUAZ).
– advertising –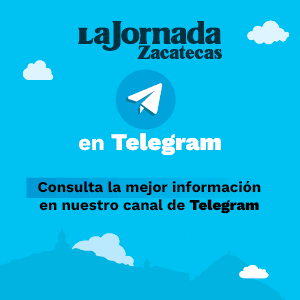 "Last week I was at the Secretary of Energy (senor) discussing these issues and it seems to me that what is public policy in energy matters and the law of the power industry sums it up perfectly: the one who follows this law. You are authorized," he said.
In other words, they indicated that the policies implemented in Mexico do not violate the provisions of the Treaty between Mexico, the United States and Canada (TMEC), because each project is supported if it complies with the guidelines established by law. Is.
From his point of view, what happens is that "people don't want to do all the studies needed for authorization, licenses and permits, they want to do it as a mild matter, not because we're in the free trade agreement that they have to do." is authorized".
He recognized that nowadays things have changed, the rules of the game are different and expressed in the law of the power industry, so that, if one agrees to the defined conditions for obtaining a permit for electricity generation, you can relate. process.
The problem is that many projects involve management problems, social conditions and investors, expectations, among others, so it is necessary to comply with all guidelines and requirements established by law.
According to Macias Patino, "Senar's indicators are very clear and very transparent and, therefore, I believe they are political matters, when management elements must be met in order to be granted permits, licenses and authorizations."
He reiterated that Mexican energy policy does not violate the rules signed in the TMEC and, even if reviewed by each of the projects being claimed by the United States and Canada, in any of them Nothing like this happens either.
In that sense, he assured that there was no reason for these countries to be dissatisfied, as they should only carry out the procedures established by the rules without preferential treatment, as they did in other government administrations in Mexico.
Therefore, "there is no other way than point by point, project by project and all guidelines are followed, because if we don't do this, this trend of misinformation, misinterpretation will continue, and it is not Correct. "
Macias Patino commented that he attended the last meeting of the Energy Regulatory Commission and that many power generation projects were authorized there, indicating that it is wrong that such projects are not being authorized. In other words, it is not that they are being denied, but that they lack something to comply with in respect of what is established in the rules.
In other governments, he said it was common to see that "comrade spoke to you, political boss spoke to you and asked you to authorize a certain project. These were small details that are not there as they are today." Everything should be very transparent and everyone should follow all the rules."
Finally, he pointed out that this position of the states and Canada may be considered unfair, as they have not taken the necessary steps nor have they complied with all the requirements sought by the criteria.