In an ever-changing world, marketing strategies are vital tools for business success, but new trends emerge every moment and hence, marketers face new challenges that should not be ignored. Cyberclick has carried out a study that includes the specific challenges faced by marketing directors in various Spanish companies and, in particular, in the digital sector, and their investment forecasts for the second half of the year.
Challenges for Marketing Managers for this 2023
The first of the points dealt with is despair. Thus, 29% of companies pointed to difficulty understanding the quality and segmentation of traffic and leads, as well as how to optimize each communication and content to drive better results. Another common problem, as stated by 22% of companies, is the lack of a clear strategy for meeting time, budget and an effective marketing strategy.
In addition, other companies—11%—highlighted a lack of resources in their marketing departments, limiting their efficiency and their ability to adequately monitor results and optimize their campaigns. Lack of cohesion between marketing and sales departments was also cited as a pain point by another 7% of companies, and the same proportion noted the constant change to Google Platforms and social networks, as well as being able to receive Expected conversion result.
With regard to team management, more than half of the companies (51.85%) operate through an internal marketing team. However, 40.74% of them do so through mixed teams, with some work being done internally and others with the help of partners. Finally, 7.41% of the companies interviewed have a specific outsourcing model, which is why they plan and execute their strategies through one or more agencies.
Investment Forecast for 2023 for Marketing Managers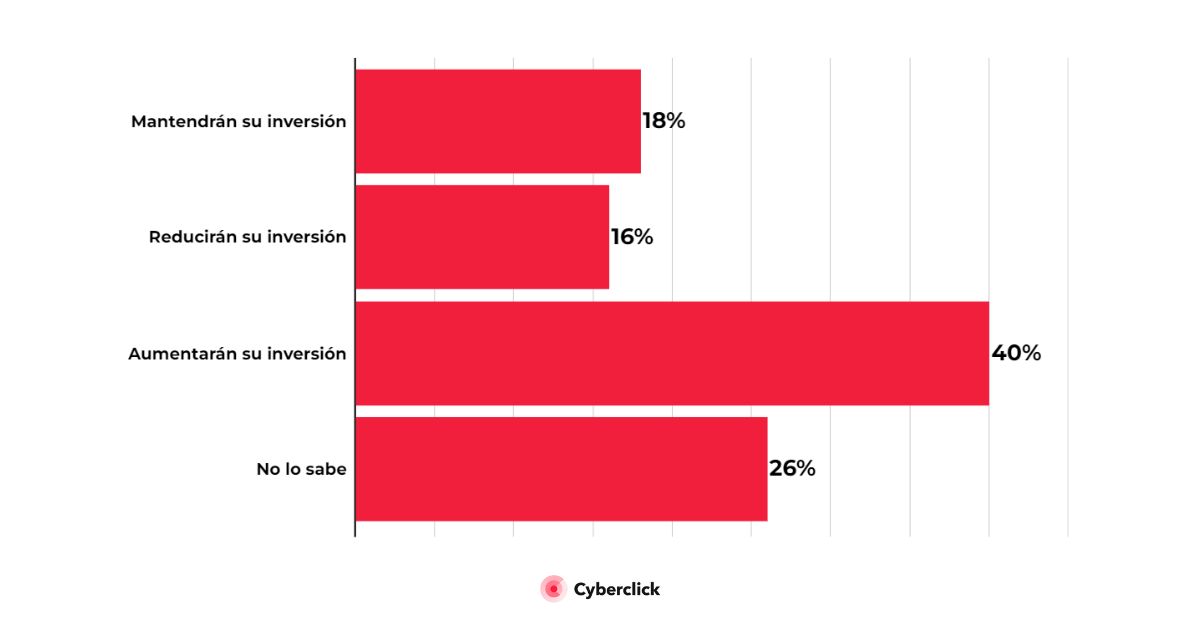 One chapter of the study focuses on investments and forecasts for 2023 and there are several variations. 40% of companies will invest more in 2023, while only 16% will reduce their resources. 18% of the companies interviewed will maintain the same investments as last year and 26% have not yet decided their budget for this 2023 or have not stopped completely. In economic terms, a notable percentage are investing more to improve their strategies and adapt to current market challenges.