The North American portal Carmax has conducted a new compilation of data on car searches and sales in the United States. A report that allows us to find out interesting data, such as which cars are the most popular at the moment, but also where car people change their current models. And in the case of Tesla Model 3 the answer is really surprising.
One of the first conclusions of the report is that the search for electric cars has doubled in less than a year. A sign that customer interest in this type of car is just beginning to expand.
As for the most popular models in the search for second-hand electric cars, there are not many surprises, with Tesla Model 3 in first position, Tesla Model Y in second, and a surprising Nissan LEAF in third place. THEN completely disappeared from the sales lists of new cars, but that remained very healthy in used cars. Something that may have a lot to do with the competitive price of around $23,000.
A list of the 10 most popular models, with 4 Tesla representatives, and only one German model, the BMW i3.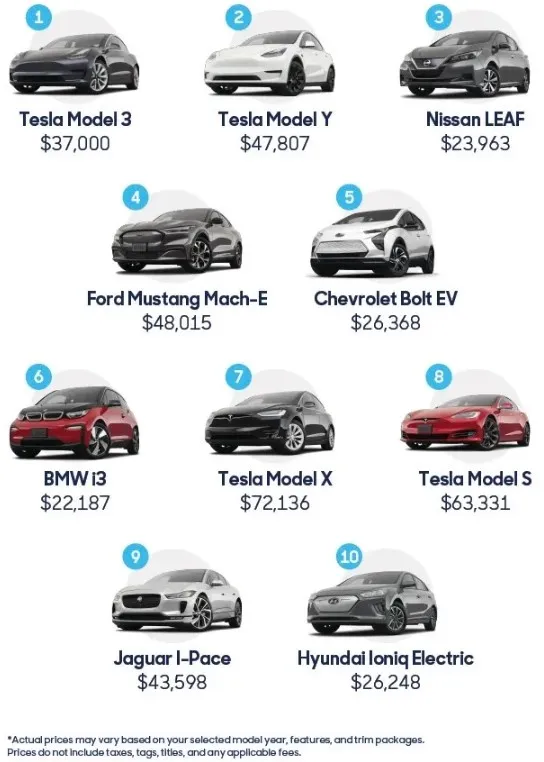 The models that delivered the most when buying a Tesla Model 3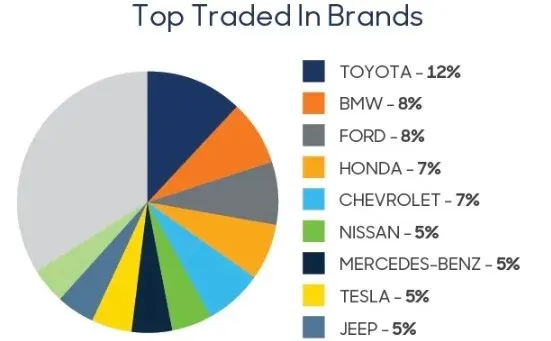 But the surprise comes when we look the cars people trade in to buy a Tesla Model 3.
A list headed by Honda Civic and the Toyota Tacoma. The first is a compact, which is more common in this type of exchanges. But not the jump from a typical pickup like the Tacoma to a sedan. Something that gives us an understanding of the changes made this time in the electric car by customers.
For brands delivered when buying a new car, we found Toyota in the first position with and 12%. Ahead of BMW and Ford, with 8%, while the list is closed by Tesla and Jeep, with only 5%.