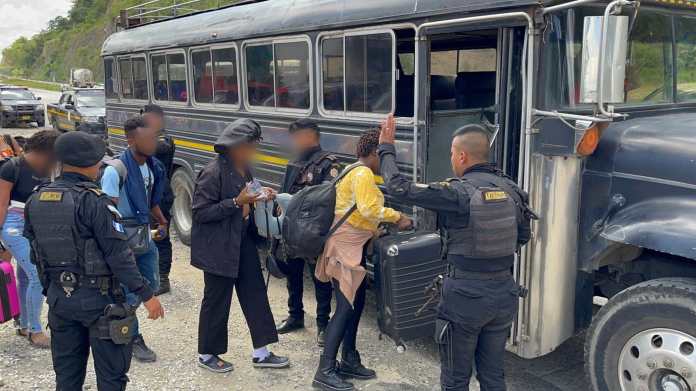 The National Civil Police (PNC) reported the capture of six suspected "coyotes" who had irregularly transported 42 people in different vehicles.
PNC spokesman Edwin Monroy said police officers intercepted eight vehicles carrying 42 people from Haiti, Africa and Ecuador at the interagency checkpoint at kilometer 44.4 on the way to the Atlantic.
The prisoners were identified as Douglas (39), Carlos (36), Luis (26), Héctor (37), Ángel (30) and Yordin (30).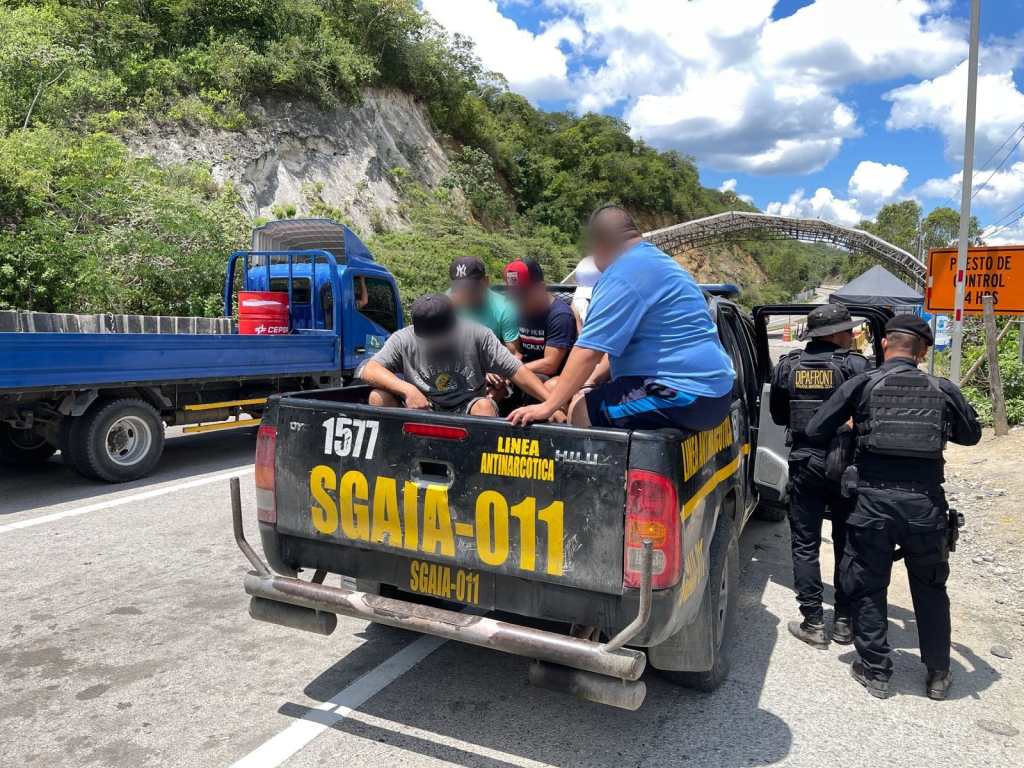 Two 17-year-old youths were also expelled, both of whom were brothers and drove Mazda P-795JFY and Toyota P-344FXD vehicles, he added.
In addition, the vehicles driven by the "coyotes" were Mazda P-278KJJ, Hyundai P-576GHZ, Mazda P-749JWS, Hyundai P-621JMJ, Lancer P-774DLQ and Kia P-526JNZ, Monroy stated.
"The migrants were assisted by police personnel, provided them with food and took them to the National Migration Institute shelter in PNC buses," he explained.
Migrant drama
This Saturday, September 16, it was announced that the authorities of the National Migration Institute (INM) located 560 Guatemalan migrants trying to reach the United States in two different operations in Veracruz, Mexico.
According to the Ministry of Foreign Affairs (Minex) report, assistance and protection were provided to compatriots, including minors.
"A first group of 222 Guatemalans, including 42 unaccompanied minors, were arrested on September 13, together with 279 people of various nationalities, on a highway in the municipality of Cuitláhuac, where they were traveling irregularly on a bus," it was recorded.
Another 338 nationals, including 45 unaccompanied minors, were rescued on September 14 in the municipality of Cosamaloapan, where they were irregularly transported in a trailer as part of a group of 352 migrants from several countries.