Rian Johnson is holding a press conference for his new film 'Daggers in the Back: The Mystery of Glass Onion' (Glass Onion: A Knives Out Story, 2022) and whenever he is approached by reporters, he always says ' ask about. Star Wars', and The director recalls his controversial work in the new trilogy,
an end that feels like the end
'The Last Jedi' is one of the most polarizing Star Wars movies, but regardless of what people think about it, Johnson tried something different with his part of the story, as a boy Along with holding a broom like a broom and was watching. stars in a hopeful picture has generated enough debate in itself for his idea that anyone in the universe can have a forceBeyond Skywalkers.
Speaking about the ending in an interview with The Atlantic, Johnson shed some light on what I was thinking When he envisioned the scene:
"What I did in terms of the Star Wars movie was I tried to give it a great ending. I love the ending so much that I tried to give it one even though it was the middle chapter of the trilogy. A good ending that beats everything that came before." Makes the thing relevant again and makes it a beautiful thing in its own right."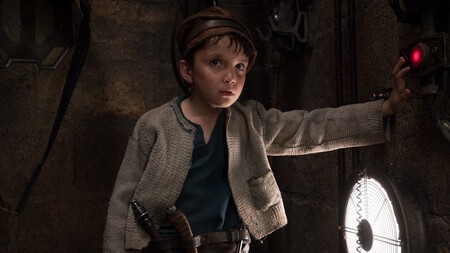 then the director left criticize the franchise trend To make movies that lead to others:
"A closure is what makes a movie a movie. That seems to be less and less the case. This whole toxic idea of ​​creating intellectual property has completely seeped into the very bedrock of storytelling. Everyone's thinking: How do we milk Keep drinking it? I love the ending where you burn the Viking ship at sea."