Sandro Rodriguez and Myra vila, a married couple of surgeons, lead a group of professionals rooted in Aboriginal cultures, who work for "interculture in primary health care (PHC)" in Córdoba.
These medical and social science professionals of Córdoba promote awareness actions, training of professionals and also rethinking health system policies, to guarantee access to intercultural care for native populations and expatriates.
In this sense, Rodriguez considered it very important to recognize that "medicine has a very biomedical view of health. It is primarily concerned with biological aspects. The professional said that health, disease, life and death" Cultural, spiritual and temporal beliefs and practices must also be addressed."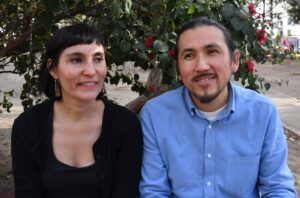 In Córdoba, according to Rodriguez, "the presence of indigenous peoples has been made invisible with 'extinction' discourses, which has a negative impact on the recognition of indigenous peoples".
For his part, vila said: "There must be a dialogue that allows for dialogue and interaction with all intercultural knowledge, including gender diversity." And he believed that this dialogue should be between Western scientific biomedical medicine, medicinal practices that are based on a diversity of traditional, beliefs, flattery, embarrassment and medical knowledge "that allow empathy and trust to be created between the doctor and the patient of indigenous peoples." is communities".
He also said that universities should train and include intercultural health in their curriculum, as the population is heterogeneous. When asked about the risks of legalizing some medical practices considered illegal, vila said that "with interpersonal practices of medicine being legalized, what has happened is that they have been suspended, interfered with and culturalized by the monopolies of health systems." "However, the practices continue in the towns."
UNC. will be issued a diploma in
Rodriguez and vila have been practicing their profession as doctors in our city for years and, in addition, they work as university teachers and at the Institute of Aboriginal Culture (ICA) located in the Alberti neighborhood.
Within the framework of the various activities they undertake to promote the integration of their worldview and indigenous ethnography, the two doctors organized and led a group of seven professionals who, last year, awarded a "Diploma in Health and Interculturalism". In the Faculty of Medical Sciences of the National University of Córdoba (UNC), through an agreement with the Provincial Ministry of Health.
Now, vila said they await approval for the dictation of the second group of diploma courses, explaining that, in this university visit, intercultural health in health is "the ability to function in a balanced way between knowledge, cultural beliefs and " considered as. Practice.
!function(f,b,e,v,n,t,s) {if(f.fbq)return;n=f.fbq=function(){n.callMethod? n.callMethod.apply(n,arguments):n.queue.push(arguments)}; if(!f._fbq)f._fbq=n;n.push=n;n.loaded=!0;n.version='2.0'; n.queue=[];t=b.createElement(e);t.async=!0; t.src=v;s=b.getElementsByTagName(e)[0]; s.parentNode.insertBefore(t,s)}(window, document,'script', 'https://connect.facebook.net/en_US/fbevents.js'); fbq('init', '1099962440571060'); fbq('track', 'PageView');