The Ministry of Health of Buenos Aires Province will start calling more than 340,000 people with diabetes registered in the vaccination campaign for COVID-19 through Telehealth and Care Centers (CETEC). The purpose of the call is to guarantee that everyone has the medicines, supplies, medical control and necessary care to prevent the many complications that can trigger the disease, which is estimated to affect 13 percent of Buenos Aires' adult population. affects.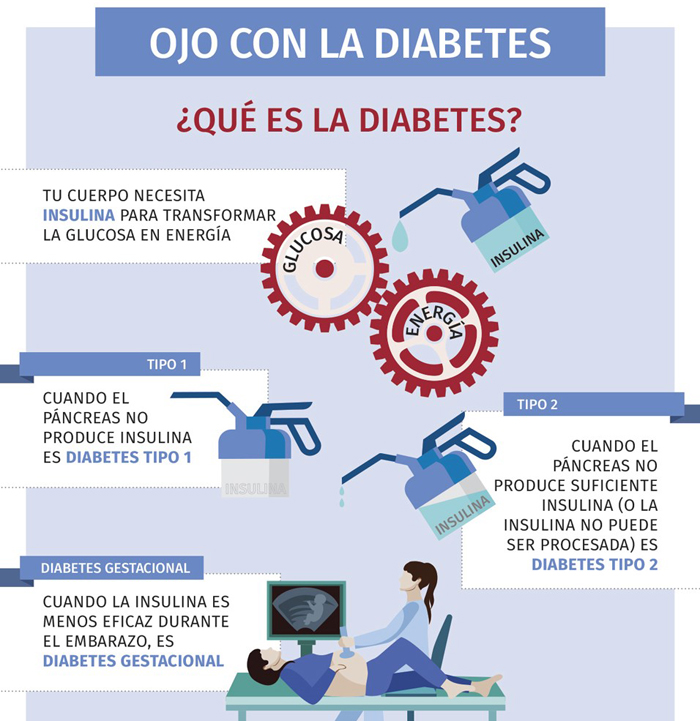 During the call, which will take a few minutes, agents from the health portfolio will connect the person with diabetes to the health system for consultation and admission to the Diabetes Program of the Province of Buenos Aires (Prodiaba); And in return, they will inquire about the type of diabetes that affects the person, the date of their last health checkup, prescribed medication, and other lifestyle-related issues, such as whether they are a smoker.
Leticia Ceriani, undersecretary for information management at the Buenos Aires health ministry, said the calls would begin on January 16. "All those people who stated at the time of registration for the vaccination PBA campaign that they have diabetes will be called." During contact, people who have special public health coverage will be offered to be part of Prodiaba, "through this program to receive free medication that they have indicated to control their disease," he insisted.
In Buenos Aires Province, it is estimated that 1 in 10 people over the age of 18 have diabetes and 40% do not know it because it does not give symptoms in the early stages. It is a chronic disease characterized by high levels of glucose or blood sugar. If not treated properly, this can lead to decreased or loss of vision, kidney disease that may require dialysis or a transplant, pain, numbness, or loss of feeling in the hands and feet, heart Tendency to stroke, stroke, blockage of blood vessels in the legs, and bruising, which increases the risk of leg amputation.
Although diabetes in adults may not cause symptoms for many years, it can manifest as extreme thirst, lack of energy, poor wound healing, increased appetite, frequent urination, sexual problems, weight loss, and blurred vision. It is possible
Health Ministry experts emphasize that diabetes is a complex disease as it can cause many complications and they emphasize that treatment is not limited to taking medication alone.
To control diabetes and prevent complications it is necessary to:
• Don't smoke or be exposed to other people's tobacco smoke.
• Do at least 30 minutes of moderate physical activity daily, such as walking, swimming, jogging, dancing, riding a bicycle, to perform better than prescribed physical exercise.
• Maintain a healthy and complete diet.
• Get vaccinated for flu, pneumonia, tetanus and covid.
• Take medications as agreed with the health team and maintain good blood sugar, blood pressure and cholesterol values.
what is prodiaba
Prodiaba is the provincial diabetes program. It is in charge of supplying supplies and medicine to people with diabetes in Buenos Aires who are treated in the public health sector and do not have social security or prepaid drug coverage, and it increases the response capacity of influencers through training. Wants to strengthen and graphic content.
"Until 2019, it covered 46,976 residents of Buenos Aires, but in the last two years, based on intensive search and management work, we increased the number of beneficiaries of the program by 66 percent, which now covers 77,914 residents of Buenos Aires Province ", explained Matias Duca, Director of the Prevention of Noncommunicable Diseases. The calls that will begin, he said, are expected not only to supply medicines and supplies, but also to those living in the province of Buenos Aires and It is also expected to promote "care policies" for the entire universe of people with diabetes with coverage from the public health system in particular.
The program provides medications and supplies for the treatment and monitoring of diabetes, including various types of insulin, oral antidiabetic tablets, syringes and needles for the application of insulin, glucagon, biosensors and test strips to determine glucose levels in people with diabetes. Are included.
Residents of Buenos Aires who need to access Prodiaba benefits can go to the nearest health center or public hospital, where they will be advised to enroll. The program also has the following contact channels: telephone line 0221 429-2982 and email: programasent.prodiaba@gmail.com.