The architecture studio Shop continues to pursue his master plan for the development known as Domino Sugar, which will completely change the Brooklyn waterfront NY especially in Willamsburg, with new skyscrapers, the already inaugurated Domino Park and the recovery of an iconic industrial plant that gave its name to the area.
The plan is developing rapidly with a mix of uses in the area: from offices, affordable and market-rate housing, commercial shops and recreational areas, which once completed 100 % bring new vitality to the area, 24 hours, 7 days. a week.
Built in 1856, the Domino Sugar Refinery has dominated the Williamsburg waterfront for over 150 years. After closing the facility in 2004, the city took the opportunity to redevelop the site for housing.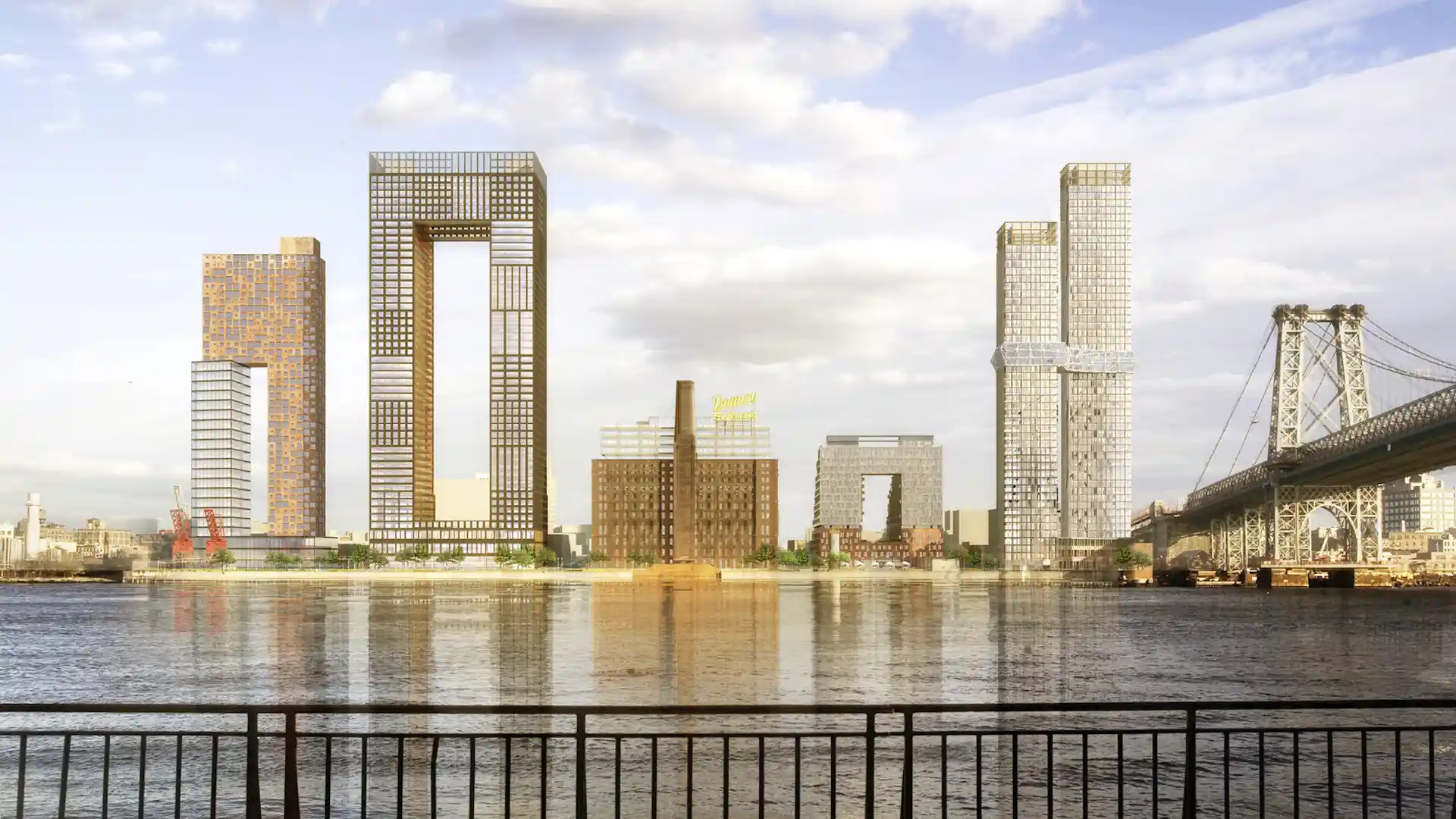 The six-block development includes multifamily units, commercial and retail space, a school, a large public park, new docks for more waterfront open space, new city streets and a historic artifacts tour aimed at educating visitors about the site's industrial roots.
Each of the five buildings planned for the area, two of which have already been completed, will completely change the Brooklyn waterfront, both for those who live in the area and for those in Manhattan who observe the view. in the city of Williamsburg.
Among those buildings, the two that are progressing in construction are twin skyscrapers called One Domino Square that are 550 and 450 feet tall (168 and 137 meters), designed by Selldorf Architects studio.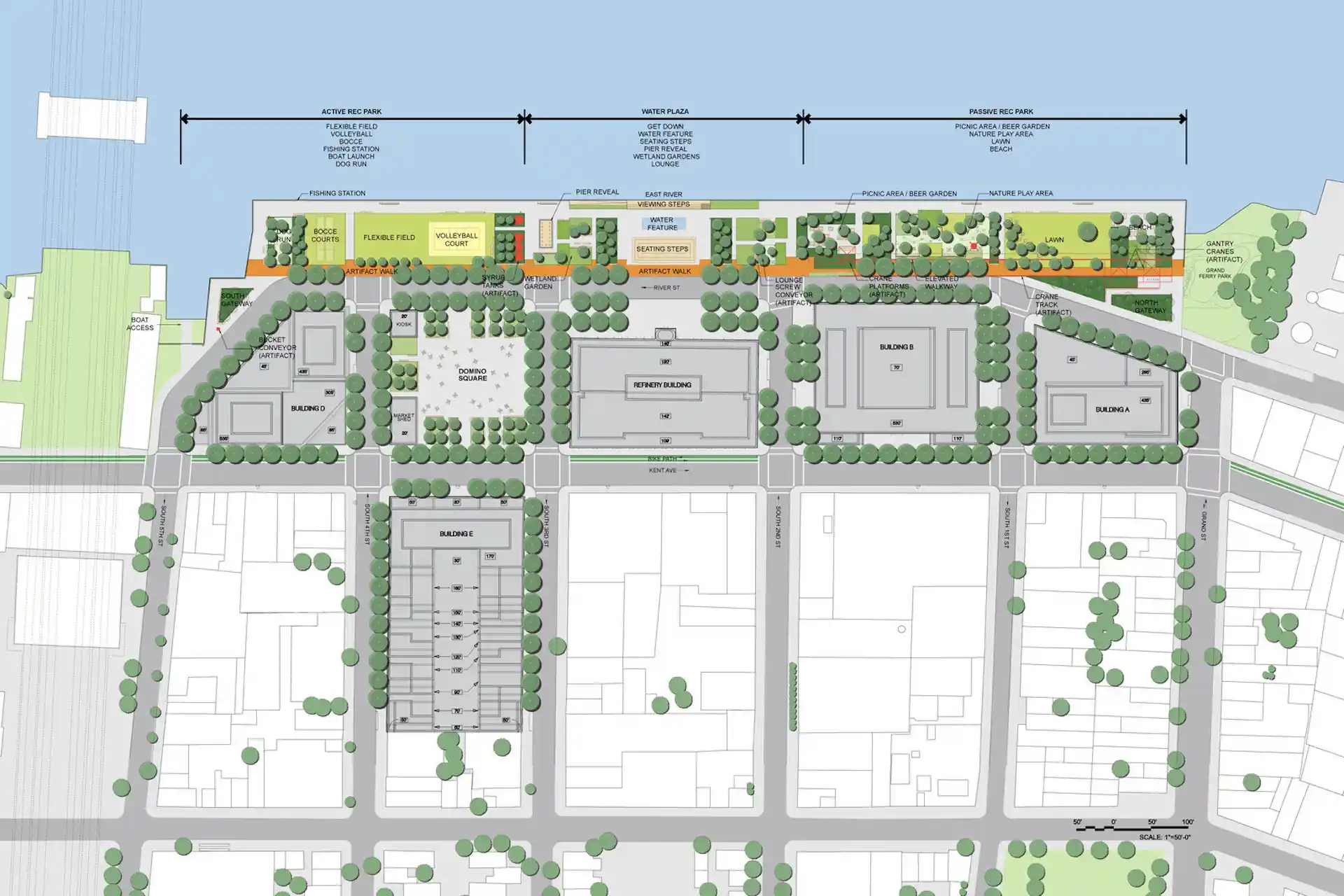 A master plan that will undoubtedly mark the first and last of New York, this time not in Manhattan, but in the more dynamic district of Brooklyn.