The euro has reached a new record low against the franc. It not only makes European stuff cheaper for us, but also vacations in the euro area.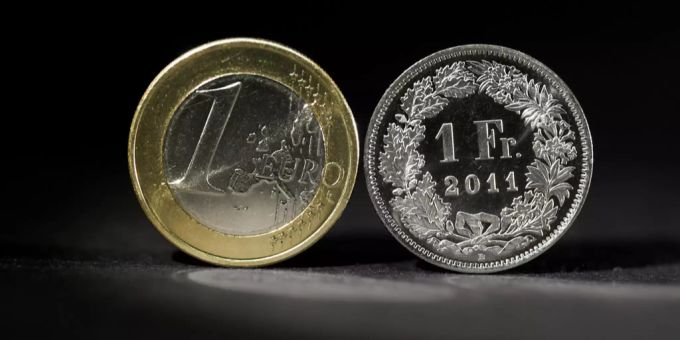 in short needed
On Monday morning, the euro fell to a new record low against the franc.
The main driver is the Swiss export economy, resulting in lower inflation.
On the other hand, a weaker euro increases purchasing power and enables cheaper holidays as well.
The euro is getting weaker and weaker against the franc. While currencies were still up in June, the euro fell below the CHF 0.96 mark to a new record low yesterday.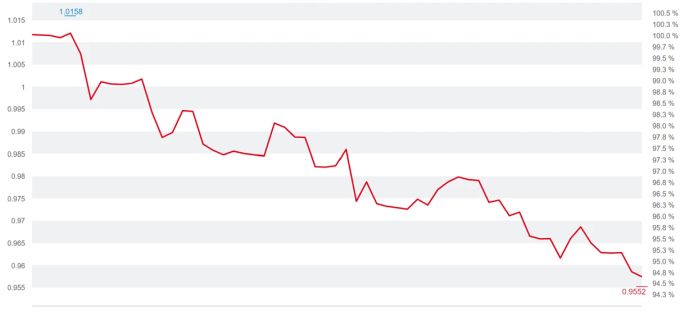 There are several reasons for this rapid descent. Aside from the Ukraine war and the impending energy crisis, a possible recession also speaks against the euro. Furthermore, there is a lack of confidence in the European Central Bank (ECB), which is combating high inflation with only hesitation.
Inflation helps Swiss export economy
However, the euro's historical weakness is not a burden on the euro area itself, but on the Swiss economy. Because: the lower the euro, the more expensive the products of local export companies.
"Since inflation in Switzerland is much lower than in the euro area, the impacts can be compensated to some extent." This explains Credit Suisse's macroeconomist Franziska Fischer. "The bottom line is that Swiss products are no more expensive than European competition."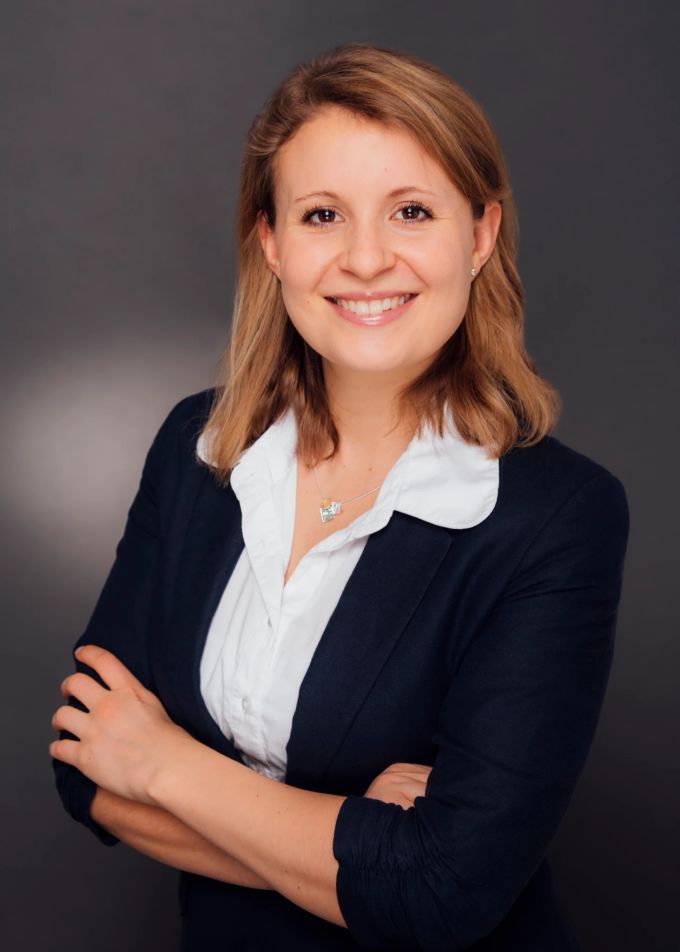 A weak euro always has a positive effect on the purchasing power of the Swiss population. It increases with every loss in value. "So anyone who is currently vacationing in Italy or shopping in the euro area will benefit," Fischer explains.
Are you traveling to a European country soon?
And it is likely to remain so in the near future as well. Because: "We don't expect any major recovery for the euro in the next few months," Fischer says.
The European Central Bank is likely to raise interest rates again, but by then it is too late. "In addition, the economic prospects in the winter are likely to worsen more than improve."
More on the topic:
ECB Credit Suisse Inflation Franc Holiday Euro