Only 2.5% of the Spanish population use sunscreen year-round
In summer it is important to take care of the skin with moisturiser, sun protection and avoiding the hours of greatest exposure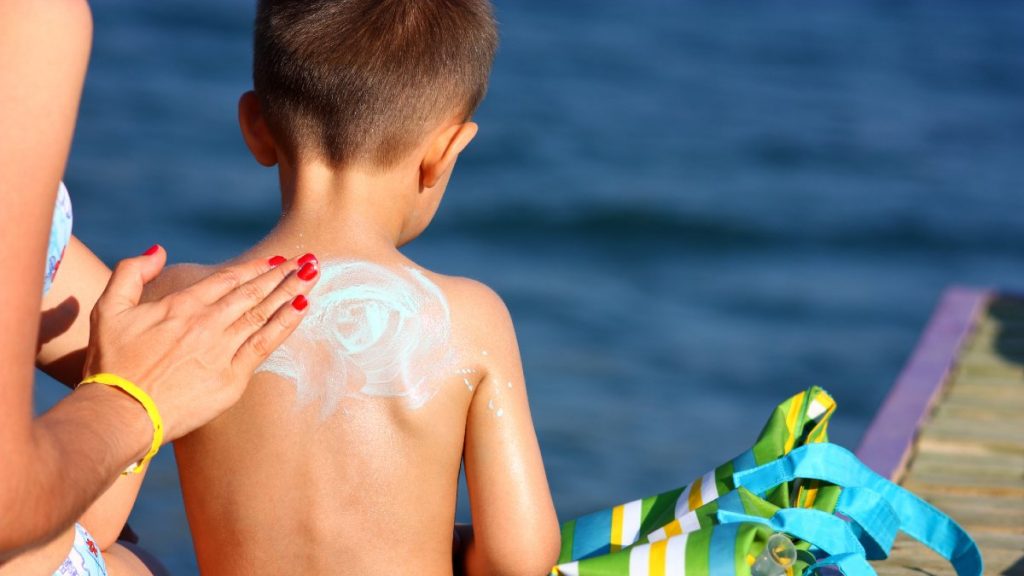 The effects of solar radiation on the skin are not always negative. It is also important to consider all the advantages it presents, such as, for example, it is main source of vitamin d For the living. In addition, solar radiation is favorable for some skin diseasesuch as psoriasis and acne. Also, it generates benefits for the state of mind.
However, if exposure is carried out inappropriately and without following a series of precautions or medical advice, the positive effects may be outweighed by the associated risks,
Why is it important to protect yourself from the sun?
The reasons why one should protect oneself from solar radiation are what harm can it do to the skin, Poor or non-existent sun protection can lead to sunburn, spots, photoaging, and even the development of the dreaded skin cancer.
Skin cancer has increased by 40% in Spain According to Pedro Jaen, president of the Spanish Academy of Dermatology and Venereology (AEDV), over the past four years. In 2040, melanoma will become the second tumor with the highest global fire rate and first among men, overtaking colon and lung cancer. Knowing the current incidence of skin cancer is important for paying attention to sun protection.
Risks associated with insufficient sun exposure
Skin damage is caused by various types of solar radiation. Type A ultraviolet rays They are not filtered by the ozone layer, so they easily penetrate the skin. these are the reasons photoaging, dark spots and skin cancer, For its part, the ozone layer filters 90% of type B ultraviolet rays. These irritations cause erythema, rosacea and some cases of skin cancer.
Finally, Type A is infrared radiation that penetrates the deepest layers of the skin and causes loss of hydration, free radicals, and damage to collagen fibers. These results translate into premature aging of the skin.
7 tips to protect yourself from the sun the right way
To obtain the right protection and avoid problems caused by solar radiation, it is advisable to follow a series of basic medical advice:
use sun protection year-round

Only 2.5% of the Spanish population apply sun protection correctlyAccording to the IV CinfaSalud study "Perceptions and health habits of the Spanish population regarding photoprotection" carried out in 2016 and evaluated by AEDV. Furthermore, as indicated by ISDIN in its third edition of the ISDIN Study on photoprotection habits in Spain, 20% of the population use photoprotection only in summer.

Solar radiation is harmful to the skin at any time of the year. For this reason, it is important to always use sun protection, even when it is a cloudy day. Additionally, a generous amount should be applied to all bare skin, especially sensitive areas such as the nose, ears, neck, hands, feet, lips and face. Also, it is important to apply protection at least every two hours.

Adapt sunscreen to phototype

you should always use a Appropriate Sun Protection Factor (SPF) for skin phototype., To know which product is the most suitable, you need to know all the existing phototypes. Light skin types or fair skin (Types I and II) should always wear SPF 50 or higher. For their part, darker phototypes (Types III, IV, V and VI) can reduce the protection intensity and opt for SFP 30, never less.

moisturize the skin

A healthy and hydrated skin It is more resistant to the risks of solar radiation. Therefore, it is essential to keep the skin hydrated throughout the year with moisturizing products at a skin level adapted to the characteristics and needs of the individual. However, drinking water, eating healthy, and avoiding harsh products like perfume and alcohol that can cause scarring are other healthy skin habits.

use protective equipment

No sunscreen completely blocks solar radiation, which is why it's important use deterrent accessoriessuch as long-sleeved shirts, long pants, hats or caps, and sunglasses. Staying in the shade with an umbrella or umbrella is also a great way to avoid radiation.

caring for the most vulnerable

babies are very sensitive to sunlight, since their skin does not mature and they have less ability to protect themselves from radiation. Therefore, it is convenient to acquire sun protection habits, especially with the most pronounced phototypes. In this sense, Children's sunscreen with SFP 50+ They are essential for your day to day, they also protect the skin from the sun without altering the skin barrier.

limit hours of exposure

Another basic trick is avoid sun exposure during the central hours of the dayEspecially in this time slot between 12 pm to 4 pm, the sun rays are very strong and hence they are most harmful for the skin.

Focus on Dermatology Coverage

in general, All health insurance covers the specialty of dermatology., This coverage is very attractive, as it allows access to diagnostic tests, detection and prevention programs, treatment of skin problems caused by the sun or other origins, and surgical interventions.
With a health policy with dermatology coverage, you can avoid the long wait and access the service without paying an extra amount. With Restaurateur Health Insurance Comparator, we help you analyze and decide which policy best suits your needs.
find the best health insurance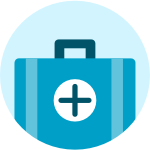 Compare Health Insurance
Compare Health Insurance