With his eyes fixed on his binoculars, ranger Shane Turner scans the horizon in Kananaskis, atop Mount Yates, about 100 kilometers from Calgary.
Every morning, this fire lookout's routine is to check the weather conditions in the area and send a report to the local forestry department. The goal is to prevent forest fires by observing the humidity level, wind speed and temperature.
By measuring local conditions we can assess the day's risk level.explains Shane Turner.
Alberta has about a hundred observation posts. Each station has a spotter who tries to identify new wildfires before they become a major threat.
According to Shane Turner, a fire observatory is typically set up in the most advantageous location to observe the surroundings. The goal is to achieve visibility of 40 kilometers in each direction.
This is my tenth season (as an observer)says Mr. Turner. I spent two seasons at High Level, three seasons at Whitecourt and this is my fifth season there.
Experienced spotters like Shane Turner rely primarily on their eyesight to spot fires and only use binoculars if there is smoke. The eyes perceive smoke from 40 kilometers away… The human eye is quite surprising! he marvels.
A job with diverse requirements
Shane Turner's current assignment lasts five months. Once a month or every three weeks, he receives a special supply of basic necessities, including food, drinking water, and occasionally gifts.
Other challenges arise, such as food and water rationing. There is no place for long hot showers. ShaneTurner usually sticks to sponge baths. When it rains, rainwater from the roof collects here and then into my tank. I have to use it sparingly if it's not raining.
A lookout must be able to live in an isolated environment, with minimal amenities, for up to six months a year. specifies the wildfire information officer for the Calgary Forest Region, Anastasia Drummond. Given its function, it should also be comfortable in tight spaces for a long period of time.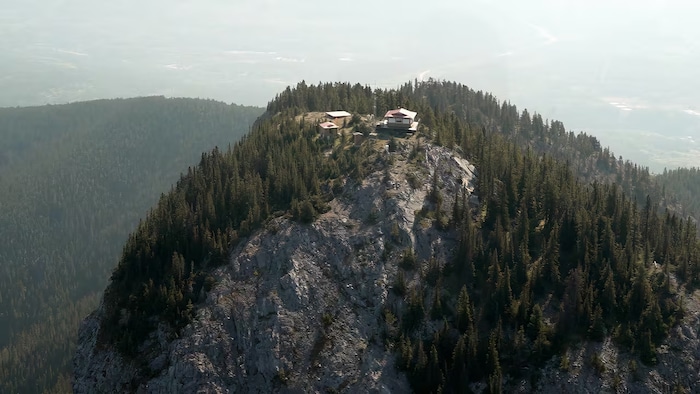 Alberta has about 100 observation posts, like this one in Mount Yates, Alberta. Each position is filled by an observer who tries to identify new wildfires.
Observers, however, have a love of nature in common, says Shane Turner. It is incredibly therapeutic to be in tune with nature and watch the seasons change. he rejoices.
The need for passion and training.
An observer's job is harder than it seems, says Shane Turner. You can't take your eyes off the landscape for long, especially when there is a risk of forest fire.
Living in the forest requires a lot of effort, on the one hand to keep things as good as possible and, on the other hand, because of the long working hours.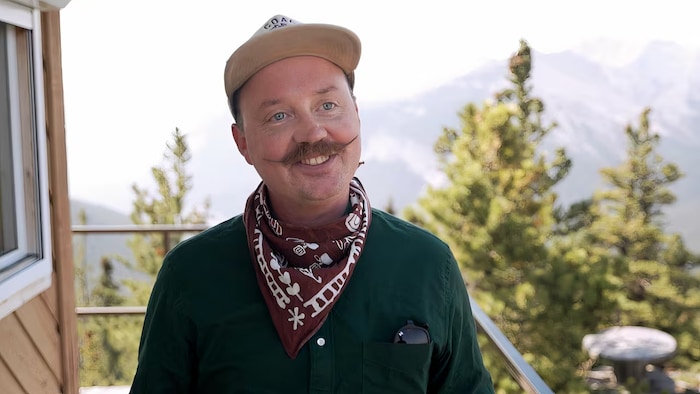 Shane Turner, a spotter stationed in Kananaskis, says his main job is to spot small fires before they become a bigger threat.
Shane Turner adds that the job interview for a lookout position at a forest observation tower focuses primarily on a psychological assessment. Candidates can expect to answer questions such as: Can you look at (the landscape) for 13 hours without getting bored?
Distractions are a fire spotter's worst enemy, says Shane Turner. The work is about being in tune with the earth, monitoring the weather and being aware of what is happening, so that when something happens you already feel it coming. he says. The more you think about the outside world, the less focused you will be on your work.
The working days of the Kananaskis observer depend largely on weather conditions. He performs a complete sweep of the terrain every 15 minutes throughout the day. On moderate days with some precipitation, the workday begins at 7:15 a.m. and may end at 7 p.m.
Anastasia Drummond, wildfire information manager, says each spotter receives professional training and has access to online courses before starting work.
They must be familiar with, among other things, occupational health and safety and have first aid training. They must also acquire a radio operator's license to be able to communicate with their colleagues in the field.