Maybe it hurts most purists, but Toyota has created an SUV version of the Century a historic, traditional car that embodies the maximum luxury and comfort that a Japanese car can offer, but not with the extravagance of other manufacturers, but rather a luxury that is deeply rooted in Japanese culture and their philosophy of life.
The century is so named because, in the year of its launch in 1967, it marked the 100th anniversary since the birth of Sakichi Toyoda (1967), the founder of Toyota Industries, at a time when Toyota was focused on textiles and sewing machines. Let's remember that Toyota Motor Company was a later creation of Sakichi's son Kiichiro.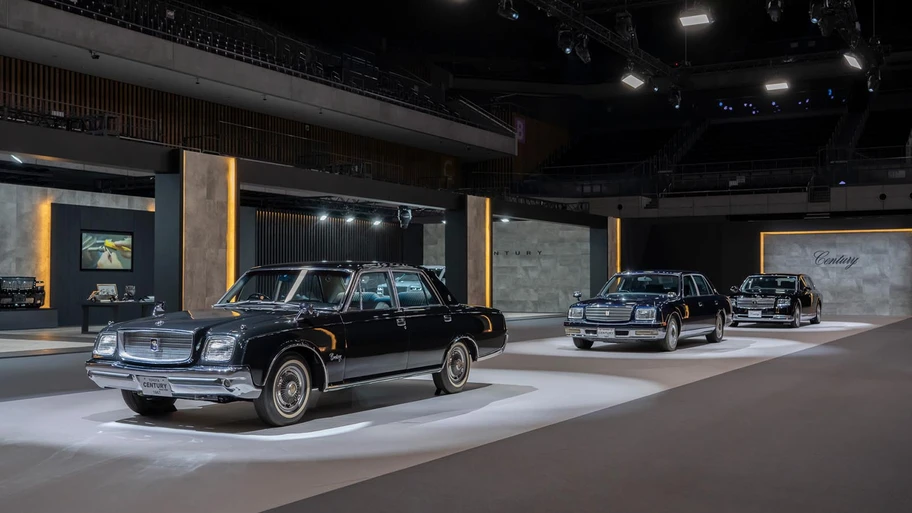 And the Century, with its timeless design and only three generations, is a Japanese icon associated with emperors or ministers, people with a lot of money but a certain level of discretion and practicality. Wool carpets, lots of amenities and excellent workmanship, but without being pretentious. Today times are different and Toyota wants its "Emperor of Luxury" to integrate a little more into the trends of modern society. That's why there is now also a Century, albeit in SUV format.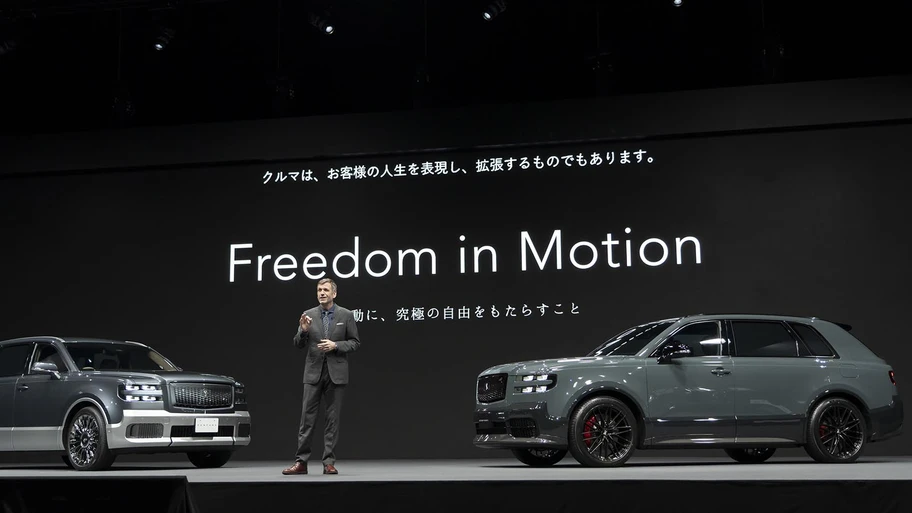 During the presentation, Simon Humphries, Toyota's chief designer and board member, gave an incredible speech that very well illustrates the philosophy behind this Century SUV, but I'll post the most important part:
"The key to maximum attention to detail in automotive production is to show maximum attention to detail… with the understanding of the customer in mind. And this customer is changing. New generations are leading new industries, with new ways of thinking and new ways of working. Akio Toyoda was very clear, he knew that the century had to change, but he also believed that it had the potential to do so in a timeless way without sacrificing what it represented. He inspired us to accept these times of change and take a more challenging path.
And you know, Akio Toyoda made the mistake when he was CEO of Toyota of demanding a GR Century as his official car…
Toyota Century SUV: dimensions and design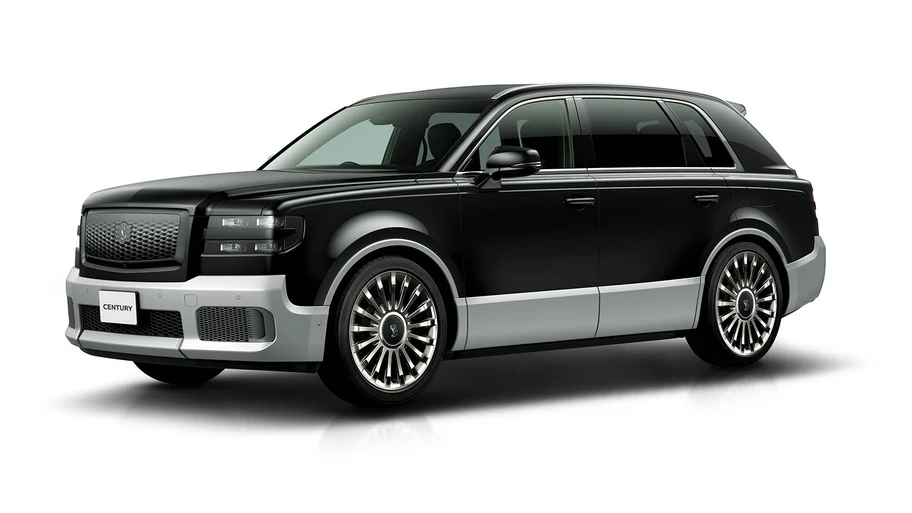 Between the axes: 2,950mm
Tribe: 340 liters

Illuminated, electronic and separated from the cabin by a screen.
This SUV variant is wider, taller and shorter than a normal Century and almost resembles an old car without a trunk. In fact, it can only accommodate four passengers and no more as the rear seats are individual and premium. So it's not a three-row family SUV.
Its design has the proportions of a Rolls-Royce Cullinan, but if you look at all the details you can see that it is a Century converted into an SUV, with many elements reinterpreted for a larger format.
Majestic but solemn, the Century still features modern touches, such as the quad headlights with bi-level LED technology and the 20- or 22-inch wheels. But the rest remains true to tradition, including the carefully carved "Phoenix" logo, the hand-polished paint between layers, the lattice treatment inspired by Kumiko art but with a three-dimensional effect or the traditional "Kichomen" fold. Hand made and this runs along the model's waist until it falls curved onto the hindquarters.
Toyota Century SUV: interior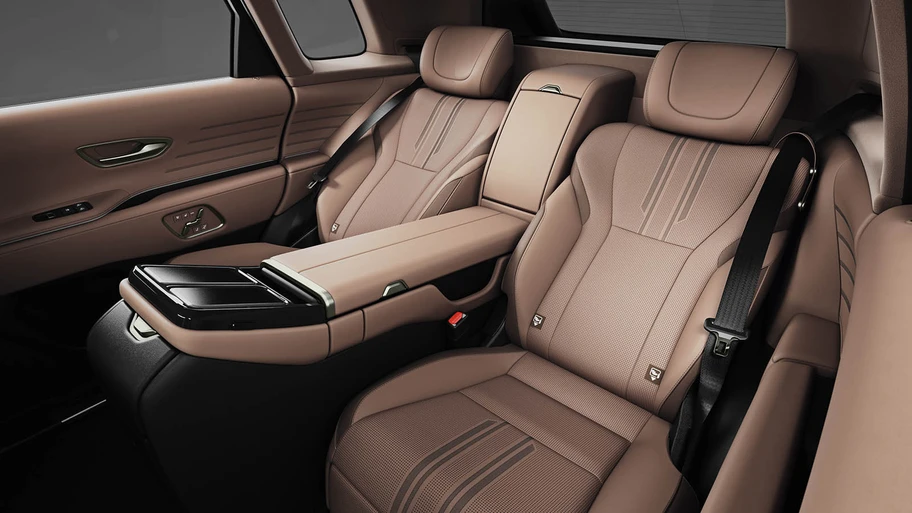 This car is not a Lexus, but it looks like it. It only seats four people and is exquisitely crafted. Perhaps not with the Art Deco design of a Rolls-Royce or with the English luxury of a Bentley, but with an attempt to bridge something sober, modern and a look of the highest quality, including leather with Japanese "Suga" Sewing technology and dark laser-processed wood with aluminum inserts.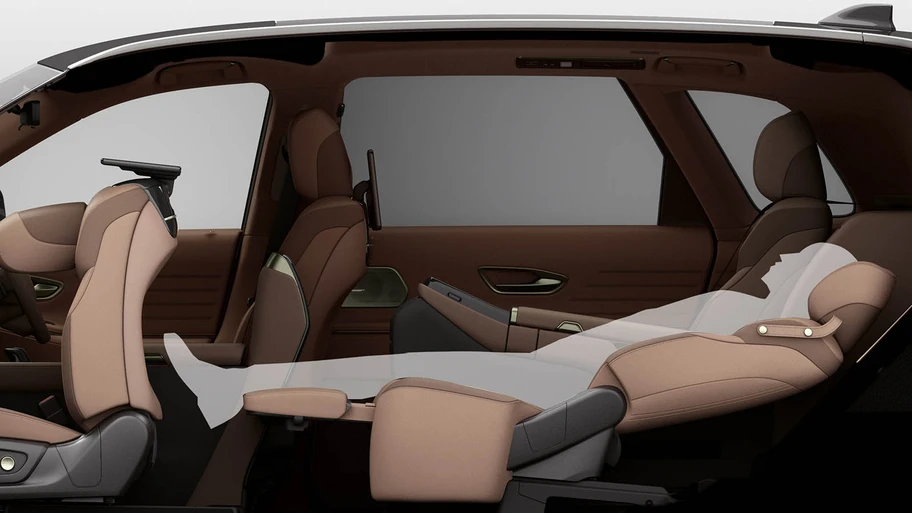 The back seats look like they came from a private jet. The curtains have been replaced with electrochromic windows, meaning they can be blacked out to give you the privacy you deserve. The same technology is used in the panoramic roof. There are multiple spaces to store or charge phones (including plugs of all kinds), a cooler compartment to store your favorite bottle, folding tables so you can work in peace, ambient lighting in 64 colors (with directional reading lights) and fully seated seats. electric, air-conditioned and with massage. Sitting on the left side lets you stretch out to a 77° angle for the best sleep of all, while the seat behind the driver has an extender to support your legs.
When it comes to multimedia, there are two 11.6-inch Full HD rear screens with support for Blu-ray, HDMI and whatever you want, as well as an 18-speaker, 8-channel audio system plus subwoofer Speakers made from the exclusive Zylon material. At least publicly we know that Yamaha works with this material, so it could be the supplier of this system. Two wireless charging cradle transform your phone into a touch display to operate car functions if desired.
And finally, just like Rolls-Royce has an umbrella on the door, Toyota has a shoehorn, as well as surfaces treated with an antibacterial agent and air conditioning with Nanoe X.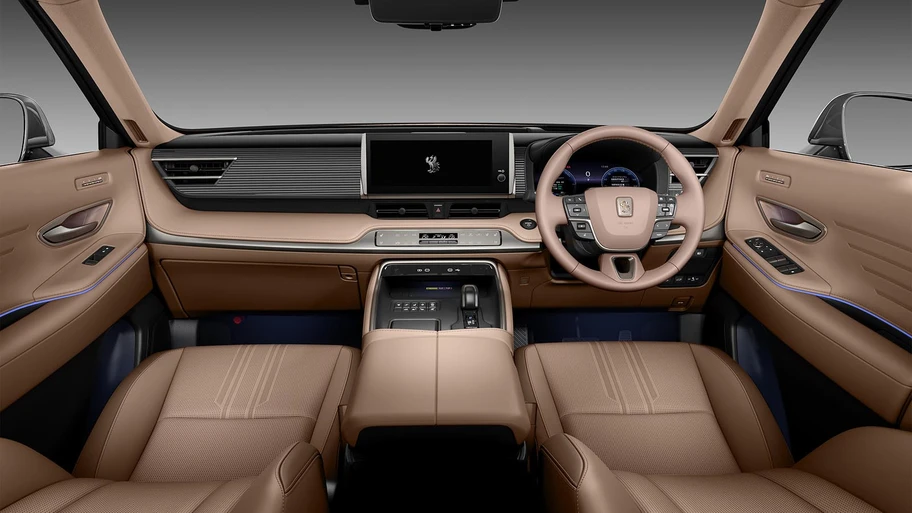 Why don't we talk about what lies ahead? Because the main thing is in the back, but in the front we have a 12.3-inch digital display and a customizable color head-up display, as well as a rear-view mirror with a camera function. Security? Everything is orchestrated by the Toyota Safety Shield assistance package with around 12 ADAS.
Toyota Century SUV: chassis and drivetrain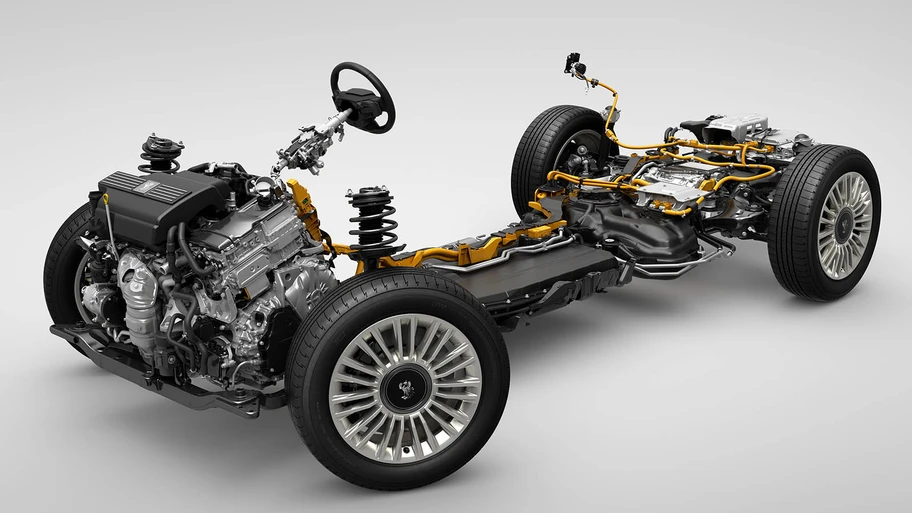 Some may notice, but Toyota doesn't build the Century as a race car, but as a spacious, safe and modern car. For the same reason, they turned to the TNGA-K platform, as used in the Lexus RX and Toyota Highlander. It features a rigid structure that has also been reinforced with a rear trunk firewall that separates the cabin from the cargo area. This contributes to rigidity but above all to soundproofing as it contains a window.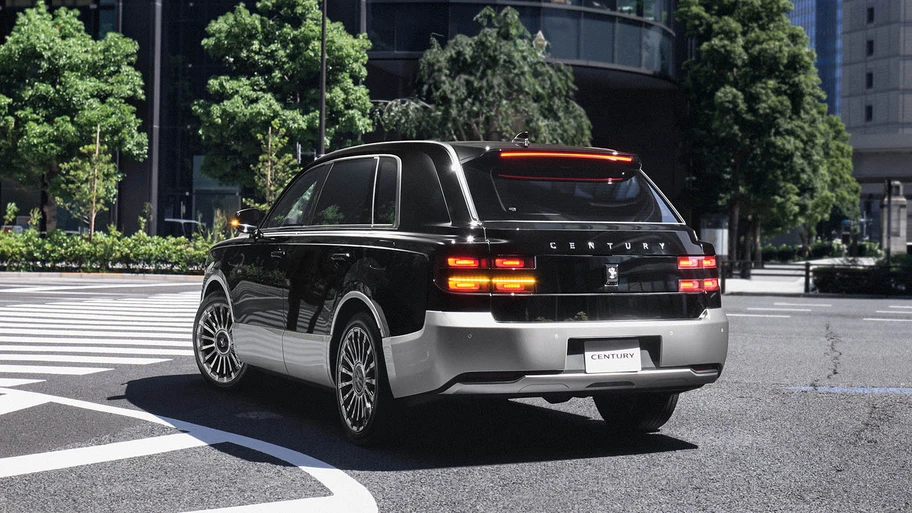 The Century SUV is a plug-in hybrid and is powered by a 3.5 V6 with two electric motors that produces 412 hp and consumes between around 10 and 16 km/l. In 100% electric mode, it can travel 69 kilometers. The rear electric motor enables the E-Four 4WD drive system. Other tricks include electronic rear wheel steering and an independent suspension with selective damping and stabilization. Most notably, Toyota has five driving modes, including "Rear Comfort," where all systems prioritize the suppression of vibrations at the rear axle, including intelligent use of torque to prevent "pulling" and "pitching" during acceleration and braking .
In addition to active noise cancellation or aerodynamics of the lower part of the chassis, it has a predictive system that helps optimize when is the best time to transition from hybrid mode to electric mode.
Toyota Century SUV: commercialization
Prices start at $170,000 and I say "start" because Toyota has several options and in the future will also offer the possibility of customizing this car according to your wishes, something that has never happened in the history of the century. You can even order a sport package or van-style sliding doors, among other options.