An ultimatum late Thursday on the social network Twitter brought a new crisis. Billionaire Elon Musk demands non-stop working days from workers, Causing a wave of resignations. Some employees commented that there were almost no engineers left in relevant sections of the company.
The local press cites sources within the company itself to confirm that the employees have chosen to resign from the company. Directors close to Elon Musk are trying to persuade key personnel not to leave Twitter. But before the fear after resignations, They decided to close the offices for a few days,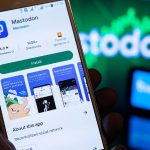 Elon Musk feared retaliation and therefore chose to block access to Twitter Reliance, US media talk about hundreds of employees who chose to leave the social network, including engineers in charge of sensitive areas. The ultimatum created further difficulties for the company.
The release gives workers two options: assume longer working hours; either Leave the company with payment of three months salary, Musk emails employees about Twitter 2.0. In the message, Musk spoke of "working long hours at high intensity" and "extraordinary performance".
— Elon Musk (@elonmusk) November 18, 2022
The email included a link for those who chose to stay. The deadline was New York afternoon and the response brought a wave of resignations. Washington Post Note that a former employee has admitted "I know of six critical systems that no longer have engineers", Another worker who followed said that "a lot of people are getting laid off".