Last week, my husband and I decided on impulse to go to sunny Santa Barbara in Southern California.
This is not the way to find a budget hotel, but there are very few people there anyway. We stayed in two different hotels and, ironically, the second hotel-the Hampton Hotel in Goleta-was more expensive than our boutique hotel in Santa Barbara! The Hampton Inn is nothing special, so I want to talk about our first night at the Mar Monte Hotel on E. Cabrillo Blvd in Santa Barbara.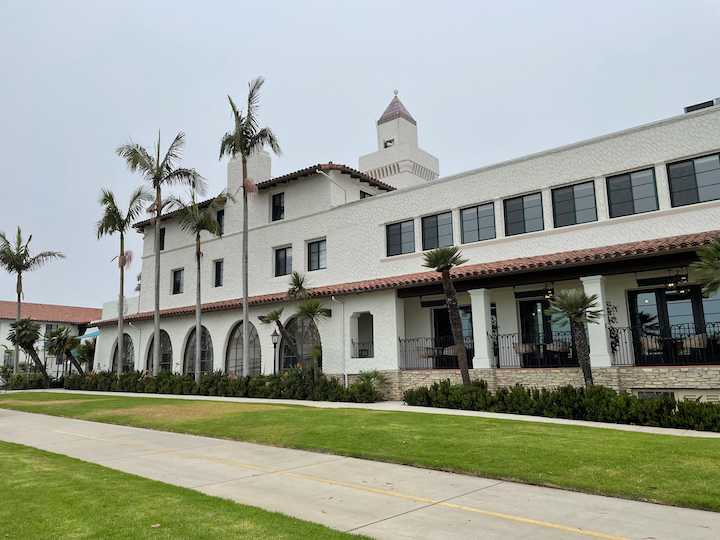 Mar Monte (part of the Hyatt "Unbound Collection") first opened in 1931. Its Spanish colonial architecture has always been a landmark of Santa Barbara.
Hyatt Hotels purchased the hotel in 2011. In 2019, they refurbished the interior rooms, making them more modern and adding air conditioning.
Our room is small but very comfortable. (They also offer larger rooms and suites.) We like to read and write in their indoor/outdoor lobbies-equipped with comfortable chairs, books, fountains and beer from Lido, the hotel's cafe.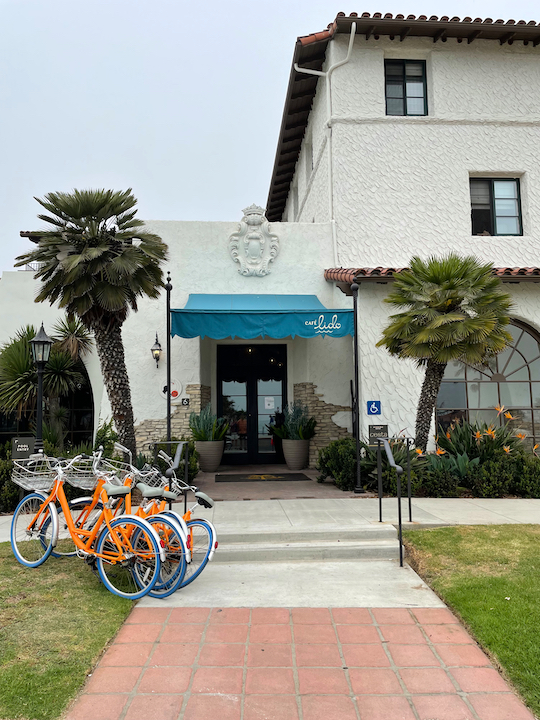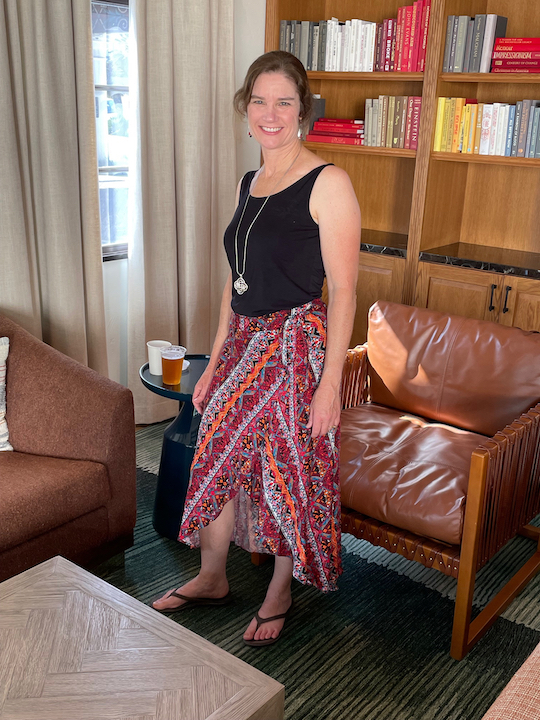 Mar Monte is located just across from the beautiful East Beach, a wide sandy beach with the softest sand. The beach extends 1.6 miles to Stern Pier, and then continues for a quarter of a mile as West Beach.
There is a bicycle lane that extends east to Butterfly Beach and west to UCSB. We took full advantage of the hotel's free bicycles and rode along the beach to State Street, which took three hours. We turned right there and headed to downtown Santa Barbara.
We ate a delicious sandwich at the locally recommended Metroulos on the corner of Yanonali and Santa Barbara Street, and then went to some boutiques along State Street to shop.
Unfortunately, due to the long-term government shutdown, about a quarter of the shops are permanently closed, but the surviving shops are well worth exploring. On the way back, we rode our bikes along the Sten Pier to see the scenery.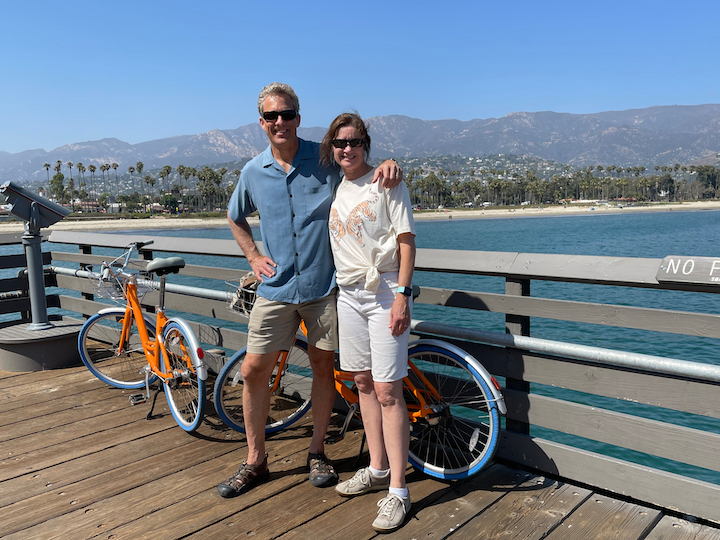 That night, we went for a walk on East Beach. It seemed that something was always going on there, and that night was no exception. We have to watch part of the commemoration biathlon competition.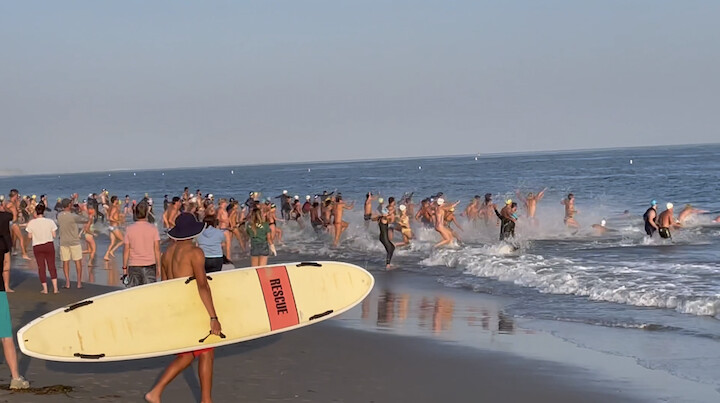 There is one thing you need to know about the beaches along the coast of Santa Barbara-they are full of "tarballs."
For more than 500,000 years, natural oil has been leaking from the offshore areas of the Santa Barbara Strait. The area from which it comes is called the kerosene point seepage field. It washes onto the beach in the form of tar.
Tar is harmless to people, just annoying. If you walk on the beach, your feet will get tar. This is a fact. Paper towels and baby oil can remove tar. Most Santa Barbara residents have baby oil for them to use when they return from the beach. Our hotel also has mini wipes for the same purpose.
On the positive side, the smell of sea air mixed with a bit of tar is different. I remember it was at the university (UCSB), and it brought back good memories.
We ate at the Costa restaurant in Mar Monte. The food is delicious-fresh and locally sourced-and the atmosphere and service are great.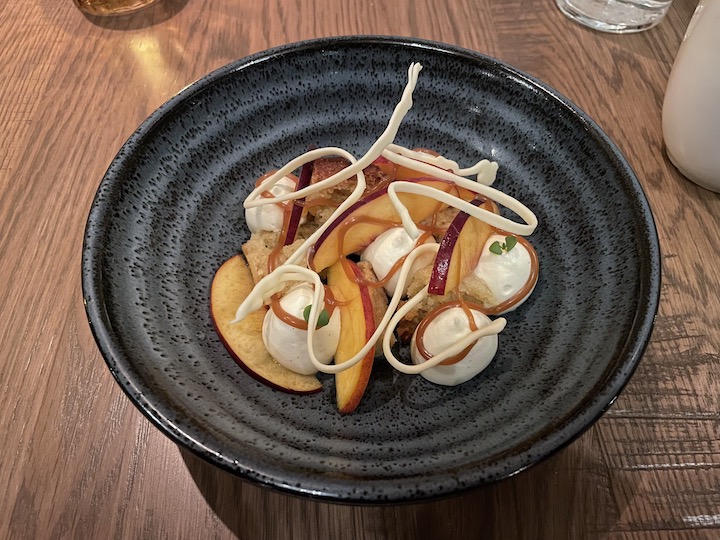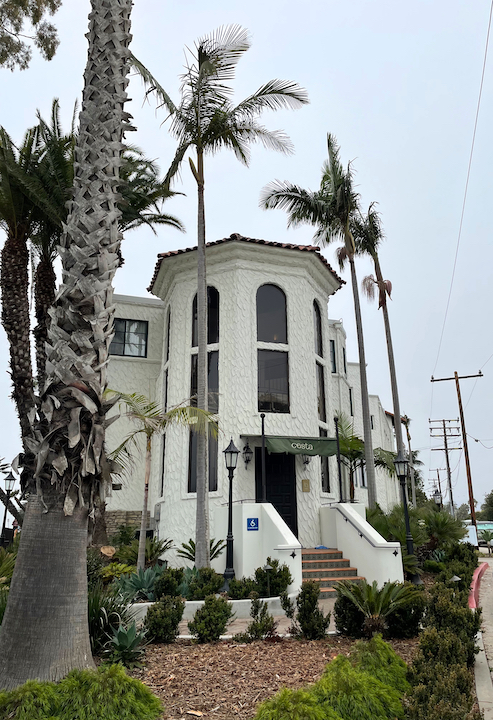 The next day, my husband and I visited the Santa Barbara History Museum at 136 De La Guerra Street. It is located in a beautiful adobe building built in 1965 to house the museum. Two original adobe buildings from 1817 and 1836 are also located in the lower courtyard.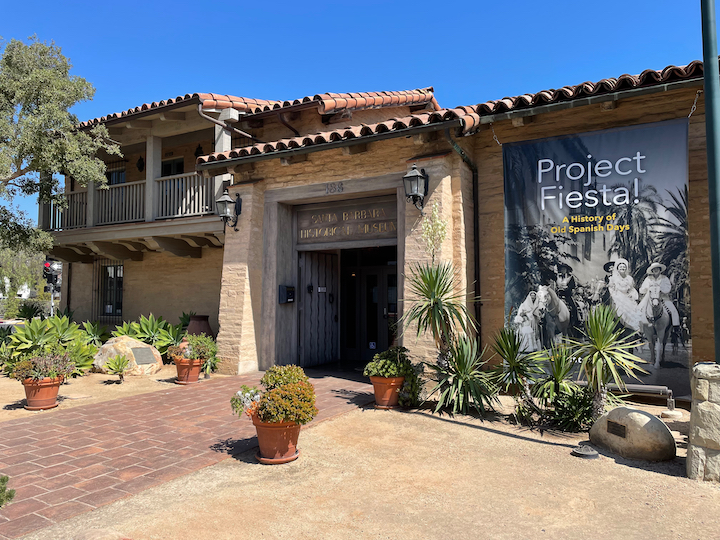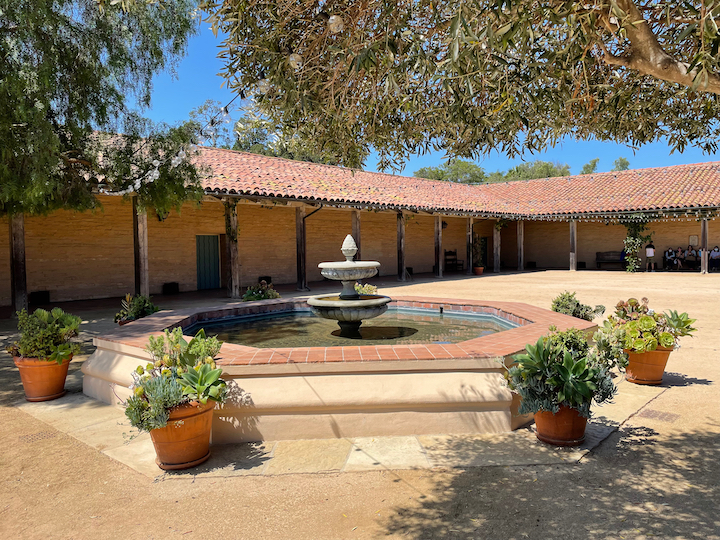 The museum is holding an exhibition called "Carnival Project!" Celebrate the costumes and grand occasions of the annual festival held in Santa Barbara every August. It has been cancelled twice due to Covid-19; hope to return in 2022. The costumes on display in the museum are absolutely beautiful.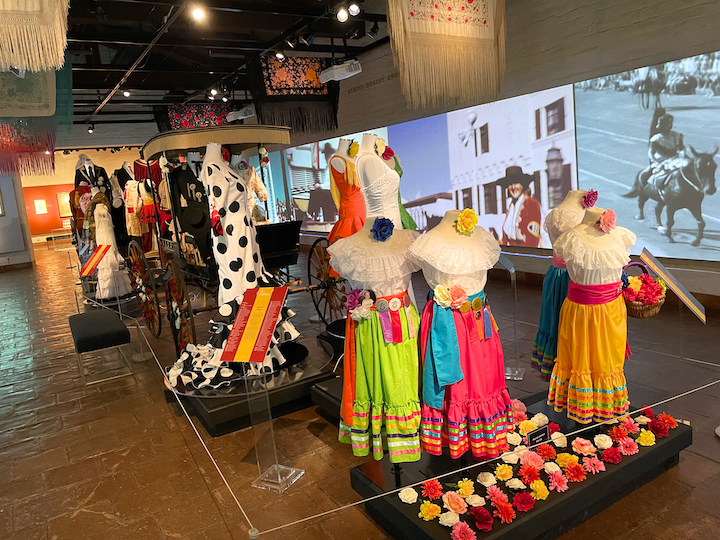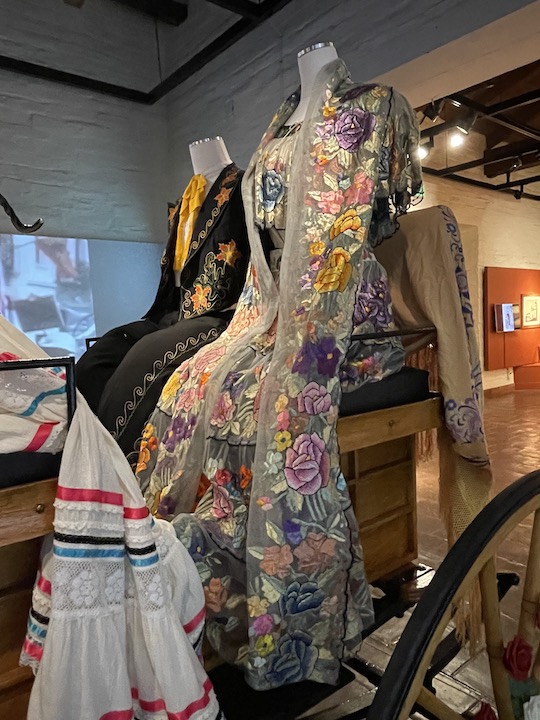 The museum's permanent exhibits show the history of the settlement of Native Americans, Spanish, Chinese and Mexicans in Santa Barbara to this day. They also showed the history of filmmaking in Santa Barbara and will soon open an exhibition about Western cowboy artist Edward Bolling.
Every exhibit is fascinating. I highly recommend visiting this wonderful museum. Admission is free!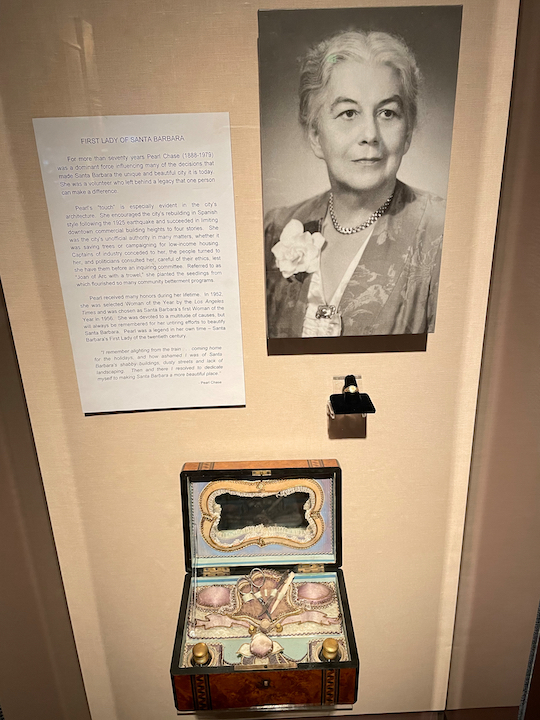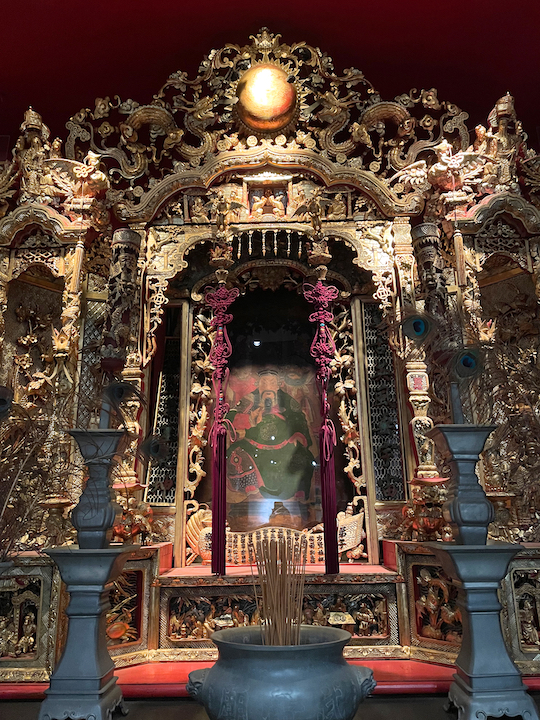 That night, my husband and I had a meal at The Palace Grill at 8 East Kota Street with some good friends. We went all out, and-oh man-it was great!
First of all, as we waited for our table, professional magician Mark Collier entertained us with card skills. Mark has been a magician for thirty years. He is a frequent visitor to the palace, among other things, a speaker, emcee, promoter, and performer. He also appeared in Hollywood Magic Castle.
Mark compares his magic to music-the ABA form that every song must be resolved. If a card disappears, he will definitely bring it back with a surprising ending when the trick is over. His card skills amazed us and made me very happy. Looking at him, I feel like a child on Christmas morning.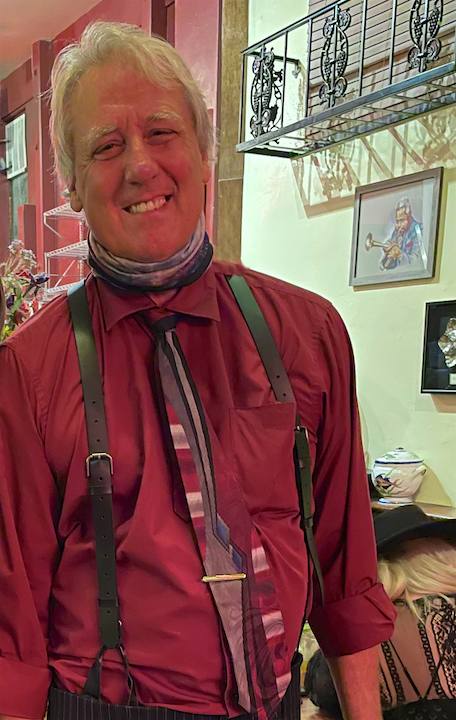 Dinner is equally amazing. Palace Grill has a New Orleans atmosphere and serves Cajun/Creole cuisine. We started with Cajun popcorn—for a slightly seasoned crayfish tail—and then blackened Louisiana redfish and stuffed black filet (for me). We also drank the best margaritas and martinis ever.
Just when we thought it would not get better, it did. The waiters distributed the lyrics of the song "It's a Wonderful Life" and the whole restaurant sang together. At that moment, it was a wonderful life. When we shared a good night with our friends, it was great to remember that time.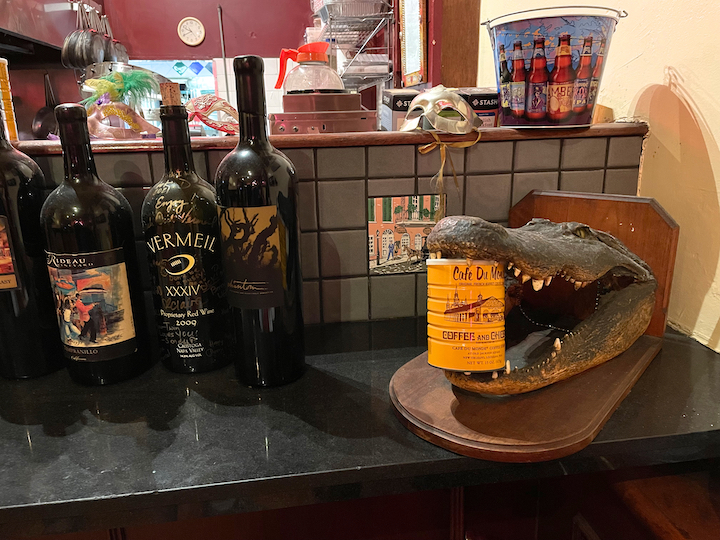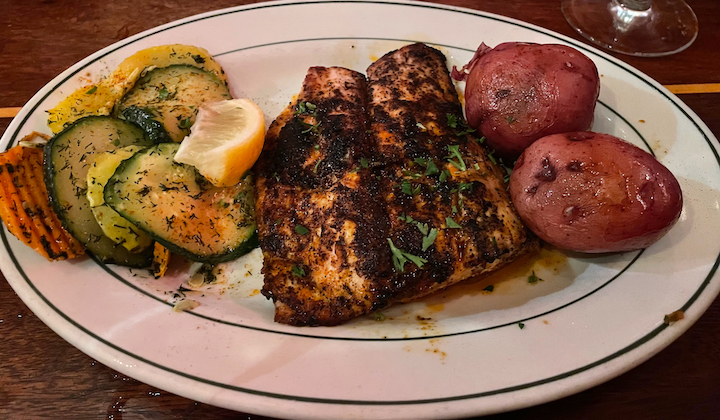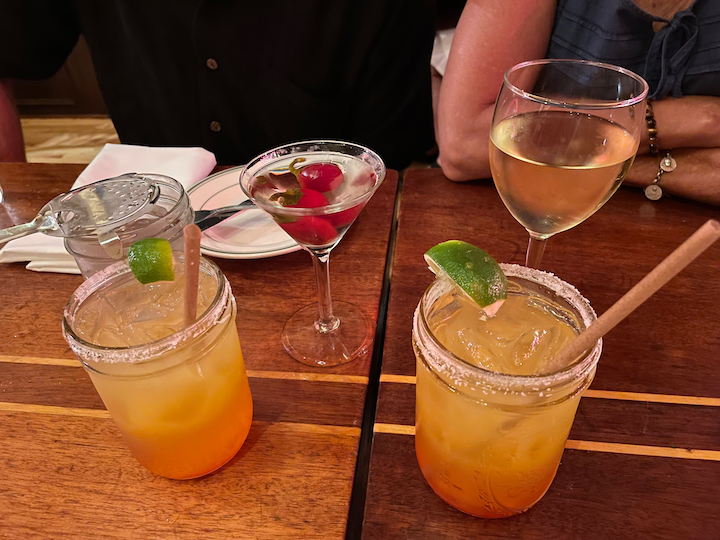 On our last day, we stopped at the local farmers market before driving home. The market is located on Santa Barbara and Kota Street and is open every Saturday from 8 am to 1 pm. This is a fashionable combination of local products, handicrafts and street musicians.
We wandered around and spent time listening to an excellent banjo player with horns on his head and singing in a mysterious language. Then we bought a good cup of coffee at The Dune Coffee Roasters across the street. After that, we drove home, full of happy memories of our two days in Santa Barbara.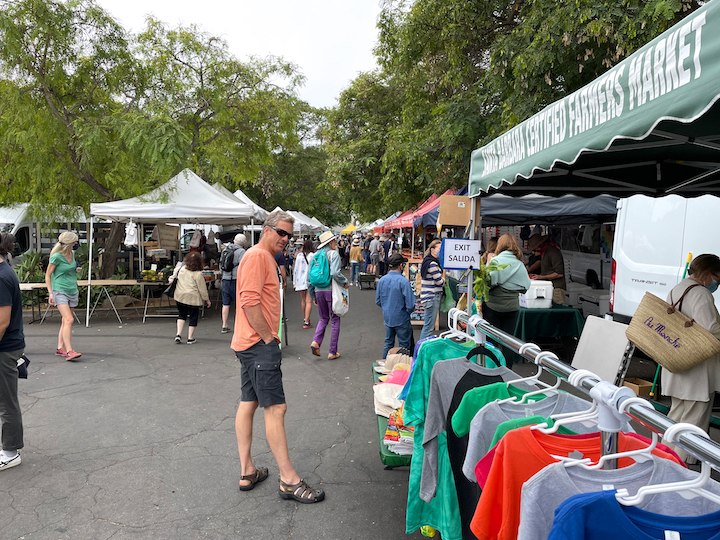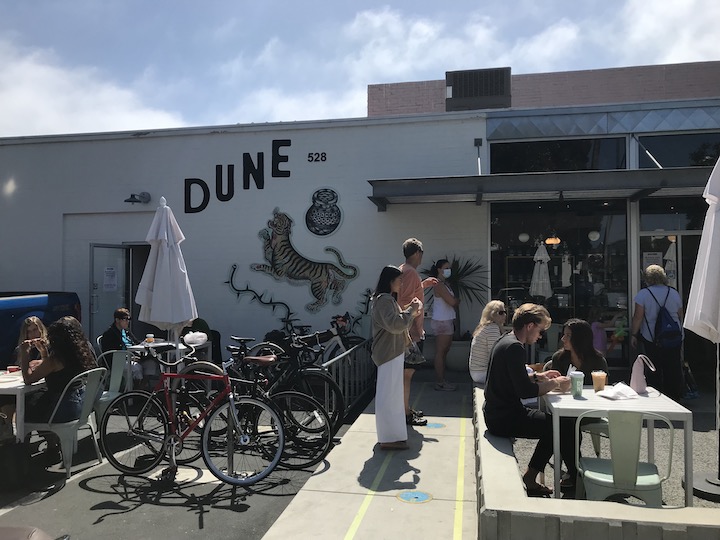 Summer is coming to an end and autumn is coming, but Santa Barbara should still be the top tourist destination. The weather will be mild, the crowds will decrease, and accommodation will be slightly cheaper. Enjoy, if you go to the Palace Grill, tell me the magician Mark sent to you.
.
This News Originally From – The Epoch Times