The National Police Chiefs Council (NPCC) said on Thursday that eleven people have been arrested so far as a result of a hate crime investigation into racial remarks on several black England players following the Euro 2020 final.
Nine men and one woman, aged 18 to 63, were arrested on suspicion of offenses contrary to section 127 of the Communications Act 2003, and a 42-year-old man on suspicion of threatening, displaying defamatory or defamatory written material it was done. The NPCC has said that this has the potential to create racial hatred.
Two people have been granted bail to return at a later date, and another nine persons have been released under investigation for further questioning.
The NPCC said the investigation launched by the UK Football Policing Unit "is continuing at speed".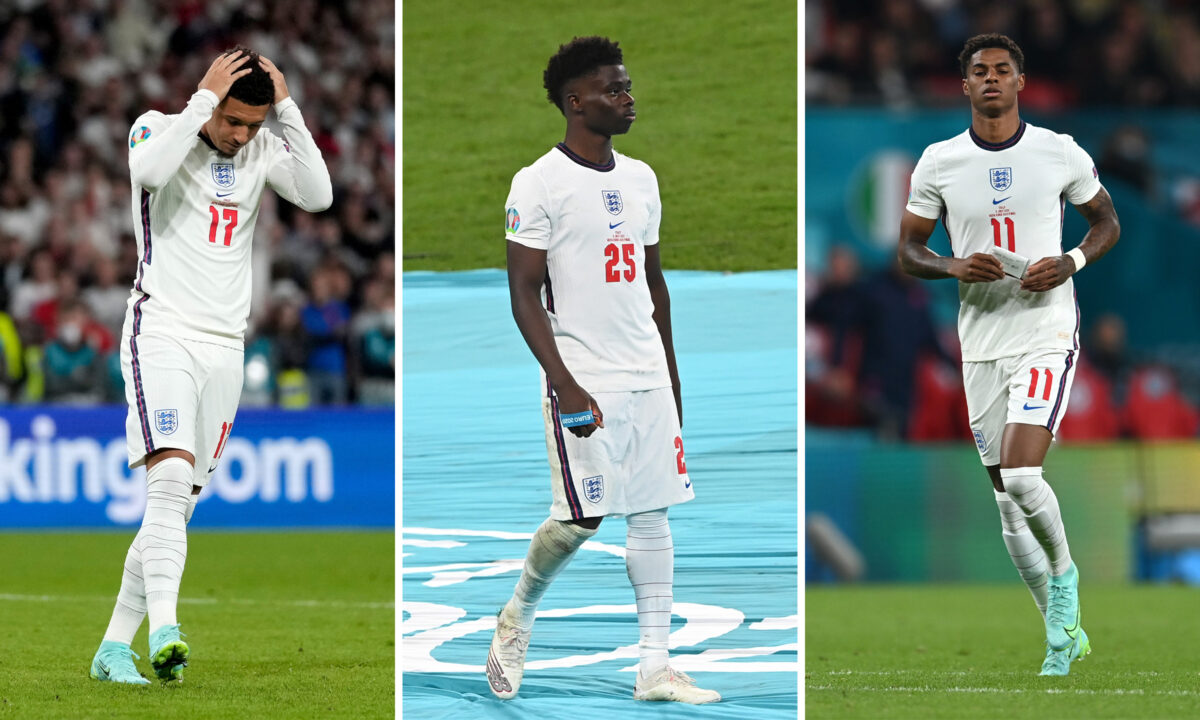 England lost the European Championship to Italy in a penalty shootout on 11 July, with disappointed fans hoping to celebrate the team's first international trophy since the 1966 World Cup.
Three black players, Jadon Sancho, Bukayo Saka and Marcus Rashford were subject to online racial abuse after missing out on their penalties.
A mural of Rashford was also defaced, but police later determined that the act was not of a racial nature.
Police said the investigation received more than 600 reports from individuals, charities, clubs and other organizations across the country and 207 of them were deemed "criminals."
Police contacted social media platforms for information on 207 accounts, most of which were found to be from individuals outside the UK.
A total of 34 accounts were identified as being in the UK and 123 accounts as being outside the UK. The police are still waiting for the details of the remaining 50 accounts.
The NPCC said police were also "actively" looking for derogatory comments.
"There are people out there who believe they can hide behind social media profiles and avoid posting such hateful comments. They need to rethink," NPCC Football Policing Lead, Chief Constable Mark Roberts said in a statement.
"We have investigators constantly looking for derogatory comments regarding the match and those posting them will be arrested if they meet the criminal threshold," he said.
"Our investigation continues at speed and we are grateful to those who have taken the time to report the racist post to us."
Roberts also thanked Facebook, Instagram and Twitter for the quick response.
.
This News Originally From – The Epoch Times