Ukraine has opposed Canada's approval for the export of repaired turbines for Nord Stream 1 coming from Russia.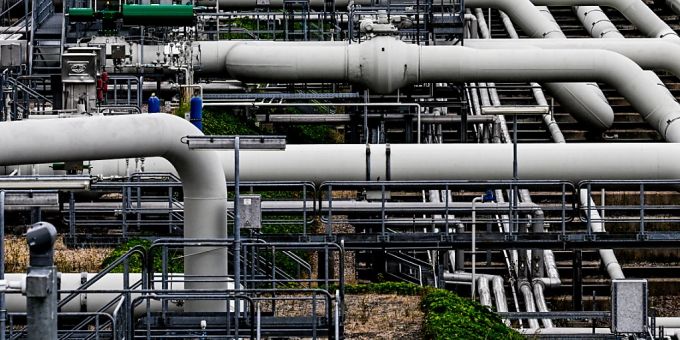 in short needed
Ukraine has sharply criticized Canada for exporting turbines to Russia.
According to President Zelensky, the country has summoned the Canadian ambassador.
In the wake of this unacceptable exception to the sanctions regime against Russia, the Canadian ambassador was summoned, Ukrainian President Volodymyr Zelensky said in the online service Telegram on Monday evening.
Ukraine's president said the process was seen as a sign of weakness in Moscow. There is no doubt that Russia not only wants to cut gas supplies as much as possible. In fact, Russia wants to completely close the gas tap for Europe – and this is at the most painful moment.
Russia had already cut gas supplies in mid-June due to faulty turbines. Canada approved the export of the now-repaired turbine over the weekend. The turbines now have to be delivered quickly to Russia via Germany. Siemens Group announced that it would install the turbine.
A government spokesman said in Berlin that the reason given by the Russian side for the amount of throttle gas would be terminated with the delivery of the turbines. The federal government took note of Ukraine's protests against the delivery of the turbines. However, EU sanctions against Russia will not affect gas transit, the spokesman said.
Maintenance work on the Nord Stream 1 pipeline also started on Monday, so that the gas is no longer flowing anyway. The maintenance work was announced by the Russian side. The federal government expects this to last about ten days. It remains to be seen whether the gas will flow through the pipeline again later.
More on the topic:
Ambassador Pipeline Protest Siemens