For the deputy of the National Assembly (AN), Luis Eduardo Martínez, the sanctions imposed by Washington against Venezuela and other countries are useless and unfair, in this sense, he calls to understand that their lifting "an urgent need".
The presidential candidate for Democratic Action evaluates positively a possible relaxation of the sanctions weighing on the Venezuelan oil industry.
"The application of sanctions against Venezuela is unfair, because it will certainly affect ordinary Venezuelans, but it is not only unfair, it is completely pointless. The Americans themselves point out that not only Venezuela, but countries also imposes sanctions, it has no effect on changes in Government.
Martínez mentioned a new study that supports that, during 100 years of this foreign policy of the United States, "in only one country, which is South Africa, there have been effects." "Neither in Iraq nor in Iran, North Korea, more In Cuba, Nicaragua and Venezuela there are changes in government," he said in an interview with the Primera Página program broadcast by Globovisión.
"Our fervent call to the political class of North America is to understand that in the case of Venezuela the removal of sanctions is an urgent need, because there are thousands and millions of dollars withheld and can be" g can be used to relieve a good part of the crisis we are facing".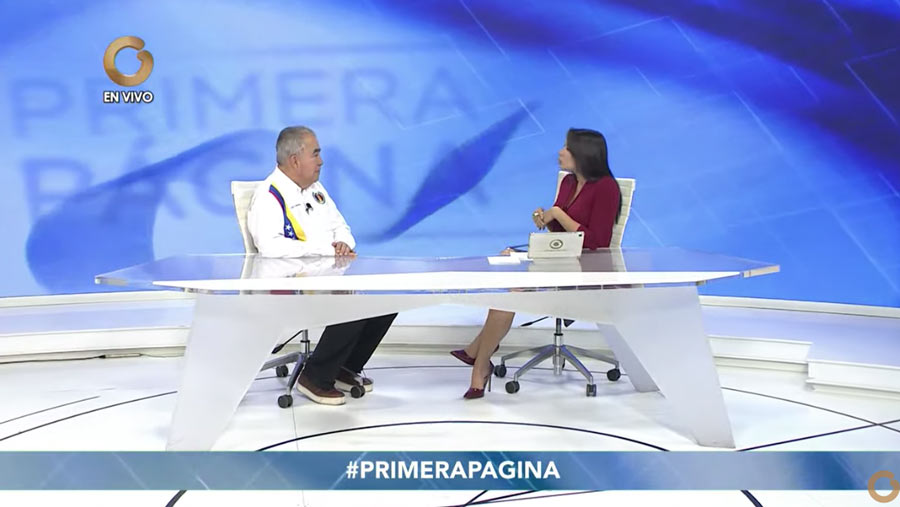 "The country we want will not be built if we do not join everyone"
Regarding whether he considers it necessary to have more dialogue with Venezuela, or to continue the negotiation table that began in August 2021 with Mexico, he stated that "this is the only way."
"In Venezuela there is no other way than dialogue, reconciliation and building another alternative to peace," added the vice president of the Dialogue, Peace and Reconciliation Commission.
In this sense, he pointed out that unfortunately, more than harmony, he denied hatred and malice. "If there is something that I want to invite not only the militants of the Democratic Action, the opposition and all Venezuelans, it is that we make a great effort, so that we can leave behind many small things, many personal aspirations, and understand. that the big and important "This is the country. Dialogue is necessary and fundamental (…) the country we want cannot be built if we do not all participate," he insisted.
On the other hand, the deputy spoke about the internal divisions of the party and the proposals for internal elections that make it possible to present a candidate for the 2024 elections, in part of the white awning.
"I would say that this is a typical AD exercise in internal democracy. This is a party that was born promoting the vote, defending the vote and participation, we should not worry about what is a healthy debate, which will end without doubt in choosing a candidate to represent the party and who will be the best option in the 2024 process".
He also expressed his conviction that "in a few days or weeks" the party will be able to "show" who will be the standard bearer of the social democratic organization "that will come out to win hearts and votes, that is in Venezuela. will guarantee that construction takes place." from another country".
"I have absolute conviction that in Democratic action the laws, which are very clear, will be respected, but also the law and the Constitution; We also need to make an example of what we mean. If we were born defending democracy, promoting and forging democracy, the least we can do and we will guarantee that this healthy exercise will happen," he repeated when approached with the real possibility of internal elections taking place, which considering the refusal of leaders like Bernabé Gutiérrez.