Electromobility is gaining momentum internationally. Year after year, fully electric vehicles are allowed on the roads, in addition to climate change, one reason being the ban on internal combustion engines from 2030. But especially when it comes to long distance, many potential buyers are vulnerable to uncertainty. Can I travel from Munich to the Baltic Sea coast with my own vehicle without any problems?
Tour operators who bring their customers from A to B by bus also ask themselves this question. So North American coach vendor ABC Companies started an ambitious project some time ago and has now successfully completed it. It was about a journey from Newark in California to Seattle in Washington and back. A 1,330 kilometer (one-way) route along the west coast of the United States.
The question was whether there were enough charging points and intermediate stops on the route to fully electrically bridge the outbound and return journeys. The Van Hool coach can carry 56 passengers and is available in an electric version from December 2020. ABC Companies has been delivering the model to interested customers since early 2021.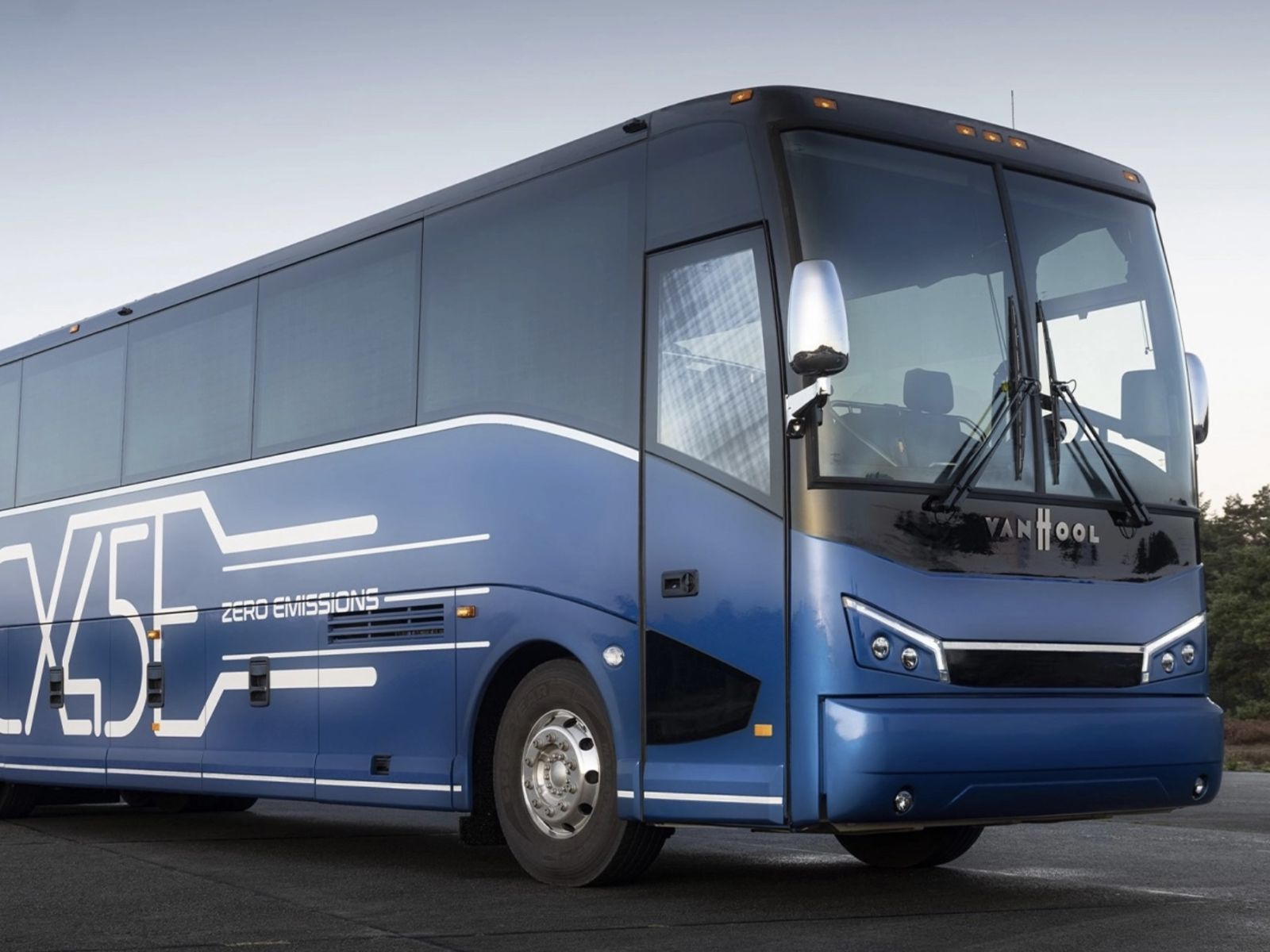 It should therefore come as no surprise that ABC Companies can also claim promotion in the form of advertising. The coach is equipped with lithium-titanium-oxide cells and has a capacity of 676 kWh. One charge could cover a distance of 450 to 480 km, which was more than enough for the entire journey, as the experiment turned out.
At the same time, loading times turned out to be less of a problem. The vehicle was recharged to 100 percent after about 2.5 to 3 hours, one reason being that the battery never discharged more than 65 percent. So when the bus regained its strength, the passengers were able to eat with their legs stretched out.
ABC Companies CEO, Roman Cornell, sees a lot of potential in technology. As drivers get used to the vehicles, greater range should be possible. Intelligent braking and starting maneuvers allow you to remove more kilometers from the battery and thereby reduce brakes. Overall, the experiment shows that today's battery technology already has a lot to offer.