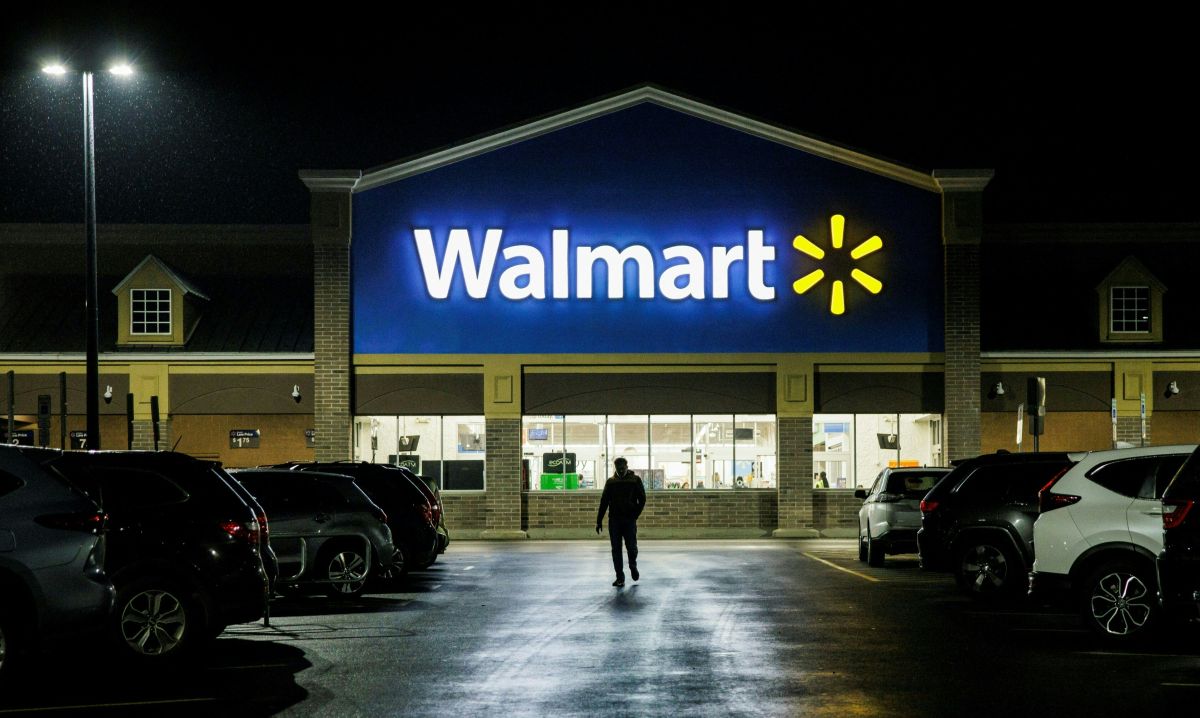 Photo: Samuel Corum/AFP/Getty Images
Walmart expressed shock after a former employee in Evansville, Indiana, opened fire Thursday night at the store where he once worked.
"The entire Walmart family is shocked by the senseless violence at our Evansville store, and we stand with our colleagues at this time," the company told Fox Business in a statement. "As we learn more, we will do everything we can to support our colleagues in dealing with this tragedy."
During the firing that lasted for about 15 minutes on Thursday… Former employee Ronald Roy Mosley II, 25, dies after being shot by police, One employee was injured, Evansville police said.
The retail giant took the opportunity to thank all of the local first responders who helped respond to the incident, and indicated that they would continue to work with authorities while the investigation was conducted.
Officials did not immediately provide the victim's name, age or injuries.The Evansville Courier & Press said Officer Taylor Merris said the woman managed to speak when she was removed from the scene.
Merris noted that based on body camera footage, Mosley attempted to leave the store, but officers confronted him at the door of the store before he could re-enter.
It is not yet known how many people Mosley shotBut it was not ruled out that there are additional victims who fled the scene.
According to The Evansville Courier & Press, citing court records, it was learned that Mosley was charged with four misdemeanor counts in May, with the case ultimately being forwarded to Vanderburgh County Mental Health Court.
Thursday's events come two months after a Walmart manager opened fire in a break room in Chesapeake, Virginia, killing six people and wounding six others. The subject later committed suicide before officers arrived.
With information from Fox Business
You may also like:
• One student killed and three injured in a shooting outside Benito Juarez High School in Chicago
• They identify a 19-year-old dead after the mass shooting at Mall of America in Minnesota
• More than 6,000 children killed or injured by gunshots in the United States in 2022