White House Press Secretary Jen Psaki said the United States does not want a conflict with China, after the UN chief raised concerns about a possible new Cold War between the two major powers.
Saki was responding to UN Secretary-General Antonio Guterres, who recently called on the two countries to mend their "absolutely dysfunctional" ties and avoid the Cold War "at all costs", which he said was the world's best. May damage other parts.
Guterres believes the two countries should cooperate on climate and vaccination, and engage in "serious dialogue" on trade and technology, even as tensions over human rights and sovereignty in the South China Sea remain.
"Unfortunately, today we only have a confrontation," he told the Associated Press on September 18, ahead of the annual United Nations Assembly of world leaders. Such a confrontation could divide the world, he said, with the United States and China creating "two sets of rules, two internets, two strategies and artificial intelligence".
Saki said on Monday that the Cold War with China is "not the aim or policy of the United States."
"The president's view, and the view of this administration, is that our relationship with China is not one of conflict, but of competition. And so we will not agree with the characterization of the relationship," she told reporters at a regular press conference.
"While we may take issue with some of the means we are joining the world, we also have areas that we want to continue to work on together," he said, adding that President Joe Biden was speaking to UN chief in the evening. Will meet together
Psaki said Biden, in his forthcoming speech before the United Nations Assembly on Tuesday, "will make it absolutely clear that he does not want a new Cold War in the future, with any country in the world."
According to a White House statement at the time, he cited Biden's recent phone call with Chinese leader Xi Jinping, where Biden discussed railing "to ensure that competition does not turn into conflict."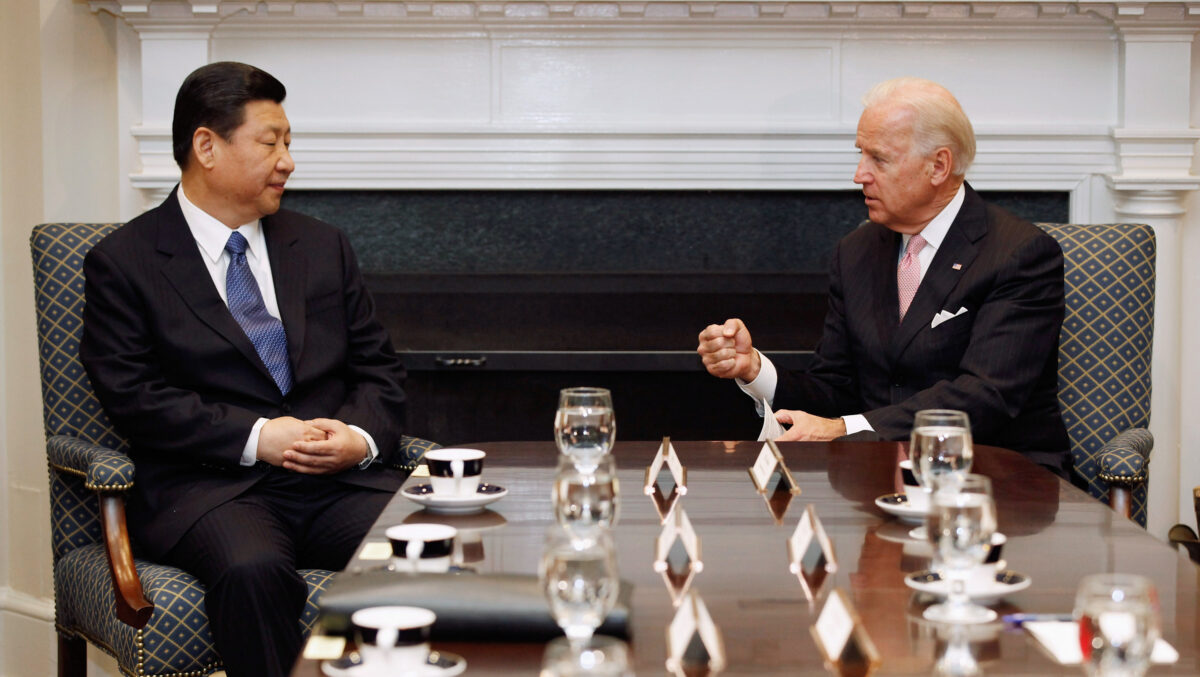 "It was a conversation that was clear, but it certainly wasn't advanced," Saki said.
The longer version of Beijing's 90-minute call showed Xi blamed recent United States policies for straining bilateral ties, and made future dialogue conditional on "respecting each other's core interests". Gave. While the Chinese readout did not elaborate on the specifics, Beijing has previously outlined a list of demands that the United States must meet in return for the regime's cooperation.
In a virtual meeting on September 2, China's Foreign Minister Wang Yi told US climate envoy John Kerry, "Sino-US climate cooperation cannot be separated from the broader environment of Sino-US relations." According to Wang, there is a need to criticize the United States for China's handling of Xinjiang, Tibet and Hong Kong.
Last week, Beijing accused the United States of having a "cold war zero-even mentality" along with Britain and Australia when the three countries formed a new tripartite security alliance to promote a free and open Indo-Pacific region. declare. In a press briefing held on 16 September, Saki similarly said that the administration welcomes "tough competition", but "do not seek conflict" with China, adding that "we will maintain an open, high-level dialogue between the leaders". Committed to keeping."
.
This News Originally From – The Epoch Times