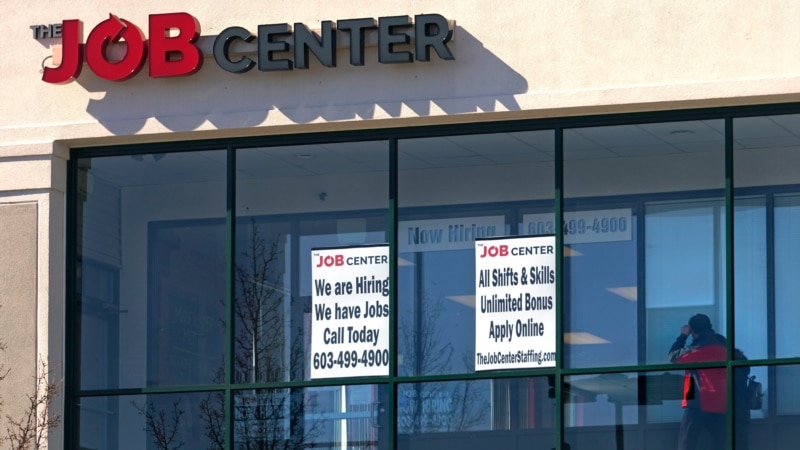 Washington —
Claims for US unemployment compensation for the first time unexpectedly rose last week to their highest level since mid-November, suggesting that some employers may be laying off workers as the Omicron version of the coronavirus sweeps the country and some businesses tasks can be reduced.
The Labor Department said on Thursday 230,000 filed for jobless benefits, up 23,000 from a week earlier, but that figure was still below the 256,000 figure it reported in mid-March, 2020, when the coronavirus first hit the United States. America was swept away and businesses began laying off workers. by hundreds of thousands.
For the most part, employers retain their employees and search for more as the United States continues its rapid economic recovery from the coronavirus pandemic. The country's unemployment rate fell to 3.9% in December, no more than a five-decade low of 3.5% recorded before the pandemic disrupted the world's largest economy.
Despite approximately 6.9 million workers unemployed in the United States, many employers are looking for more workers.
At the end of November, there were 10.4 million job opportunities in the US, but the skills of available workers often do not match what employers want, or the job openings are not where the unemployed remain. In addition, many of the available jobs are low-paying service positions for those who are unemployed.
US employers added only 199,000 new jobs in December, which was lower than expected. But overall, 6.3 million jobs were created through 2021 in a much faster recovery than many economists had originally estimated a year ago.
US economic progress is being made even as President Joe Biden and Washington policymakers, along with consumers, are expressing concern about the biggest increase in consumer prices in four decades – at an annualized rate of 7% in December.
The rising inflation rate has prompted policymakers at the nation's central bank, the Federal Reserve, to move more quickly to end their asset purchases, which they used to fuel the country's economic recovery, By mid-March of 2022 as originally planned.
Minutes from the Fed's most recent meeting of the board showed that policymakers are eyeing a quicker move to raise the benchmark interest rate, which they have kept at nearly zero percent since the pandemic began.
The Federal Reserve has said it could raise the rate, which affects the cost of borrowing for loans made to businesses and consumers, by a quarter-percentage-point three times this year to ease inflationary pressures. .
Meanwhile, government figures show that American consumers are paying increasingly higher prices for food, food at restaurants, gasoline at service stations, and new and used vehicles.
,
This article is republished from – Voa News – Read the – original article.