Jakarta, CNBC Indonesia – The nuclear-powered aircraft carrier belonging to the United States Navy (USA), USS Ronald Reagan, reportedly docked at Changi Naval Base in Singapore on Friday (22/7/2022).
This is the first time the US carrier has stopped in Singapore since 2019. The USS Ronald Reagan docked itself to replenish supplies and allow those on board to rest for several days.
It is the first time in a month that one of the largest ships has docked since its last voyage to the US Pacific island territory of Guam in June.
During brief remarks to reporters aboard the ship, US Navy Secretary Carlos Del Toro paid tribute to the strong US-Singapore ties.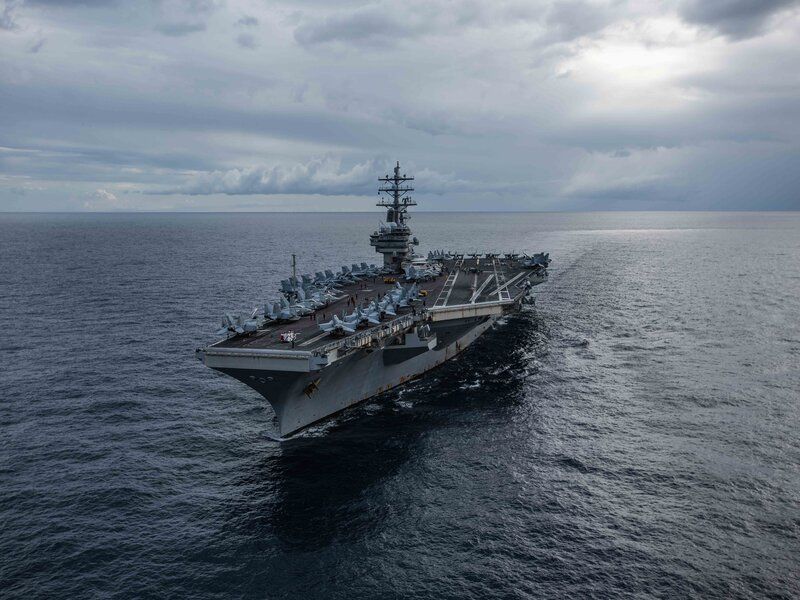 Photo: USS Ronald Reagan. US Navy/MC2 Calla v. Peters
"I am deeply grateful to Singapore for its long history of friendly relations … so that our two countries can prosper economically as two independent democracies," he was quoted by the Straits Times.
Del Toro also said that America's visit to Singapore had two purposes. He said, "First of all, we have to thank Singapore for hosting such roving American forces as the offshore frigate USS Charleston, but also for knowing how[Singapore views the region]and for identifying the challenges we face." can work together."
Del Toro's visit to Changi Naval Base is part of a three-day introduction to Singapore, which will conclude on 23 July.
Del Toro will depart from Singapore for Thailand and the Philippines to discuss how to improve cooperation between the US and the two countries. "Our security alliance with Singapore and both these countries is very tight," he said.
Del Toro was in Hawaii last week to observe this year's Pacific Rim exercise, which involves 26 countries.
Meanwhile, the USS Ronald Reagan has been deployed to patrol the Asia-Pacific region as part of regular US Seventh Fleet operations in the region since May 21.
Since 2015, the Nimitz-class ship that can carry more than 5,000 personnel and about 100 aircraft has been home-ported to Yokosuka, Japan.
The USS Ronald Reagan port call comes amid ongoing tensions in the South China Sea. Due to some countries' disputed territorial claims with China, the US regularly conducts patrols to protect freedom of navigation.
[Gambas:Video CNBC]
next article
Jereng! US battleship close to RI, what's going on?
(TFA/Cha)