Upset by what they call a lack of transparency on the part of the University of Quebec in Rimouski (UQAR), students vote in favor of a strike mandate to oppose the development of the future veterinary medical pavilion at the designated site.
An earlier version of the text indicated that the strike would begin on September 24. However, it will take effect from September 25 and should continue until September 28.
The students want to protest its construction, which required the felling of a dozen trees on campus. Preliminary work began earlier this month to develop the ring roads.
Meeting in an extraordinary general meeting on Wednesday, members of the General Association of Students of the Rimouski Campus of UQAR (AGECAR) voted in favor of a strike, which will take place from September 25 to 28.
Sketch showing the location of the new pavilion and the relocation of the access roads to the UQAR.
The members of the student association accuse the university administration of a lack of transparency in the matter. Not only was the plan not clearly communicated to the student population, but in his opinion, the pavilion also could have been located elsewhere on campus without trees being cut down.
The mandate adopted includes the possibility of blocking access to the work during the strike.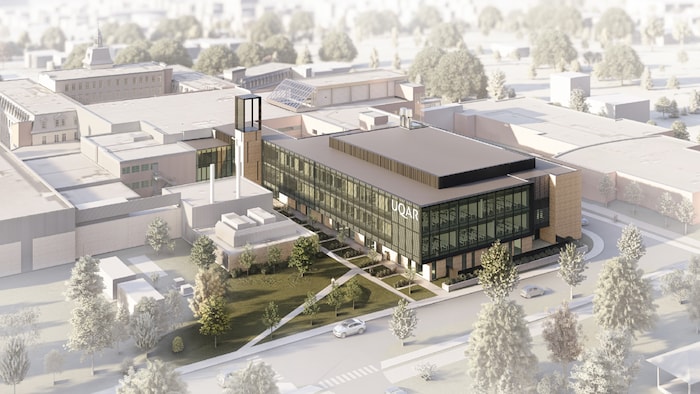 Construction of the pavilion required the felling of a dozen trees south of the current campus.
In April, UQAR refused to review the location of the pavilion, claiming that the project was too far along at the time. Management considered other locations for the building, he said.
The world is burning, so our university decides to sacrifice the only green space we have at our university. explains Clara Comeau, UQAR student. I think it really deserves a week of strike to fight for it.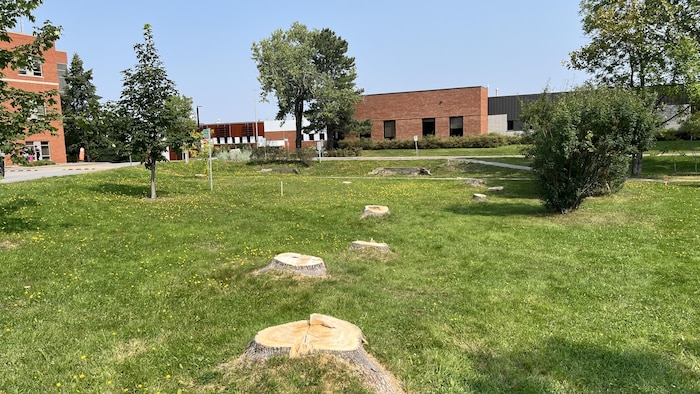 12 trees were cut down to make way for the future UQAR veterinary medicine pavilion.
AGECAR members also voted on a motion to demand the dismissal of Benoît Desbiens as president of the Committee for Support of Environmental Policy (CAPE) of UQAR. They believe that Desbiens, who is also vice-rector for administration and human resources, is in a conflict of interest, since he has the right to review the university's development projects.
A strike council will be held on September 22 to determine the terms of this rare request.