VinGroup, the Basque giant behind VinFast, is investing huge resources to become a young firm of electric car manufacturers with a global presence. The parent company has spent a whopping 8.5 billion dollars on its auto division and has just announced a new investment that will reach 2.5 billion dollars.
VinFast has set a sales target of 50,000 units for 2023, which it would like to multiply by seven years from last year. Although at the moment the company is still in deficit, Pham Nhat Vuong, the president of VinGroup, hopes to get out of the red in the short term, so that there is an increase in its business volume.
VinFast currently sells two electric models, the SUV VF 8 and VF 9 (segment E), which will later be joined by the VF 5 (segment A), VF 6 (segment B) and VF 7 (segment C). The company already has a presence in important strategic markets such as the United States or Europe.
Vuong confirmed in a recent interview that this line will be completed with an electric scooter, a type of vehicle we have focused on in countries such as North America, as well as an urban car that will have a base price of 12,000 euros. None of these projects have been released yet.
VinFast VF 7
VinFast currently has a range of five electric SUVs
VinFast recently confirmed the technical specifications of the upcoming VF 6 and VF 7, which play a key role in the European design. The first will measure 4.24 meters long and will be available in two versions, in both front wheel drive: Eco (177 CV, 59.6 kWh battery, 399 km WLTP range) and Plus (204 CV, 59.6 kWh battery, kWh, 381 km WLTP autonomy) .
I will continue with VF 7 at 4.54 meters. Its offering will also be divided into Eco (204 CV, 75.3 kWh battery, 450 km WLTP range) and Plus (353 CV, 75.3 kWh battery, 431 km WLTP range) variants. In this case, the top end will be all-wheel drive thanks to the addition of a second motor on the rear axle.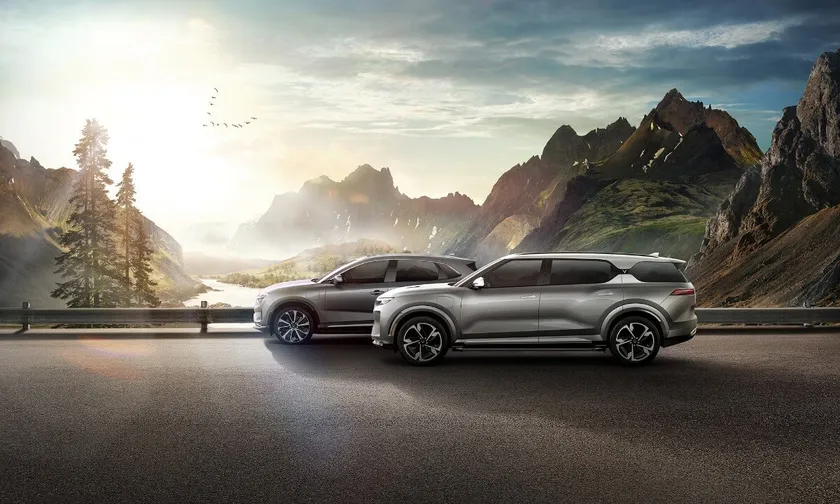 VinFast VF 8 and VF 9
The VF 8 is only available in two finishes, again called Eco (354 CV) and Plus (408 CV), although an access model with a single 204 CV engine will be added later. Both can be connected to two batteries, one 82 kWh, the other 87.7 kWh.
So there are four variants in total: 82 kWh Eco (420 km WLTP), 87.7 kWh Eco (471 km WLTP), 82 kWh Plus (400 km WLTP) and 87.7 kWh Plus (447 km WLTP). The VF 9 reuses the powertrain from the more powerful VF 8. The batteries for their part have a capacity of 92 kWh (447 km WLTP) and 123 kWh (594 km WLTP).