It is with his undying love for gastronomy and his talent as a cook that Doen Kim Lan decided to open K Hotpot Restaurant.
>>Sahra Nguyen, Ambassador of Robusta Coffee to the United States
>> Strong desire of foreign Vietnamese to return home
>>A Vietnamese woman received the "Distinguished Young Woman" award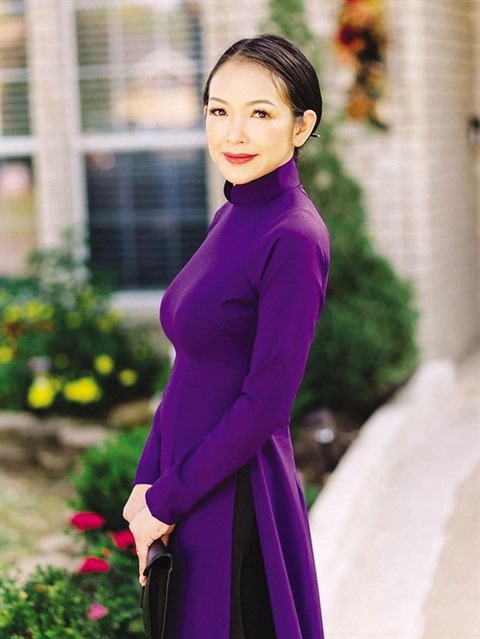 Doen Kim Lan, founder of K Hotspot.
Photo: BDT/CVN
After winning the hearts of Americans with its sweet and sour hotpot dishes, the restaurant has become a popular destination.
Young Vietnamese who have immigrated to the United States in recent years have brought many innovative ideas and business models, such as the hotpot restaurant chain of owner Don Kim Lan Ki.
Famous for her beauty, she is quite famous since the 2000s. She has acted as a muse for several brands such as Hazeline and Kotex.
In 2014, the young woman moved to the United States of America to settle down there with her small family. Remembering his hometown, Kim Lan wants to find a way to connect with the Vietnamese people. It was his passion for gastronomy that inspired him to open his own restaurant, which he named K Hotpot. She and her husband not only work as chefs, but also as cashiers and managers.
According to Kim Lan, since she was little, she can analyze ingredients in recipes. She is able to find, in each country, the ingredients of a dish by simply tasting them, then reusing them to cook them to her liking.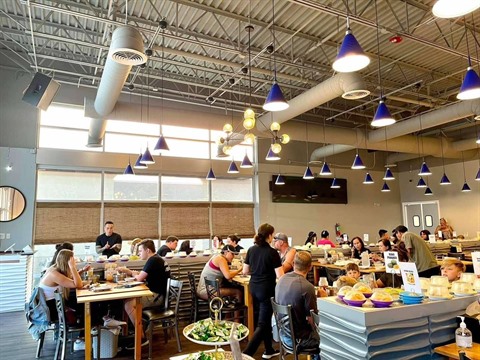 K-Hotpot Restaurant.
Photo: VDL/CVN
The operation of the restaurant has been severely affected by the COVID-19 pandemic, so the couple has had to find ways to pay for rent and labor costs. Thanks to his efforts, the restaurant survived and became a huge success in Denver, USA.
After roadblocks and closures due to the pandemic, K Hotpot was able to reopen welcoming famous American influencers, who were particularly impressed by the spicy and sour hot pot. Word of mouth was doing its job, the restaurant's notoriety grew and its name spread rapidly. Whatever the weather, customers line up an hour before they open to find tables.
The pandemic has posed a great challenge for hospitality establishments, but the relentless enthusiasm and efforts of Kim Lan and her team have enabled K Hotpot to resist and emerge stronger and better. , Many Vietnamese stars, passing through Denver, make time to visit and some customers eat there up to six times a week!
Kim Lan is firmly convinced that, in the culinary industry, fundamentals must be preserved in both the ingredients and the ways of doing things. Striving for perfection, she keeps on improving her skills to create more and more fabulous new dishes.