A 51-year-old Quebec woman died after a boat capsized in the Ottawa River, Gatineau police said.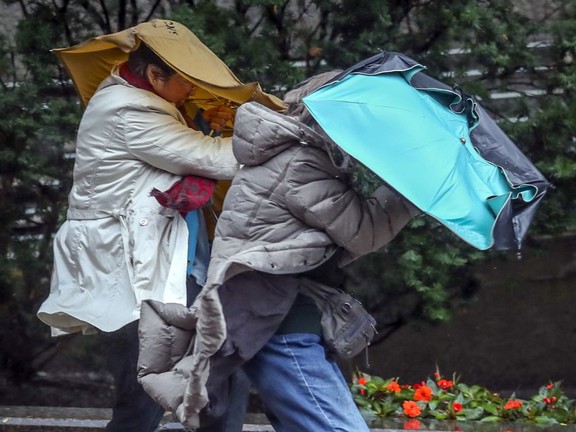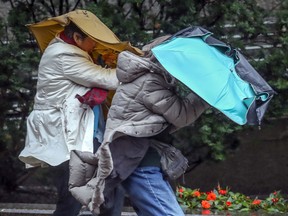 Article content
Environment Canada issued tornado warnings for several regions of Quebec on Saturday as violent storms knocked out power for more 500,000 Quebec customers.
Article content
"Conditions are favorable for the development of severe thunderstorms that could produce tornadoes this afternoon," Environment Canada wrote on its website Saturday. "Strong winds, large hail and heavy rainfall are also possible.
"This is a dangerous and potentially life-threatening situation. Be prepared for severe weather. Take cover immediately, if threatening weather approaches."
A 51-year-old Quebec woman died after a boat capsized in the Ottawa River, Gatineau police said Saturday.
And at least four people died after a massive thunderstorm swept across much of southern Ontario on Saturday.
Peel Regional Police say a woman died after being hit by a toppled tree in Brampton, Ont.
Ontario Provincial Police say one person was killed and two others were injured after a tree fell on a camping trailer near Pinehurst Lake in Waterloo Region.
Article content
One person died in Ottawa and a 44-year-old man was killed by a falling tree near Calabogie, Ont.
Severe thunderstorm advisories were posted for all other regions in Quebec. As night fell, the storm watches were canceled.
After the storms rolled through the province on Saturday, Hydro-Québec reported 514,447 households were without power as of 10 pm In the Outaouais, about 107,000 were in the dark, affecting about half of the clients in the region. The Laurentians had 169,000 without power and in Lanaudière there were 113,000 outages. The Mauricie had 36,000 customers without power.
Environment Canada recommends the following actions in the event of a tornado or tornado warning:
Go indoors to a room on the lowest floor, away from outside walls and windows, such as a basement, bathroom, stairwell or interior closet.
Leave mobile homes, vehicles, tents, trailers and other temporary or free-standing shelter, and move to a strong building if you can.
As a last resort, lie in a low spot and protect your head from flying debris.
Presse canadienne contributed to this report
Montreal's long weekend weather is for the birds, but not in a bad way

What's open/closed in Montreal on Victoria Day/Patriots' Day 2022