Vivo Smartphone launched a few weeks ago in Chile a smartphone designed for astronomy lovers and night photography enthusiasts. With the new Astro and Supermoon functions, vivo V29 allows you to attract astronomical events in the country's sky.
V29 allows you to explore and document the mysteries of space. Thus, there are some important features that make this phone the perfect choice for astronomy lovers.
Astro and Superluna use advanced image processing technology and special algorithms to automatically optimize camera settings in low light conditions, allowing you to capture beautiful images of events in astronomy like the Full Moon on Friday, September 29.
Thus, you can enjoy the amazing details of the Moon and stars in the night sky, because the V29 has a high-resolution camera, which allows you to take sharp and detailed photos otherwise the lighting is good. Its powerful image sensor is able to capture the beauty of the moon with incredible clarity.
Likewise, its AMOLED screen offers clear colors and contrast that allow you to enjoy astronomical photos in a quality that is surprising. The V29 is equipped with a next-generation processor with smooth and efficient performance to enjoy this activity without problems.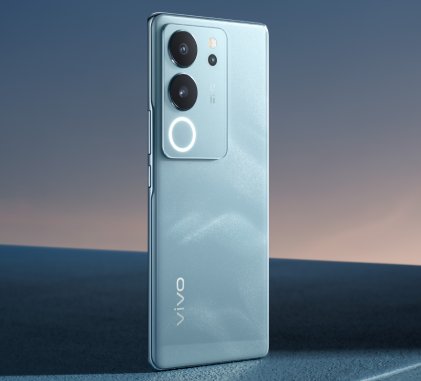 How does Supermoon mode work?
The secret behind the Supermoon mode lies in the synergy between the two lenses and an advanced algorithm that precisely combines the two shots, delivering high-quality images. This new feature is accessible to users of all levels, as it is surprisingly easy to use.
The presence of a gimbal camera is essential to enable this photo mode, and other equally important ones. In this context, the gimbal plays an important role in stabilizing night photos, while extending the exposure time, thus allowing more light to be captured.
The upcoming astronomical events in the skies of Chile
Oct.
October 8-9: Draconid meteor shower.
October 14: Annular solar eclipse.
October 21-22: Orionid meteor shower.
October 28: Full Moon, Beaver Moon.
October 28: Partial lunar eclipse.
noVeMber
November 27: Full Moon, Ice Moon.