Volkswagen continues to present new formulas of sportiness for its family of electric cars. Now in production there are versions of the GTX, at the 2023 Munich Motor Show it presented the prototype of the first zero-emission GTI and now revealed the light of Volkswagen ID.X Performance, a high-performance version based on its sedan, the Volkswagen ID.7.
It is only a prototype, but it looks like the most dynamic version of the model, a variant that will leave its most direct rival on the market, the Tesla Model 3 Performance, without the superior Plaid variant, as is the case with its older brother, the Tesla Model S.
Follow the ID line. GTI because it sports a more aggressive body kit than normal. The front bumper has a sportier look, the underbody has a sporty profile, the wheel arches are slightly widened and has a black finish, it fits 20 inch forged wheels and at the back the diffuser and the spoiler share the spotlight.
The inside has a similar method, breathing a touch of sportiness but without radical elements, which makes it possible to achieve production with almost no changes.
Throughout the cabin there are red details that give it a unique touch, the sport seats They offer greater lateral support and the large central horizontal screen is retained.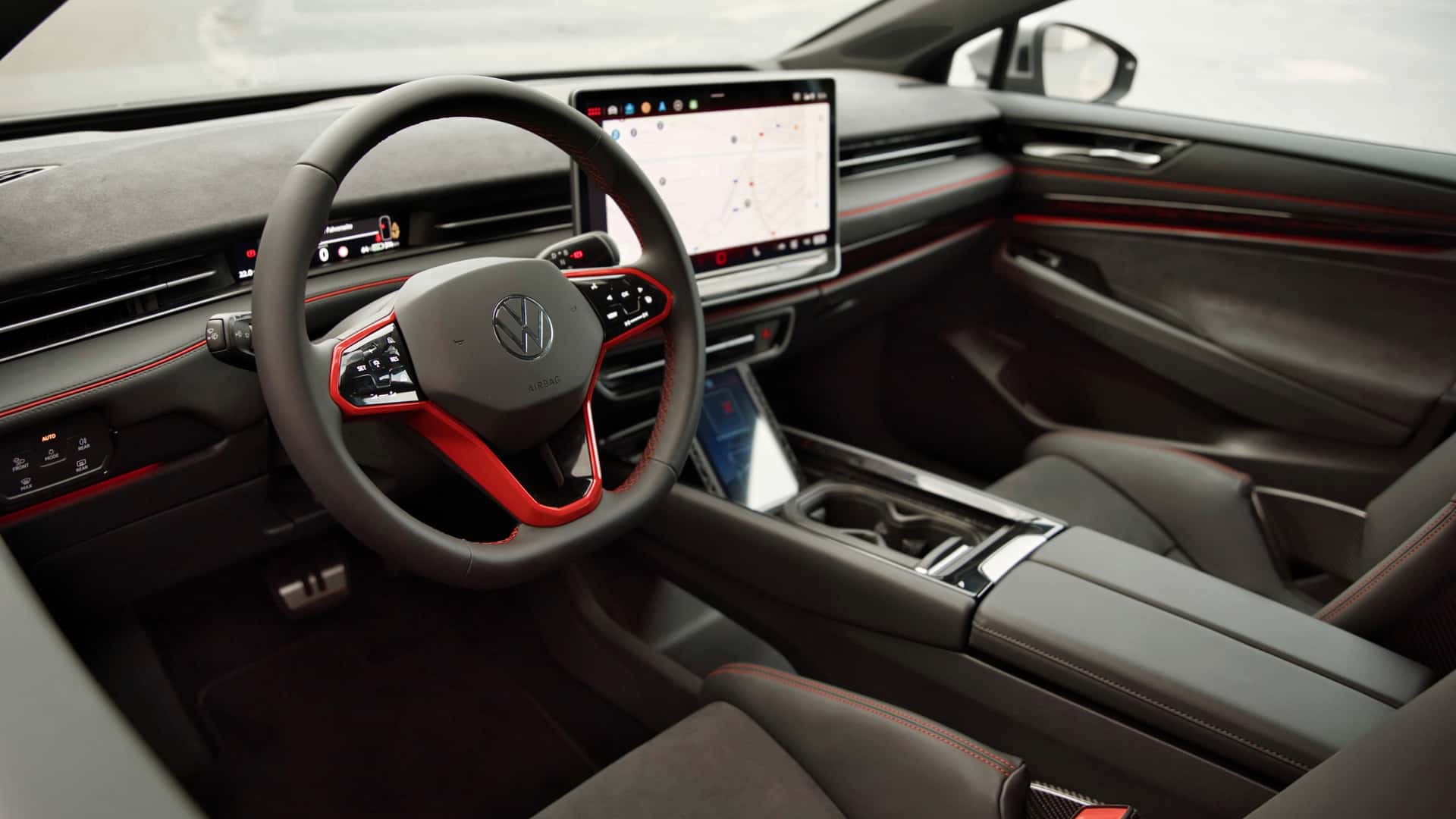 The crux of the matter, however, is in its mechanical section. she ID.X performance It has a propulsion system consisting of dual motors, which provide it all-wheel drive and develop a unified power of 558 CV. With this configuration it should have unique features, but Volkswagen did not specify them.
If it reaches production it will be a big leap compared to the current offering of the Volkswagen ID.7, because it is offered only in a 286 HP variant and with rear-wheel drive.
In addition, its mechanical development is not limited to the engine, because it has a sports suspension with stiffer springs and that reduces the height of the set by six centimeters.