They are depressing images: Queen Elizabeth II's eight grandchildren keep vigil at her coffin. The youngest in particular impresses in an oppressive way.
Westminster is completely overrun on Friday night. Densely packed, the crowds push their way along the sidewalks. People are already camping out at the intersection of Westminster Hall and Westminster Abbey to watch Monday's state funeral up close. But many observers came that evening to catch a glimpse of Queen Elizabeth II's eight grandchildren. Led by Prince William, the new Prince of Wales, they march into Westminster Hall, where the late Queen is laid out. It is the first time grandchildren have held a wake for a deceased monarch. But British media had previously reported that it was very important to them.
It's dead quiet as William and Prince Harry, Princess Beatrice and Princess Eugenie (daughters of Prince Andrew and Sarah Ferguson), Lady Louise Windsor and James, Viscount Severn (children of Prince Edward and Countess Sophie of Wessex), and Peter Phillips and Zara Tindall (children of Princess Anne and Mark Phillips) go to the coffin and spread around it. They sit there in silence for 15 minutes, heads bowed, eyes closed.
A picture that not only leaves a lump in your throat, but also that no observer forgets so quickly.
Queen Elizabeth II.
Palace employees ask: Prince George should come to his great-grandmother's funeral
18 hours ago
Queen's grandson James is only 14 years old and is still present at the wake
The youngest in particular impresses in an oppressive way. Viscount Severn is only 14 years old. Moral support comes from parents watching in the gallery at Westminster Hall. The connection between the Wessexes and the Queen and Prince Philip, who died in 2021, was extremely close. It is said that Elizabeth II saw her daughter-in-law Sophie as a second daughter. Lady Louise and the Prince Consort shared a passion for carriages. The 18-year-old now takes part in races and has inherited her grandfather's vehicle. So it shouldn't come as a surprise that she and her brother wanted to take part in the wake. Nevertheless, this moment is not only highly emotional, but is also observed by millions of people around the world. Withstanding that pressure as a teenager is quite an achievement.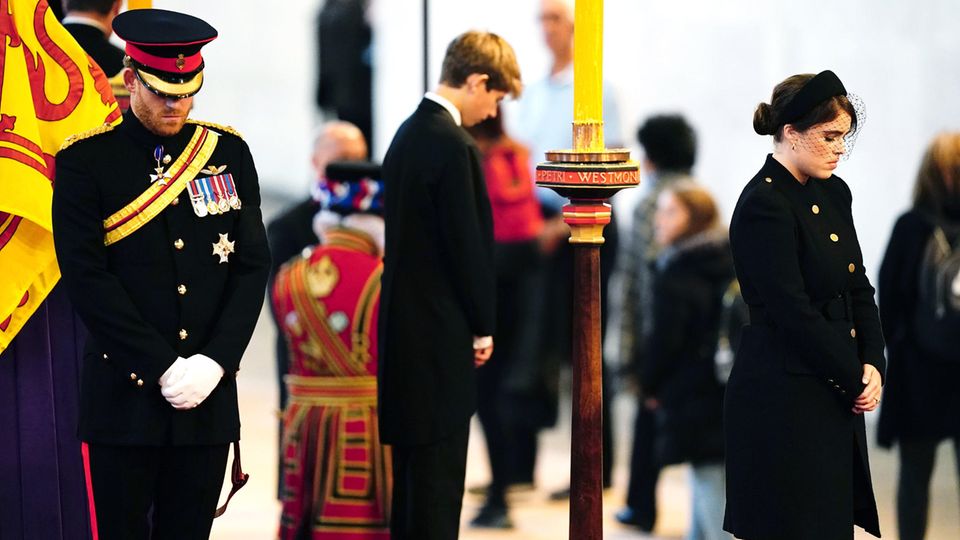 James may have spoken to his cousins, William and Harry, ahead of time. When the princes walked behind their mother Diana's coffin in 1997, they were 12 and 15 years old. Years later, the princes revealed how much that demanded of them at the time in TV documentaries. But maybe that's exactly why they were able to be a great support to their cousin.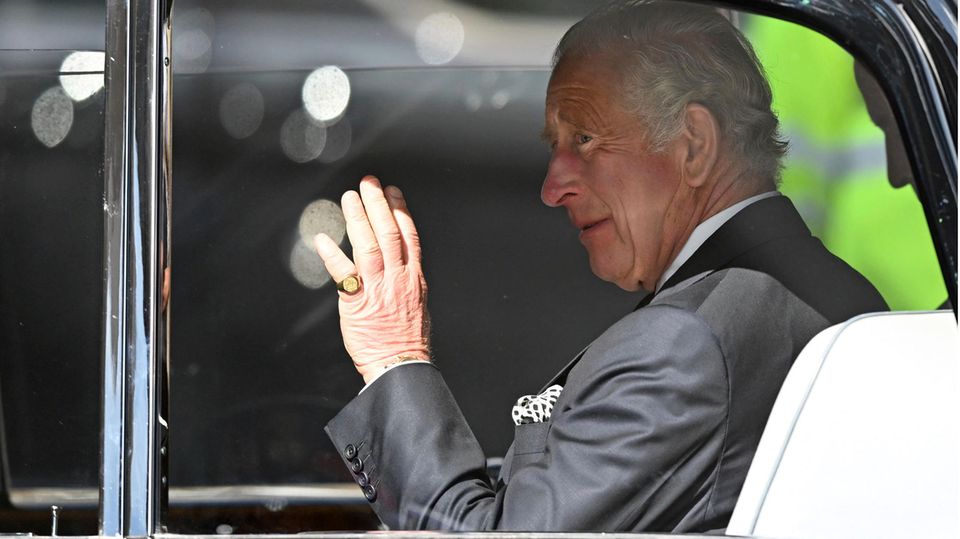 The last day before the funeral
King Charles III receives state guests before Queen's funeral – London is preparing
19 hours ago
In the days since the Queen's death on September 8, her children, King Charles, Princess Anne, Prince Andrew and Prince Edward, have held wakes twice. First in Edinburgh at St Giles Cathedral and the second time at Westminster Hall the day before the grandchildren. Meanwhile, people from across the UK and around the world flocked to the coffin to pay their respects to the Queen. Sometimes those who stand in line have to wait 15 hours or more. History is being made and you're right in the middle of it – that's the feeling when you walk the streets of London these days.#Subjects