"We were really lucky with both of these places," said Cade Jackson, who has worked at the bookstore for two years and oversees queer literature. "We've been essentially kicked out of our spaces."
a busy start
The bookstore has been closed for walk-in business since March 2020, but has survived online sales. Remodeling of the new space, at one time home of the Madison Motor Car Company but more recently Threshold, an event and business incubator space, began in April with a move from downtown to the end of July.
When the new store opened to walk-in customers on October 3, there was a line outside for most of the day as the store only allows 30 people at a time inside the business due to COVID-19 concerns.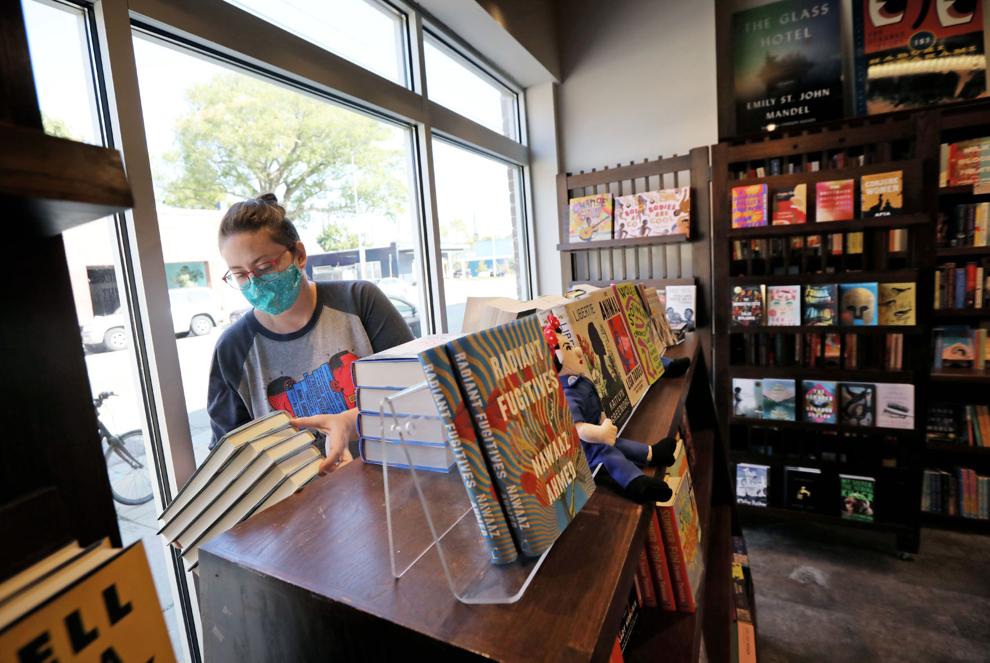 Located a short walk from Stazy Deli, St. Bernard Catholic Church, Starkweather Brewing Company and Daisy Café & Cupcakery, the shelves are filled with works of non-fiction, politics, poetry, history, cooking, and children's titles. There's also a room dedicated to science fiction and fantasy that includes a cardboard cutout of Wisconsin native and nationally acclaimed, award-winning fiction author Patrick Rothfuss, one of the bookstore's co-owners.
In 2018, Rothfuss, along with longtime store employees Gretchen Treu and Jess Lucas, purchased the bookstore from Sandy Torkildson, who co-founded the business in 1975 in a 2,000-square-foot space at 317 W. Johnson St. The Store. The name, taken from a phrase in a Virginia Woolf essay, moved into a 3,000-square-foot space at 307 W. Johnson St. in 1997 and doubled its size in 2011 when it moved into space next to the community pharmacy in which Previous tenants included Evol Books, Canterbury Booksellers and The Factory, which once hosted Jimi Hendrix in 1968 and where Otis Redding was scheduled to play a year earlier before his plane crashed into Lake Monona. Due to which the singer died.
.