The Magnetic Hill in Ladakh is a famous place that creates the illusion of a slope due to the mountains, but it is actually a downward slope that amazes drivers.
A Tata Harrier is seen moving automatically on Magnetic Hill in Ladakh. It has become a wonder place for lots of travelers on their way to Ladakh. People often click on photos and record videos of vehicles automatically moving up a seemingly steep incline. The fact is that the topography of the place creates the illusion that the road is inclined, but in reality it is the other way around. Thus, car owners put the vehicles in neutral and move on a supposed uphill slope autonomously, creating wonder and amazement.
Tata Harrier on Magnetic Hill
The video has been uploaded to YouTube. The narrator is heard saying that the Harrier is moving without any input from the driver. There is no acceleration and the passengers are seated in the SUV. But it begins to move on its own. On the magnetic hill, you also see a bunch of other people on the side of the road to click photos and shoot videos. The Harrier is seen in the video covering quite a distance before the driver has to apply the brakes to stop the car. Therefore, it is evident that the slope is quite steep, which might not be visible to the naked eye.
specs
The regular Tata Harrier comes with a 2.0-litre diesel engine that produces 170PS and 350Nm of peak power and torque respectively. Transmission functions are carried out by a 6-speed manual gearbox or an automatic. Harrier prices range from Rs 14.65 lakh to Rs 21.95 lakh, ex-showroom.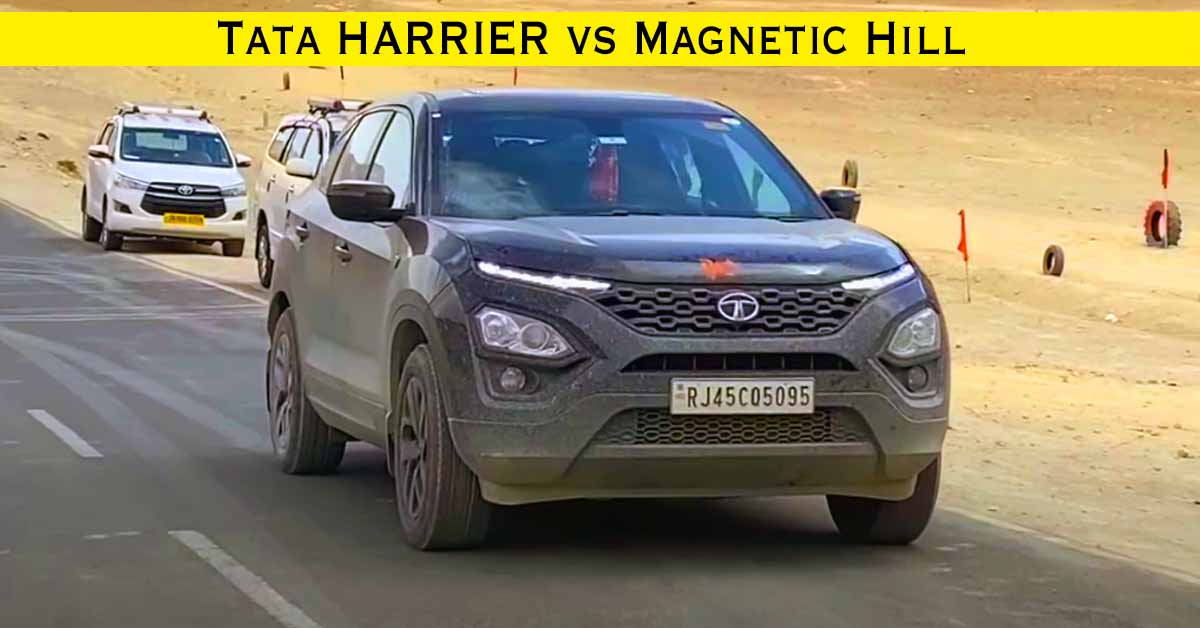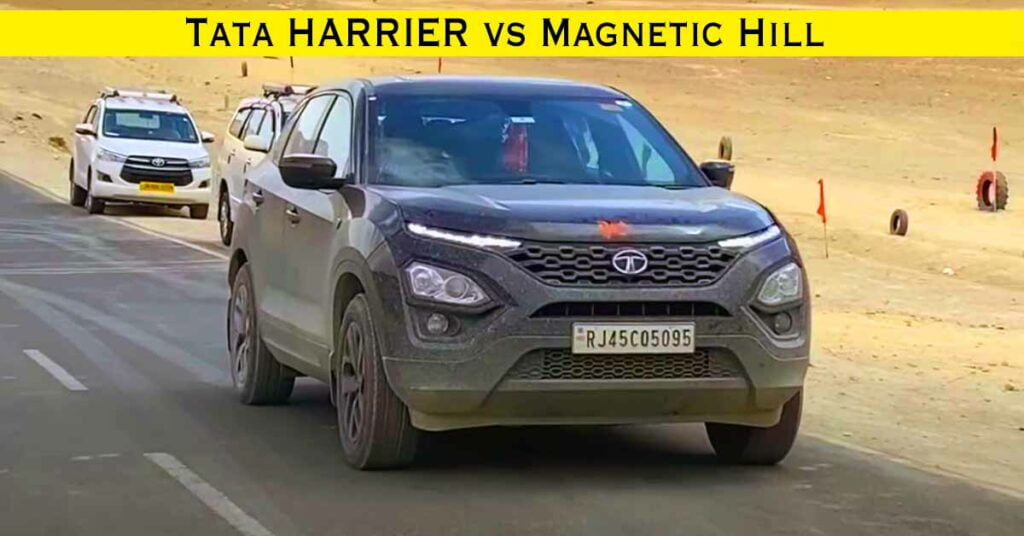 Please let us know if you have visited Magnetic Hill and how was your experience there. But make sure you don't get too excited while doing this because it is a road after all and there is traffic on the road. While you should enjoy your time and definitely experience this, please do so in a safe environment and do not cause dangerous scenarios for others on the road.