CULIACÁN, Sin., May 19, 2023. Seeking to bring goodness to the entire population, this morning Mayor Juan de Dios Gémez Mendeville went to the Eldorado Union to hand out cards to the beneficiaries of the Federal Program of Production. Well being.
Through a statement it was explained that as part of this effort the summation of the will of the three levels of government is involved, with the mayor Carlos Torres Rojas as technical secretary and coordinator of federal programs, Omar López Campos Sinaloa and program associations in Maria Representative of Ines Pérez Corral, Head of the State Welfare Secretariat.
In his message, Gámez Mendeville explained to those present that the municipal administration he presides has established close coordination between the State Government and the Government of the Republic, with the aim of doing good to all people.
And this is visible, he said, with the work done to give bank cards to the beneficiaries of the municipality of Caliacán and Sinaloa.
In this space, the municipality took the opportunity to hold a meeting of dialogues for welfare, to meet and solve the needs of the residents of Eldorado.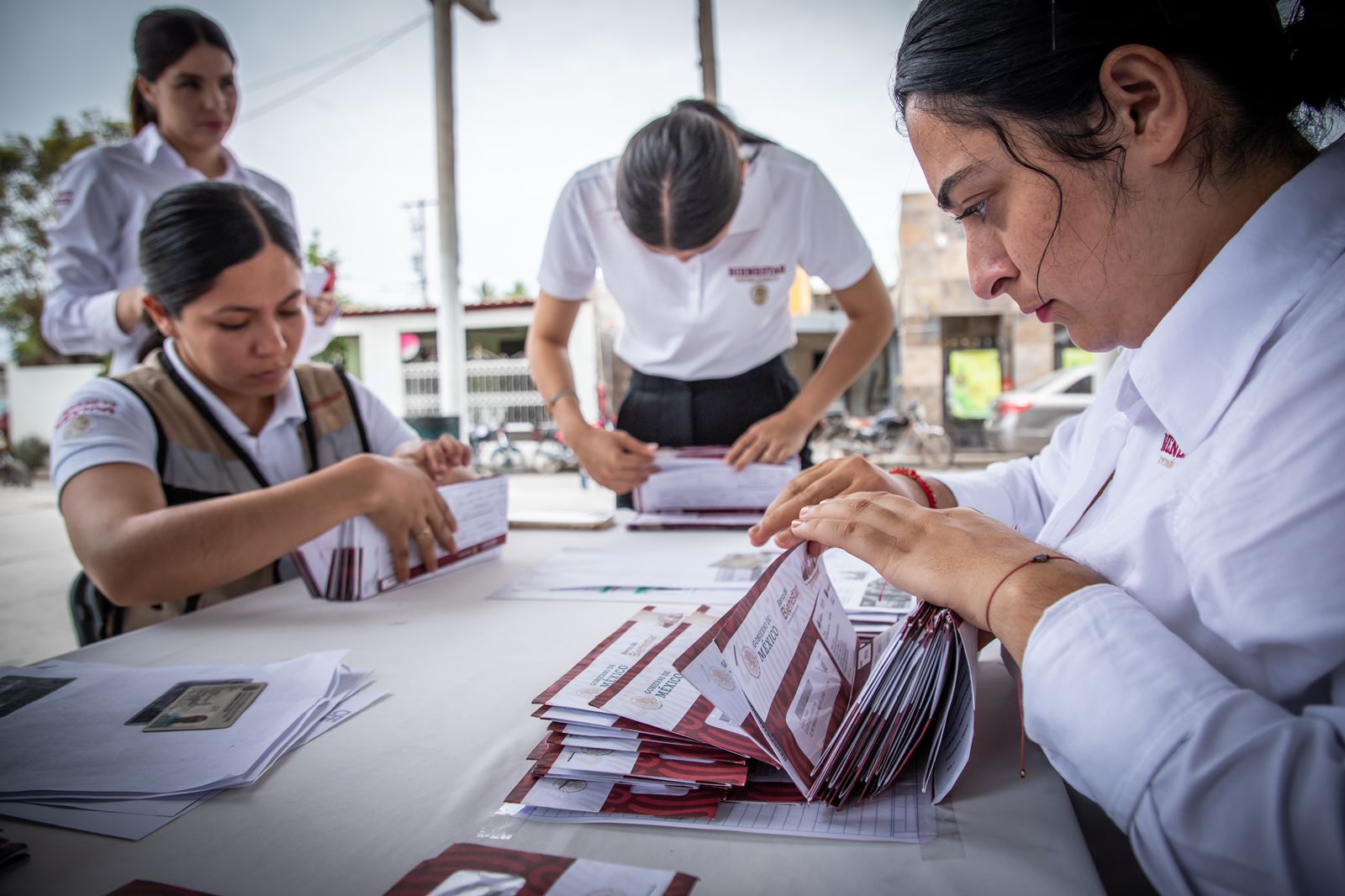 For his part, the coordinator of federal programs, Carlos Torres Rojas, highlighted that one of the objectives of the support allocated to the production for welfare program, formerly known as Procampo, was to increase grain production with To achieve food self-sufficiency. , thereby avoiding dependence on food imports which directly affects the final increase in prices for the consumer.
The federal official informed the small seasonal producers to whom the program is directed, that with the distribution of the plastic they would have cash at one of the 11 Banco del Bienstar branches available in Culiacan over a period of a few weeks.
Finally, Omar López Campos, representative of federal programs in Sinaloa, explained that approximately 700,000 Sinaloans are benefiting from some support, which means that one person in four is covered biennially with an economic resource.