Westpac will increase mortgage interest rates by 0.5 percentage points, passing on the Reserve Bank's latest official rate hike to customers.
The Sydney-based banking giant was the first major lender to announce its interest rate decision on Tuesday night, saying it would increase variable home loan rates by 0.5 percentage points from June 21.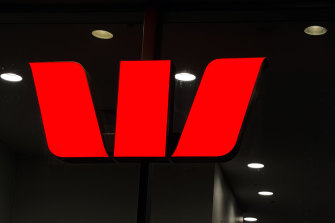 It said it would offer a one-year fixed deposit rate of 2.25 per cent, and other deposit rates are under review.
Chris De Bruin, chief executive of consumer and business banking at Westpac, said most of its customers were ahead on their loan repayments, but pointed to options for customers who needed help. These may include the possibility of adjusting the terms of the loan, or for customers in financial stress, using the lender's hardship program.
"Our clients have managed their finances carefully during the pandemic, with many setting aside more funds in their savings and offset accounts. This means most of our customers are ahead on mortgage payments and have a buffer available to help them manage interest rate increases," De Bruin said.
It's loading
"For customers who need some additional support or are in financial difficulty, we have our expert teams who will work with them to design financial solutions to meet their needs. We encourage hard working customers to call us as soon as possible."
Westpac's major rivals Commonwealth Bank, ANZ Bank and National Australia Bank had not announced their decision on interest rates at the time of writing.
The move comes after the Reserve Bank on Tuesday stunned the market by raising the cash rate by 0.5 percentage points to 0.85 per cent and warned that there would be more hikes in the times to come.