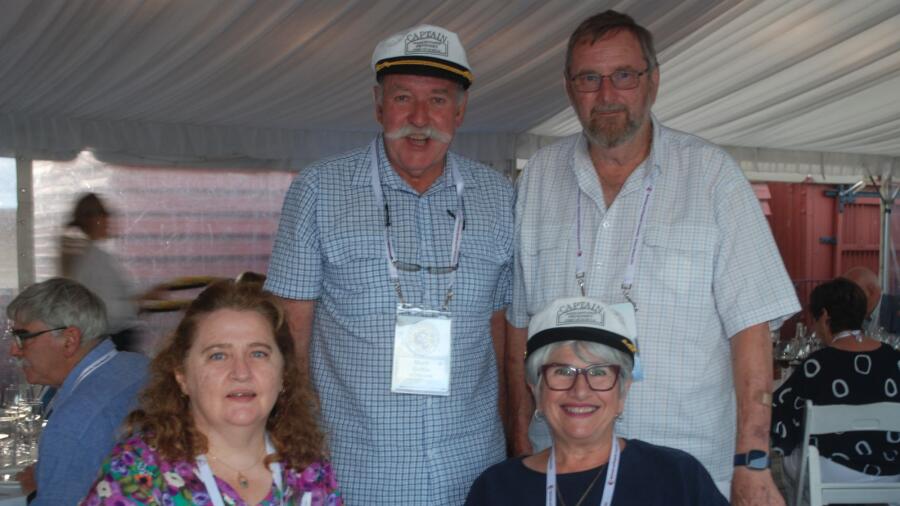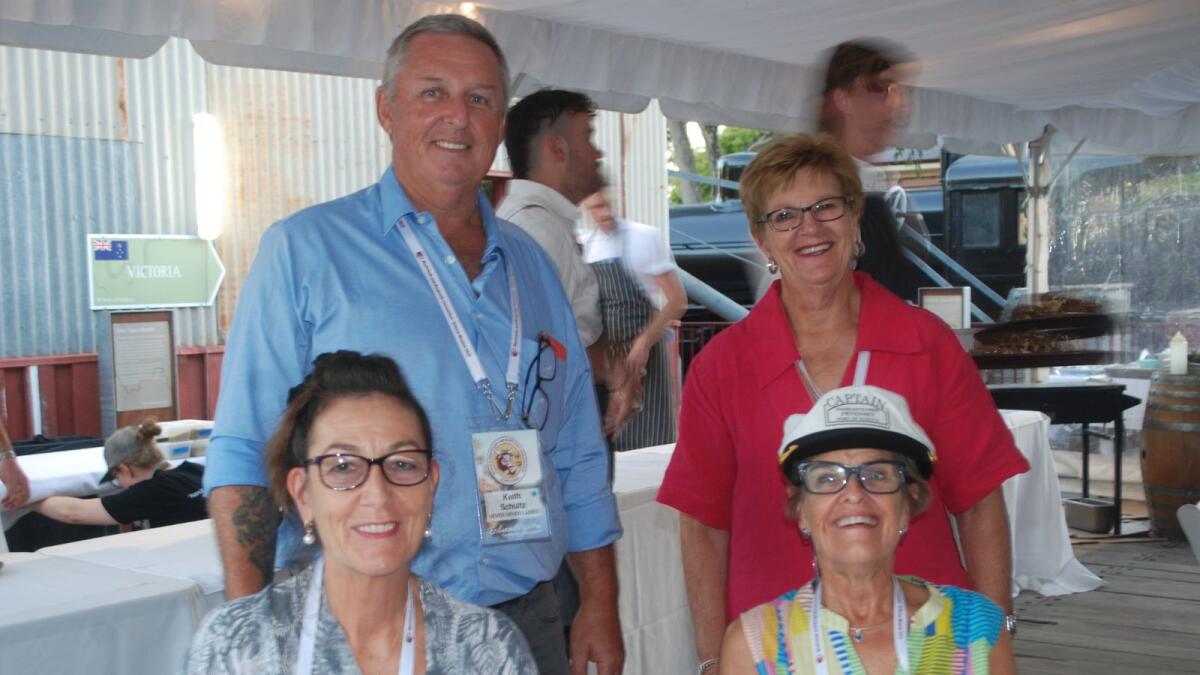 Echuca Wharf provided an idyllic setting for the staging of the 2022 national convention of the Beefsteak and Burgundy Club — a selection of Victorian wines accompanying an impressive menu.
Former Echuca Moama club president Athol Doc McDonald was in the hot seat when the club first made an approach to host the event.
"It has been a long time in the making. I knew that the only way we could pull this off successfully was with Dean as president and while it took some work, he eventually agreed," Mr McDonald said.
He said the logistics around the staging of an event like the national conference provided extraordinary challenges.
"It is just amazing the effort from Dean and the team from The American," Mr McDonald said.
"Dean has told me he had become emotionally attached to this event."
In acknowledging the organizing committee who has contributed to the three-day event, which kicked off with a spectacular gala dinner on Friday evening, Mr McDonald said he was proud of how the event had come together.
He attended the last national conference, in South Australia's Coonawarra region in 2019, and said the Echuca Moama event — for many — had been worth waiting for.
Heathcote and Perricoota wines awaited the 160 guests, from every state in Australia except the West, who enjoyed a six-course meal.
"Unfortunately the WA people were forced to pull out before restrictions lifted," Mr McDonald said.
The foundations of the Beefsteak and Burgundy Club started in Adelaide, which was represented at the event by Foundation Club executive members.
"The Foundation Club asked for expressions of interest a long time ago and club members did a number of tastings to decide what was put on the table," he said.
Seven wines were given the nod by the club members: 2021 Hanging Rock Winery Sangiovese Rose, St Anne's VIneyards Sparkling Brut, 2021 Munari Gargenega (Heathcote) and a 2018 Box Grove Vineyard Roussanne (Nagambie); 2018 Provenance Pinot Noir (Macedon), 2016 swt Anner's Tatalia Shiraz, 2018 Wild Duck Spring Flat Shiraz (Heathcote) and a 2-18 Box Grove Late Harvest Viognier (Nagambie).
The annual general meeting of the organization was held on Saturday, in the wharf cargo shed, while those not attending completed a walking tour.
Lunch on Saturday was again on the wharf and then a formal dinner was held at Moama Bowling Club on Saturday night — followed by the farewell lunch on Sunday.
Yarrawonga-Mulwala was the last Victorian area to host the event, some 20 years ago.
There are about 200 clubs throughout Australia.