What is QD-OLED technology and why is it important if you're looking for the best in the next generation of televisions?
The best OLED and QLED TVs have been vying for our attention in recent years, and both types of screens deliver excellent picture quality thanks to cutting-edge technology that makes them the best TVs you can buy.
OLED Uses a self-emitting panel to provide deep blacks and precise highlights, while QLED adds quantum dots and an LED backlight to existing LCD panel technology to produce brighter images and more saturated colors.
But what if the best aspects of both types of performance could be combined? Welcome to the wonderful world of QD-OLEDs. This is why this cutting-edge television technology is important.
QD-OLED: Price and Availability
Before we get into the story, since you'll need to know more about OLED and QLED before diving into QD-OLED, can you buy a QD-OLED TV now? The short answer is yes, absolutely. The leaders of the pack are Samsung's S95B and Sony's A95K.
But in both of these you will have to pay a hefty price and by the way if you want a bigger model then you will have to spend more money.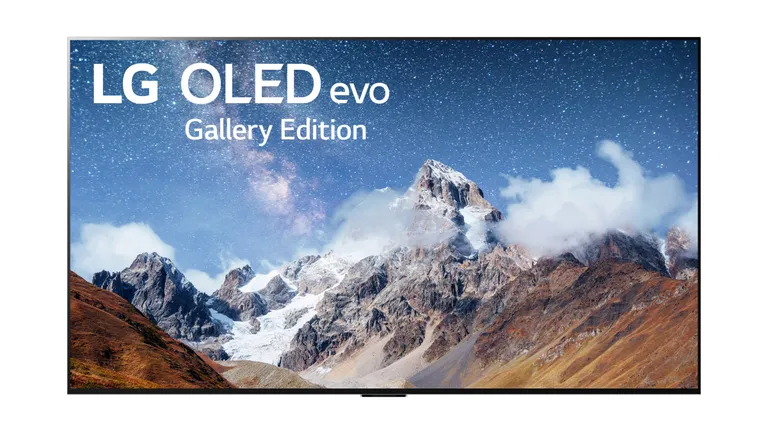 What is OLED TV?
But now back to our history lesson, so you can better understand where QD-OLED came from.
OLED stands for Organic Light-Emitting Diode, which uses an electrical component to conduct current through a carbon-based compound, causing it to glow and produce light. This makes each "pixel" in the OLED panel self-emitting, resulting in deep blacks and precise specular highlights.
OLED TVs have other advantages, such as a slimmer design and wider optimum viewing angles, meaning you don't lose contrast or color when viewing off-axis (horizontally or vertically). So no matter where you sit in the room, you will get the best picture.
However, there are also some potential drawbacks, as the self-emitting nature of OLED means it can suffer from image retention and even screen burn-in. In this case, a still image is etched onto the screen temporarily, or in the worst case, permanently.
The other downside is the limited brightness. The best OLED TVs can reach a peak brightness of 1,000 nits and deliver these pixel-accurate highlights, but at normal brightness OLED struggles to power the entire panel, and the TV's automatic brightness limiter kicks in.
The best and brightest OLED TV on the market at the time of writing is the LG G2.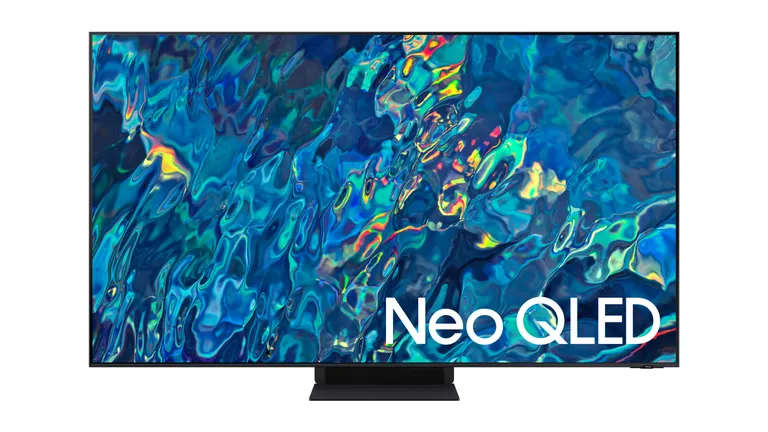 What is QLED TV?
But QD-OLED isn't the only OLED panel. It's a bit like OLED combined with QLED. So what is the latter?
A QLED TV is essentially an LCD panel with an LED backlight, which is nothing new, as this type of screen has existed for years. Any LCD TV uses panels made of up to six layers with a backlight, glass substrates consisting of a layer of liquid crystals, and then polarizing filters.
What sets QLED apart from previous LCD TVs is the addition of a filter made of quantum dots. These are tiny semiconductor particles a few nanometers wide, which, depending on their size, produce different colors that are brighter and more saturated.
Therefore, a QLED TV is able to offer wider colors and brighter images, which translates into a greater amount of color. They can also produce brighter lights and brighter full-screen images, while the use of an LCD panel means there's no risk of image retention or screen burn.
However, since the backlight has to pass through the LCD panel, a QLED TV will struggle to deliver deep blacks even when using a local dimming zone. Optimal viewing angles are also often quite narrow, with a drop in contrast and off-axis color performance.
The best 4K QLED TV right now is the Samsung QN95B (sometimes QN90B, depending on the region), which is a Neo QLED capable of even higher brightness. Or, if you're looking for an 8K panel, the Samsung QN900B is the QLED champion at that resolution.
Why wait for QD-OLED?
Early OLED TVs used red, green, and blue (RGB) sub-pixels to make up each pixel, and while the images produced were excellent, there was one problem: the organic material that produced the blue light was used to create The materials decay faster than they do. red and green.
Samsung's first OLED TVs used this method, and the issue of blue decay was one of the main reasons the company decided to exit the OLED market. Sony continued to make RGB OLED panels for expensive professional-grade monitors, but has recently ceased production.
LG, for its part, developed its WRGB technology, which uses a compound to produce white light and then applies filters to create red, green and blue sub-pixels. The result is four sub-pixels, including white, which avoids the problem of blue decay and increases lifespan and brightness. That's why LG is the manufacturer of all those OLED panels you see in any product on the market right now.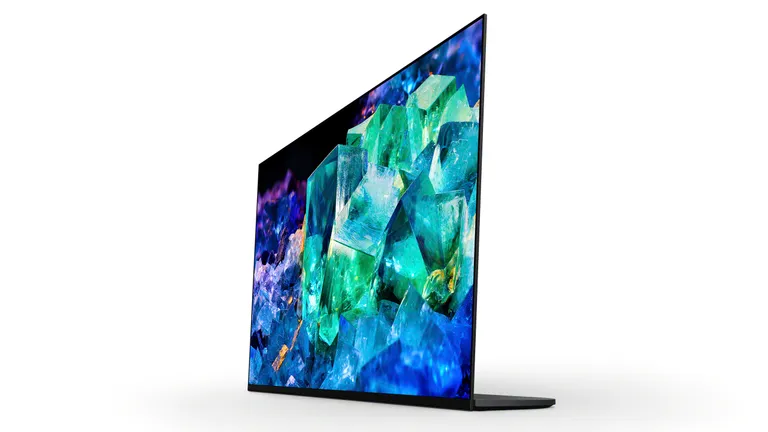 What is QD-OLED TV?
The idea behind QD or Quantum Dot OLED is to combine the strengths of traditional OLED and QLED displays, creating a hybrid capable of delivering brighter images and more saturated colors while preserving deeper blacks, pixel-accurate highlights and wider viewing angles. Is.
A QD-OLED panel is manufactured using multiple layers of a self-luminous blue material, which has two advantages: it produces the strongest light output of the three primary colors, and by using only the blue material to generate the light. , it eliminates the problem of inconsistent decay.
In front of the blue self-luminous layer is a QD filter that creates three sub-pixels for each pixel. There is a blue sub-pixel made from basic blue light, and there are red and green sub-pixels created using quantum dots. The result is a more durable and sturdier RGB OLED panel.
Quantum dots are more efficient than a normal filter, retain more light energy and allow QD-OLED panels to produce brighter images and more accurate colors. These screens are also capable of delivering peak brightness of up to 1,000 nits.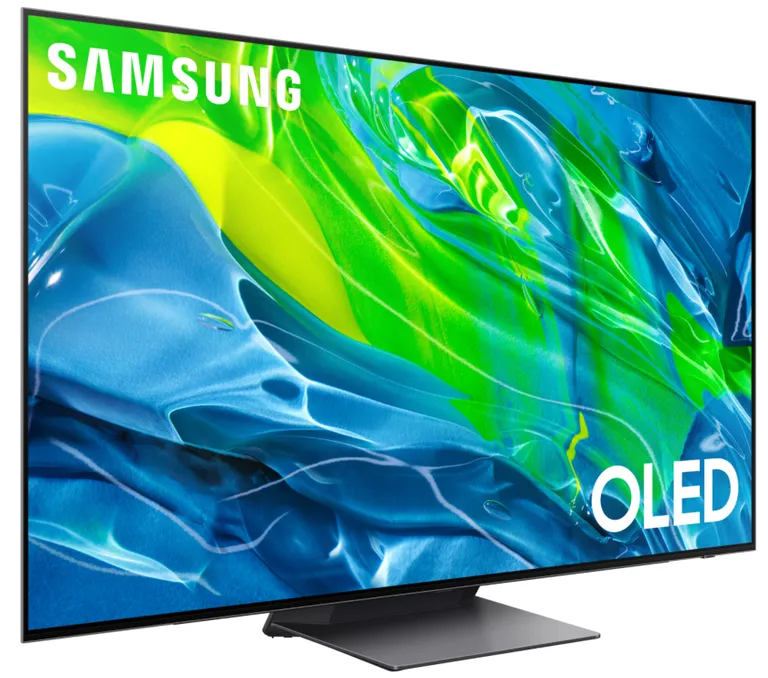 Who Makes QD-OLED TVs?
The main manufacturer of QD-OLED panels is Samsung Display, and these are used in the Samsung S95B and Sony A95K. This is a significant change, because it is not LG Which controls this market, as is the case with OLED panels.
TCL has also announced its own QD-OLED panel, called H-QLED, which uses a more efficient inkjet printing process to keep costs down. However, we haven't seen these panels in reality yet, so we don't know what the quality will be like.
The Samsung S95B is available in two screen sizes: the QE55S95B, which sells for 2,199 euros (45,685 pesos), and the QE65S95B, which can be bought for 3,199 euros (66,461 pesos). The Sony A95K offers the same screen size, but is slightly more expensive: the XR-55A95K costs 2,699 euros (56,073 pesos) and the XR-65A95K, 3,499 euros (72,694 pesos).