Recently there has been a renaissance of deeply personal, self-revealing work in Australian independent theatre.
To name a few, Melbourne/Norm based Wiradjuri choreographer Joel Bray's recent shows are Biladurang And dad, both of which share the artist's personal world with audiences in an eclectic and playful way. Emma Valente and Kate Davis-led theater company The Rabble also just premiered their work Yes – A piece that draws on certain aspects of the Confessional Style to explore the particular social structures behind our personal choices.
Although hardly a new genre, confessional theater is unique in its focus on the true stories of its creators and its intimate insights into their personal lives. But why have we seen a wave of these theater stories in recent years? And how effectively do they speak to the larger narrative of our complex times?
Individual perspective on collective trauma
Independent theater producer and director Libby Clyse is currently directing a confession-style work that will premiere at The Blue Room Theater in Perth later this month. Officer the terrain, The work retells the traumatic birth story of theater-producer/artist Caitlin Tinker and parallels that story with that of 1979 science-fiction hero Ellen Ripley (played by Sigourney Weaver) from the Hollywood blockbuster. foreigner.
'Ripley represents this feminist icon who was completely ahead of her time,' Cliese told ArtsHub. 'She's a female engineer and the ultimate hero and survivor in the story, but interestingly, it's her voice of reasoning that's almost too late, so it's interesting to see how those ideas connect to today's issues .'
at work earthside What has made Klysz more aware of the power is the power of storytelling to open up spaces for larger connections.
'This job is about Caitlin' [Tinker's] The very different experience of having a traumatic birth within the public health system,' Cleese explained, 'but it's also a way to broaden the conversation about how lost the voices of new moms can feel like a very quagmire. Huh. -machine type [health] system.'
'So, in a way, it's acknowledging how in these discussions we're running with the community in the arts, and doing untold things.'

Libby Clyse, Director, Earthside.
Performing Lines' executive producer, Marion Potts, has recently seen a string of confessional-style work voicing the untold views of our time, but she also acknowledged the particular pitfalls that accompany this style of work. can.
'There's some amazing work right now where theater makers are brave enough to uncover our darkest' [collective] ideas and most heartfelt concerns, and it's really adding something to the wider conversation,' Potts told ArtsHub.
Read: Turning trauma into art
"But there has always been a fine line between theater and catharsis, and theater that really reaches and resonates with audiences," she said.
This idea of ​​confessional theater serving the needs of performers at the expense of the audience is a concept to which Clyce is also highly attuned: 'We are making a theater show for the audience to see, we are not performing drama as therapy. are,' she said.
Change whose stories are being told
By negotiating these fine lines between self-expression and introspection, artists working in confessional genres are arguably also adding to the experience of diversity in the stories told on stage. For Marion Potts, recent discussions about the ethics of storytelling have influenced this element of contemporary theatre.
"I think there has definitely been a change in the ethics of storytelling and who has the right to tell whose stories," he said.
' And perhaps with that added an added focus on sharing more personal stories, artists now have permission and support to tell those stories.
'People who tell other people's stories also get more inquiries, so I think that may have something to do with it as well.'

Marion Potts, Executive Producer, Performing Lines.
Potts sees this influx of artists' personal experiences on stage as connecting with important social changes.
"The focus on being entitled to tell our own stories has led to some really interesting perspectives, whether they be cultural perspectives, gender or other," she said. 'And these conversations are showing how art can influence wider social change.'
How the Confessions of Artists Reveal the Overarching Truth
The ability of artists' individual stories to connect to the broader narratives is important to art ecology, although according to Clyse, in the current social context, confessional works may also resonate in more intimate ways.
'Whatever has happened, even pre-Covid – fires, floods, all of that – it seems that now everyone has the risk of being cut off from the community, or from essential services, or from employment, or from family. Experience is done. And friends,' said Cleese.
'So maybe now we're beginning to understand that there's not much difference between those experiences. [of trauma] And we can help each other through this.
'That's how you make friends by sharing secrets – isn't it?' He added.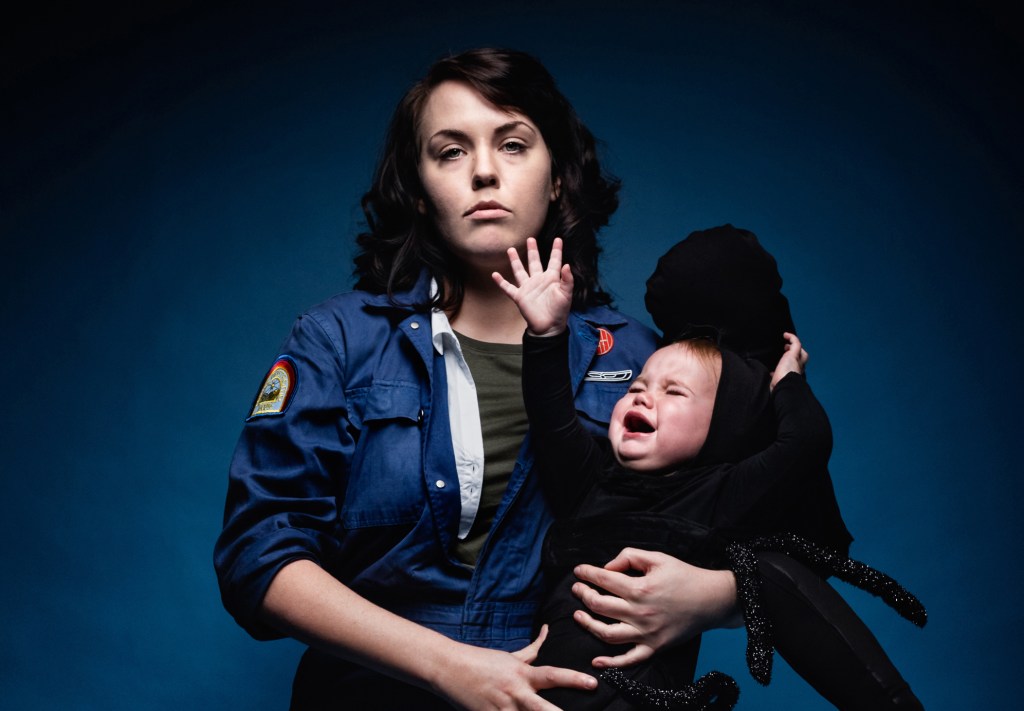 For Potts, Confessional-style work is in some ways no different from other theater genres in its ability to take us beyond current realities and point to future possibilities.
'For me anyway, it's not enough for a piece of theater to reflect the world. It needs to provide new insights, something that speaks to probability, and a way we can imagine doing things differently,' she said.
'Emma Valente and Kate Davis' [THE RABBLE], may not consider their work "confessional", but they use themselves a lot. His process is so rigorous – it is highly abstract and multi-layered and so it speaks to the zeitgeist in all its might.
Potts concluded, 'They are revealing much of themselves in the work, but in doing so, they are revealing the experiences of many.
earthside Written and performed by Caitlin Tinker, directed by Libby Clyse and performed by Acid Tongue. Premiere Season: April 21 – May 7, 2022 at the Blue Room Theatre.
YesThe Rabble (co-produced by Emma Valente and Kate Davis), produced by Performing Lines, and co-presented by VitalStatistics, touring Adelaide for one season with SA's State Theatre, 2 – 26 June 2022.