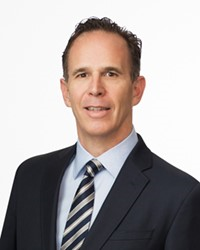 "I feel a deep and personal responsibility that gives me great pleasure in doing my humble part in seeking justice, mentoring others, fostering community relationships, and hopefully opening doors for others."

Los Angeles (PRWEB)
19 July 2022
John brings a unique perspective and experience – Prior to joining Wilshire Law Firm, John was a partner for many years and held key leadership roles at the international Amla 100 law firms of Foley & Lardner, Norton Rose Fulbright, and Seyfarth Shaw. Now representing the plaintiffs, John has found his purpose: "I am thrilled to be joining the bar of plaintiffs and in particular the well-known and growing Wilshire Law Firm. I will remain the firm and reasoned and passionate advocate I have always been." My true calling as an advocate and a proud Mexican American is to seek justice and defend the rights of employees.
John is a highly skilled litigant—successfully embroiled in lengthy cases involving multiple parties and millions of dollars. With more than 25 years of experience since graduating from UCLA Law School in 1996, John has sued countless wage and hour class tasks and single and multi-party cases. He is also known as a truly determined advocate dedicated to creatively achieving the best possible results for the clients.
John has a deep commitment to civic participation and diversity. He currently serves as Southern California Regional President with the Hispanic National Bar Association (HNBA) and the Mexican American Bar Foundation Board of Directors. Previously he served as the National Chairman of the Communications Committee with the HNBA, on the Board of Directors with the California Minority Counseling Program, as well as as a commissioner with the Los Angeles Civil Service Commission and the Los Angeles Convention Center Commission (where he was). has worked in. appointed by two mayors).
John is quoted in the media as saying, "I feel a deep and personal responsibility that gives me my humble help in seeking justice, mentoring others, fostering community relations and hopefully opening doors to others." It gives me great pleasure to be a part of."
We couldn't be more excited for someone with John's expertise and history of success as we continue to shape Wilshire Law Firm into a nationally recognized personal injury, employment, aviation and class action firm.
About Wilshire Law Firm:
In 2007, founder Bobby Sadian founded Wilshire Law Firm, plc, on the ideals of excellence, justice and unity. Since then, the firm has garnered national attention and numerous accolades, including recognition by U.S. News & World Report as the best law firm for three years. The firm, which has grown to more than 50 attorneys and 300 team members, is committed to providing clients with the attorney they deserve in personal injury, employment, and class action cases.
Share articles on social media or email: