Most analysts predicted that The United States economy will enter a recession in 2023 as a result of the interest rate increase approved by the Federal Reserve to combat high inflation. This has happened on previous occasions. However, this time history did not repeat itself.
Not only did the United States not suffer a decline, but its growth is surprising. The gross domestic product (GDP) grew by 4.9% in the third quarter of 2023 compared to the same period last year, which was recently published by the Office of Economic Analysis.
"We are surprised by the strength of the US economy. The economy remains strong," he acknowledged. Nitish Shahdirector of raw materials and macroeconomic analysis of Wisdom Treein the presentation of the views of the manager held this Wednesday in a hotel in Madrid.
Fed Chairman Jerome Powell has defended in recent months his intention to keep rates high for longer than initially expected – much longer. But Wisdom Tree economists ruled out any new increases. "We believe the data does not support another rate hike, but we also don't believe there will be a reduction (in the coming months)," he said.
Across the Atlantic Oceanthe European economy is weaker than the US due to the energy effect of inflation. "In the European Union we also have a higher for a longer account. The eurozone has a weaker economy than the US," he said. Unlike what happened in the US, the eurozone economy contracted by 0.1% in the third quarter, according to Eurostat.
For this reason, this expert believes that the European Central Bank should lower interest rates before the Federal Reserve so as not to harm the economy too much. "The EU needs some monetary support from the ECB in 2024. The ECB should cut rates before the US", he assured.
If the US was a surprise, China was a disappointment to many analysts, who had high hopes of reopening its economy after the pandemic. "Everyone hopes that the reopening will bring economic growth. China is very disappointed until the summer. The Chinese government recognizes the need to stimulate the economy. These stimuli are working, as China is already on track to achieve the 5% growth objective," he defended.
Due to the uncertain environment, the manager is betting on gold as a defensive asset for portfolios. Investors often return to the precious metal when there is a risk of recession or geopolitical tension, which pushes up its price. Shah emphasized that gold tends to perform well in times of stress. "Gold has done well in an environment of uncertainty"he defended.
This is also pointed out by the expert The energy transition will mean an increase in demand for metals and supply will decrease. "The transition to energy causes an increase in demand for metals such as aluminum, copper, lithium … ", he defended.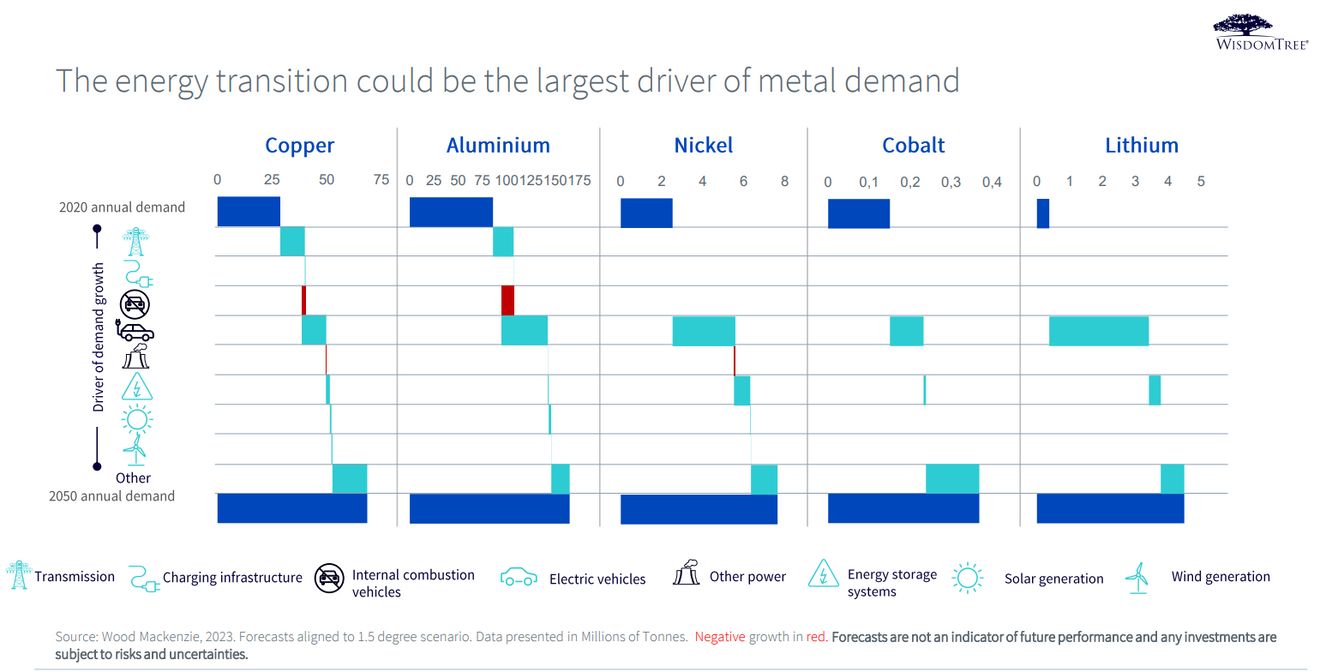 This content is prepared under editorial criteria and is not a recommendation or investment proposal. Investing has risks. Past returns do not guarantee future returns.